Discussion
Snowboarders' must-have winter weather gear
Updated:
January 24, 2013, 12:47 PM ET
By
espnW.com
Snowboarders need to stay warm and dry out in the elements. Here is a list of must-have winter gear from a few of the sport's top female athletes:
Kelly Clark, two-time Olympic medalist (gold in 2002, bronze in 2010)
• Burton Women's Prism Gore-Tex Jacket: "This is my favorite jacket in the line. It has a longer length, which makes for a great fit. You can't go wrong with Gore-Tex, either."
• Burton Women's Party Socks: "Socks ...

Read full story
Out In The Cold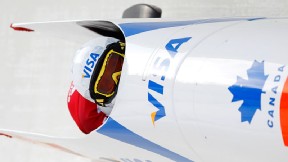 How do top athletes prepare for competition and train in cold temps? espnW asks the experts:
Week 1: Bobsled
• The Athlete: Kaillie Humphries changes direction
• Get-In Gear: Bobsledders' must-haves
• Photos: The world of bobsledding
Week 2: Snowboarding
• The Athlete: Clark still carving out her own path
• Get-In Gear: Snowboarders' must-haves
• Photos: The world of snowboarding
Week 3: Endurance/X-country skiing
• The Athlete: Liz Stephen leading way
• Get-In Gear: X-country skier's must-haves
Week 4: Skiing
• The Athlete: Stacey Cook crashes and learns
• Get-In Gear: Skiers' must-haves
Click To Share