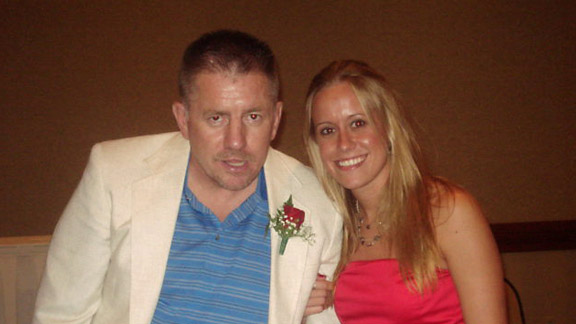 Missy Spangler
Missy Spangler
Missy Spangler
"There are days that I don't want to run, but then I think that my dad doesn't have a choice every day if he wants to have this disease. So an hour out of my day to do something for someone else isn't so bad."
Missy Spangler's father has always been there for her. When her high school cross country coach retired, Terry Spangler stepped in to lead the team to a runner-up finish at the state meet. So when Missy, a native of Ritchie County, W.Va., saw the chance to help her dad, it was a given.
She is running the New York City Marathon on Michael J. Fox's team, Team Fox, to raise money to fight Parkinson's disease. She is just $200 short of her $10,000 goal. Spangler said using the athletic mentality that was instilled by her father is a great way to make a difference and honor his struggle.
If her father had a say in the matter, Missy said, he probably wouldn't want his little girl participating in a race in the big, scary city of New York. But the 30-year-old wanted to do the New York City Marathon, and Terry -- being outnumbered 4-1 by women in his family (Missy is one of his three daughters) -- rarely gets his way. Parkinson's has left Terry bedridden, so he will not be able to join Missy in New York for the race.
She is OK with that. After all, he has been there for her so many times before.
-- Adena Andrews, espnW