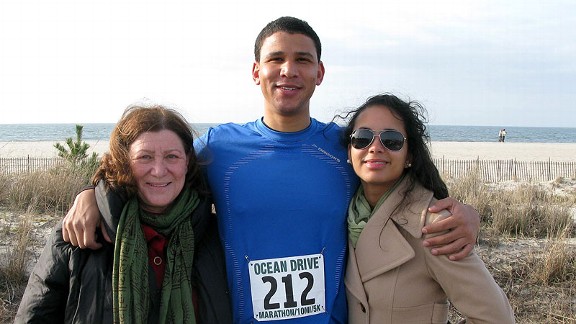 Robert Reffkin
Robert Reffkin
Robert Reffkin
"Marathons are the most positive gathering of people. Everyone is running for something other than themselves, and the people out there cheering don't care if you're at the front or the back of the race."
Robert Reffkin knows a thing or two about how nonprofits and mentors can create opportunities for a child who wouldn't otherwise have them. The son of an Israeli immigrant disowned by her family and an African-American father who passed away homeless, Reffkin has worked at the White House and on Wall Street and is now the CEO of a tech start-up in New York City.
The 33-year-old Berkeley, Calif., native founded New York Needs You, a career development group that aims to help first-generation college students achieve their college and career ambitions. In 2007, Reffkin set out to give back to the various groups that helped him by running a marathon in every state and raising $1 million along the way. New York City will conclude his 50-marathon, 50-state tour.
Averaging nearly a marathon a month for the past five years has taken a toll.
"Half the time my body is recovering, and all the red eyes traveling around the country are tough," Reffkin said. "But my best mentor is my mom, who comes to every race with me. She taught me to believe everything is possible and you don't give up. It's not about how many times you either are or aren't successful but that you keep following your dreams."
At $912,000 and counting, Reffkin's dream is about to come true. The question is, what will he aim for next?
-- Natalie Gingerich, special to espnW