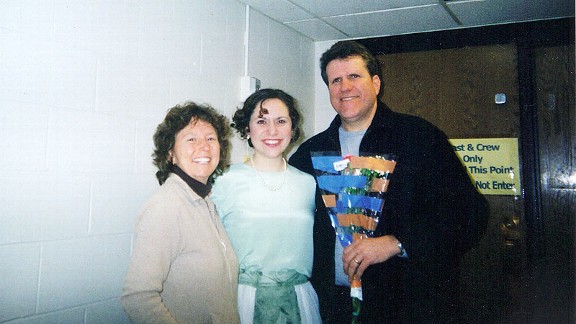 Rachel Charlop-Powers
Rachel Charlop-Powers
Rachel Charlop-Powers
"I'm running because running is something I do that makes it easier to be the best version of myself. It's deeply intertwined with my hopes, my goals and my love."
Bronx native Rachel Charlop-Powers is running the New York City Marathon because she loves to run. She is competing in the Foot Locker Five Borough Challenge -- a team of runners representing each borough of New York City -- as a tribute to her mother, a community activist who was killed in a bike accident in 2010. Her mother's death forced Charlop-Powers to shake up her way of thinking.
"A marathon had always been on my bucket list, but I planned to run it 'someday,'" she said. "That day [my mom died], a lot of 'someday' things became 'today' things."
The decision to never put off until tomorrow what you can do today changed the 30-year-old's perspective and grew her courage exponentially. Where pursuing a viable career as an artist may have seemed implausible before, now she has auditioned for Broadway and written several screenplays. While running marathons -- she ran her first in Lake Placid, N.Y., in 3 hours, 44 minutes -- began as a way to cope with the loss of her mother, it didn't erase the pain.
"I was so elated and impressed with myself when I finished faster than I'd hoped," she said. "But the next day I realized to some extent what was motivating me was this completely irrational hope that if I just worked hard enough at this that I could get her back."
In New York, Charlop-Powers is seeking healing rather than motivation from the loss of her mother.
"I realize that I am her legacy no matter what I do because we are completely intertwined," she said.
-- Natalie Gingerich, special to espnW