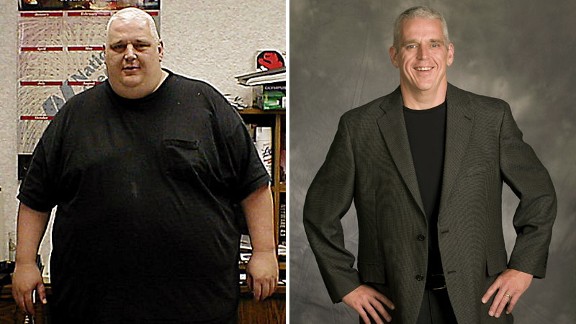 Rick Salewske
Rick Salewske
Rick Salewske
"I believe in goals. A lot of things can happen to you in your life, but if you pick something in your soul that you can do for yourself, nobody can change that but you."
Rick Salewske has never been to New York, but he has heard it's the biggest stage. And he has a story -- a 300-pound story -- to tell.
"I'm a big guy," he said. "My body wasn't made to run 26 miles. But I want to show people that if a regular guy like me can lose 300 pounds and then turn around and run a marathon 10 years later at 50, that they can exercise a little more and eat the right foods."
The Dallas resident and father of three compares his turnaround to the lottery -- your odds of winning are slim, but if you don't play, your odds are zilch. Still, Salewske considers marathon training to be more difficult than losing nearly half of his body weight. Losing weight, he said, became a routine. Eat this many calories, exercise this long and the weight just came off over two years. He finds long runs, on the other hand, to be grueling.
"But it feeds your ego," he said. "Life is hard. Marriage is hard. Raising kids is hard. Making money is hard. And a lot of times you don't have control of those things. But I can control this.
"Nobody can put that 300 pounds back on my body, and nobody can stop me from running this marathon."
-- Natalie Gingerich, special to espnW