Vote in The Bracket of our Discontent!
For the past two years, I've battled my March Madness malaise with a happy little project called "The Bracket of Awesome." Voting on awesome stuff like "snuggling" versus "tropical vacations" and "bacon" versus "puppies" was much more enjoyable than watching three of my Final Four teams go down in a blaze of glory in the Round of 16.
As I began to prepare for this year's Bracket of Awesome, I found I just couldn't muster up the strength to think about things like "new sundress" and "poolside cocktails" -- not when snow is still piled up on the streets outside my apartment. This winter, all eight months or so of it, has left me feeling, well, less than awesome.
Like the brokenhearted college me, doubling down on my sorrows by blasting Dashboard Confessional for hours, I decided I'd feed the beast instead of fighting back. This year, the disappointment of March Madness and the soul-crushing melancholy caused by the lingering chill of winter will meet their match in ... The Bracket of our Discontent.
From Bieber to slow walkers, Candy Crush invites to Facebook oversharers, this is a bracket full of truly awful, super brutal stuff. Get emo with it. Let debating the worst of the worst somehow heal your Seasonal Affective Disordered, down-50-bucks-on-each-bracket heart. Let voting for "'He went to Jared' ads" set you free!
Truly Awful Regional
Welcome to the Truly Awful Region, where terrible ad campaigns, drivers and spelling conspire to ruin your day.
"Twitter trolls" receive a bye in the first round because they're the lowest of the low, the worst of the worst, the puss that infects the mucus that cruds up the fungus that feeds on pond scum (to steal a line from "My Best Friend's Wedding").
Anyone who spends their days trying to make others as miserable as the trolls do automatically advances in The Bracket Of Our Discontent.
Internet hoaxes vs. Running out of DVR space
---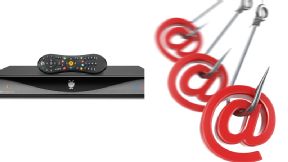 Running out of room to record your RHOBH marathon or falling for those spam emails?
People who are 'literally' 'dying' right now vs. Plot-spoilers
---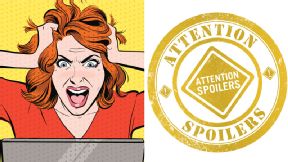 Those who just can't put it in the proper perspective or those who ruined the "True Detective" finale for you?
Losing your cell vs. People not using turn signal
---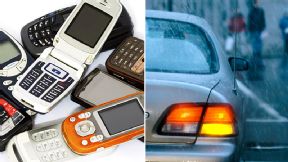 Fretting over your lost contacts or people who turn the corner without any warning?
Sagging pants vs. People who talk in hashtags
---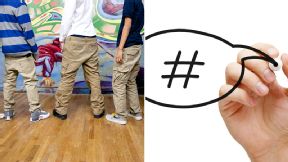 Oh, those crazy kids who need a session on 'Fashion Police' or people who need to step away from TweetDeck?
Unnecessary apostrophe's vs. People who wear sunglasses inside
---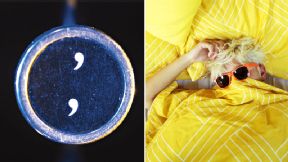 People who can't step away from the '''''''''' key, or those who wear sunglasses where they just don't need them?
'He went to Jared' ads vs. Middle seat on a plane
---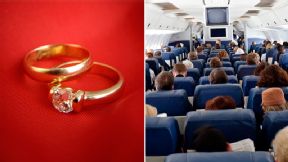 The ads that bombard us from November-February, or squeezing into economy class?
Duck-face selfies vs. Corporate speak
---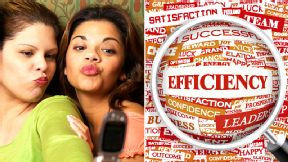 Please, make the photo madness end, or the "deeper dive" into "efficiency" for the team?
Super Brutal Regional
Welcome to the Super Brutal Region, home to witless celebrities, rude strangers and the worst word in the English language. The No. 1 seed on this side ... Justin Bieber, who gets the first-round bye because he represents everything that is wrong with America ... er, Canada. Watch just a few minutes of his recent deposition and you'll happily sign a petition to get him deported.
There's no more obvious favorite in this tournament than the Biebs.
People who say "supposeably" vs. Line-cutters
---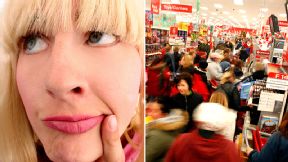 Those who don't exactly have command of the English language, or just flat-out rudeness?
People who litter vs. Misspelled memes
---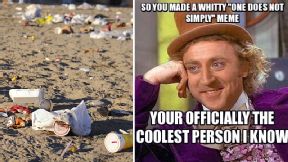 More flat-out rudeness, or people who don't use spellcheck even though it's there?
Slow walkers vs. Candy Crush invites
---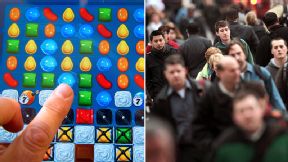 Those who have self-awareness of the space around them, or those pesky invites?
Flight delays vs. Strangers who call you 'sweetie'
---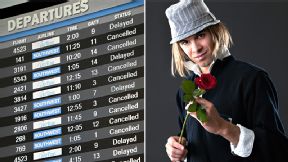 Things that make you go, 'ARRRRRGHHHHH,' or the 'You-don't-know-me-well-enough-to-go-there' callout?
Bad public transportation etiquette vs. Kimye 'Vogue' cover
---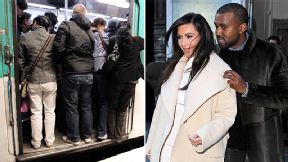 Too many people pushing and shoving, or the latest Kardashian takeover?
Facebook oversharers vs. McDonald's on an airplane
---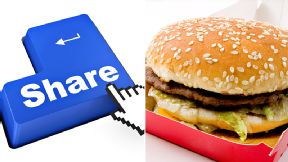 Those who share WAY too much on our feeds, or people who should not subject the rest of us to their meals?
The word 'moist' vs. SMH/LOL/FOMO
---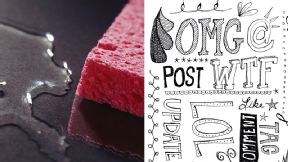 The word every woman in the world does not want to hear, or those who use too many interweb acronyms?