Bracket of Awesome: Final Four!
RIP, Bacon.
After an impressive run, it's time to say goodbye to the crisp, salty treat that tastes as good on its own as it does wrapped around asparagus, dates or hot dogs. Bacon lovers fought hard, but they couldn't top the tired and overworked masses who propped open their droopy lids long enough to vote for 8 Hours of Sleep. Bacon is delicious, but it tastes even better after a full night's rest.
The Kentucky of Awesome, New Puppy, cruised to an easy win over Long Hike in the Totes Awesome Region, while Lazy Sunday dusted Camping in a rout reminiscent of Notre Dame's drubbing of St. Bonaventure on Sunday. Road Trips snuck into the last spot in the Bracket of Awesome Final Four with a down-to-the-wire win over Deep Dish Pizza in the Super Awesome Region.
Will you cast your vote in favor of man's best friend or some much-needed shut-eye? Are your free days spent on the couch or the open road? Vote now!
New Puppy versus 8 Hours of Sleep
---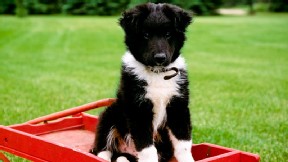 Want to snuggle up with a new puppy, or getting some well-deserved beauty sleep?
Lazy Sunday versus Road Trips
---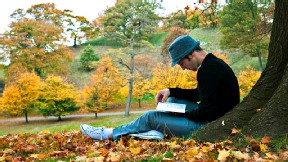 Want to kick your feet up and relax on Sunday, or hit the open road?