Do This Now archives
We're sharing the best quick-hit, must-know tips from experts from all walks.
Put down the protein powder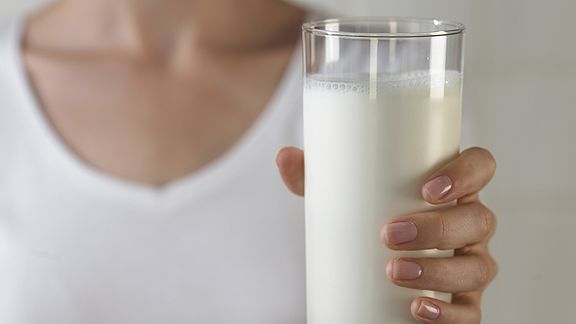 Thinkstock
Think twice before turbo-charging your post-workout shake. "There's a limit to how much protein our bodies can actually use to build muscle," said nutritionist and exercise physiologist Stella Volpe, Ph.D. "Unless you're exercising very intensely, powders and supplements will probably put you over this threshold."
The result is a protein surplus that is either burned for energy, or stored as fat.
To build muscle and speed recovery without whey-ing yourself down, swap that shake for a glass of skim milk, suggests Volpe. "You'll save money, cut calories, and replenish depleted protein stores on a scale your body knows how to handle," she said.
Join a night league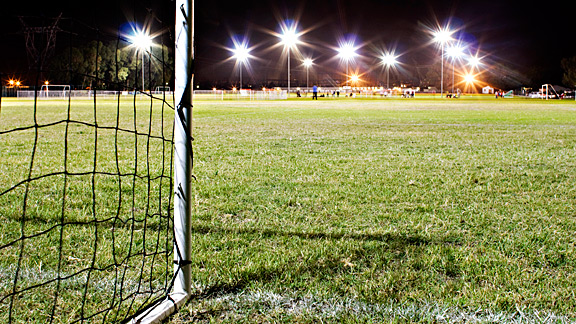 Thinkstock
This time of year, when it's hot as Hades, running around outdoors during the day isn't just torture, it's dangerous. The better option? Check with your local recreation department, YMCA or on Craigslist to see if there are any organized sports leagues that take place in the evening, when daytime steaminess fizzles out. From rugby to softball to soccer, there are lots of options.
"You're more likely to get a great workout in if you have an entire team counting on you," said espnW columnist Amy Dixon, a group fitness manager at Equinox in Santa Monica, Calif. "I personally find it easier to tie on my cleats than my running shoes -- it literally brings me back to AYSO soccer, Little League softball and basketball in my youth."
Cool your heels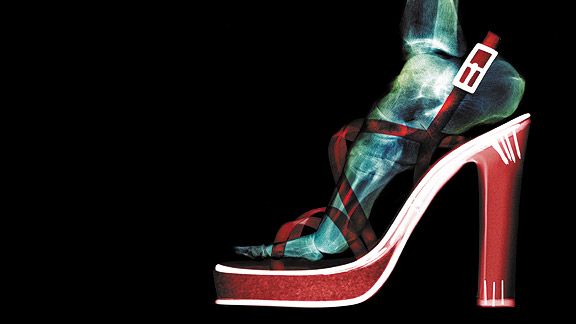 Thinkstock
Even the most badass female athletes like to throw on a pair of heels and have a fancy night out. Question is: What effects do those stilettos have on your muscles?
"Wearing high shoes shortens your calf muscles," said VIP fitness coach Suzanne Meth of E@Equinox. "This lessens range of motion -- from your calf to your hamstring, right up to your lower back."
To counter the effect, try this Manolo-friendly exercise: With your right foot planted, bring your left foot forward, angling the toes skyward to press your left heel into the ground. Lock your knee and lean in, holding the pose for 20 to 30 seconds (about the time it takes to sing "Happy Birthday" twice). Switch sides and repeat. "This is a great way to take advantage of what trainers call 'kill time' -- moments that might otherwise be wasted," said Meth. "By giving calves a much- needed rest and release, you can reduce the chance of injury down the line."
Whip up a smoothie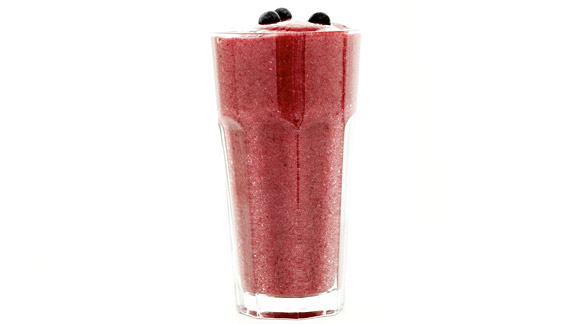 Thinkstock
Cool down after a tough summer workout with a nutrient-packed smoothie. "Toss fruit that is about to become over-ripe in the freezer instead of in the trash," suggests HealthiNation.com registered dietitian Sharon Richter. "By using frozen fruit you can cut back on the ice and increase the thickness of your smoothie."
Tip: You can pack in tons of antioxidant-rich spinach without altering the taste … but be prepared for a green cocktail!
Five-time U.S. Olympic swimmer Dara Torres likes smoothies.
Buy a heart-rate monitor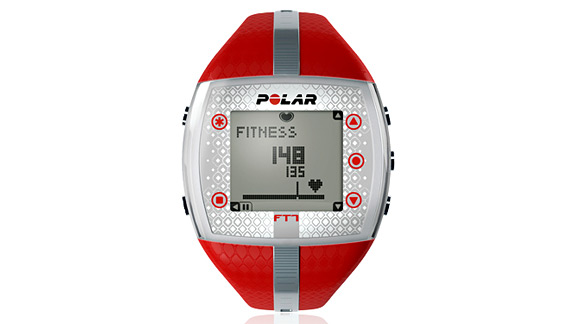 Polar
They're not just for old folks and "Biggest Loser" contestants. Jen Cohen, official trainer for CW's "Shedding for the Wedding" and author of "No Gym Required: Unleash Your Inner Rockstar," calls a heart-rate monitor "an athlete's No. 1 asset." They motivate you and eliminate guesswork, she said, so you know you're training in your optimal zone. Plus, they're accurate, affordable and easy to use. Cohen likes the Polar FT7 ($119.95, polarusa.com). If you're looking for an all-in-one performance tracker, check out these espnW-approved GPS devices.
Do the workout you dread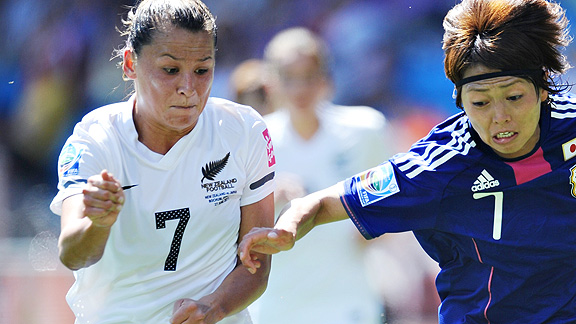 AP Photo/Oliver Lang
Marathoner Kara Goucher copped to hating cross training. But she also knows that, just like Internet security, you're only as strong as your weakest link. Fuel your athletic prowess and reduce your injury risk by attacking your least favorite exercise first. (Burpees, anyone?) "We tend to do what we are good at as athletes, avoiding certain exercises, body parts and movements," said Tom Holland, the author of "Beat the Gym." Need inspiration? Check out this killer interval workout soccer star Ali Riley, pictured above, loves to hate.
Run on a funky surface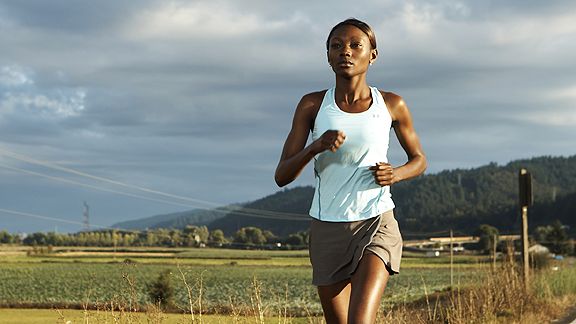 Thinkstock
Sand and pavement and wood chips, oh my! That's what AVP Beach Volleyball Tour pro Brooke Langston, 27, of Manhattan Beach, Calif., runs on to stay in shape during her offseason. "You'll develop stability and muscles you wouldn't otherwise develop," she said. "It's helpful for any sport with a lot of lateral movement." Just beware of unstable surfaces, such as rocky, rugged trails or sand, if you're prone to joint injuries.
Chug some beer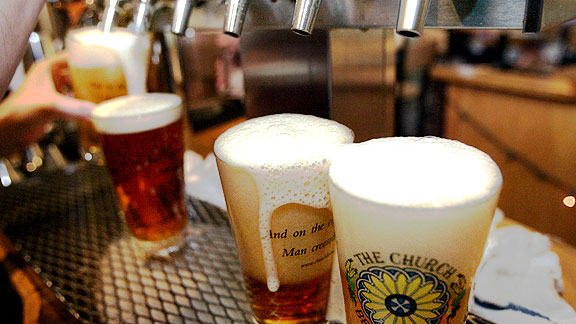 AP Photo/Keith Srakocic
The non-alcoholic kind, that is. New research presented at the 58th annual meeting of the American College of Sports Medicine suggests booze-free brew contains powerful anti-inflammatory compounds that help prevent upper respiratory tract infections among marathoners. These commonly occur as strenuous exercise can compromise immune function. The study recommends downing about one liter per day for three weeks pre-marathon and two weeks post-race to reap the sudsy rewards. No word on whether you should simultaneously take down a bowl of bar nuts.
Spoil yourself for an hour a day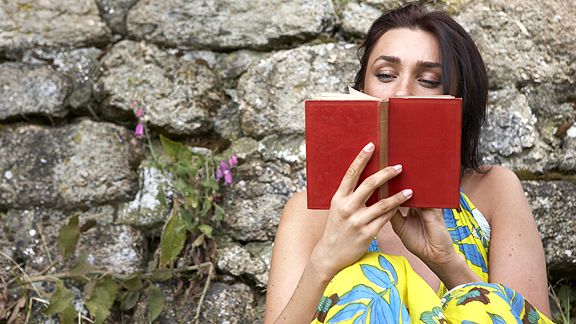 ThinkStockPhotos.com
Put yourself at the top of your to-do list, says basketball Hall of Famer Nancy Lieberman. "For women, it's in our DNA to take care of everyone else. But if you want to be there as an athlete, at work, in your community, you need to make yourself a priority," she said. Lieberman recommends one non-negotiable hour a day -- meet a friend for lunch, read, work out, whatever floats your boat. Lieberman is the first woman to coach an NBA Development League team (the Dallas Mavericks affiliate the Texas Legends); she's a member of Team Mannatech, a group of athletes dedicated to athletes' health and integrity; and mom to a 16-year-old son. If she can find the hour, what's your excuse?
Toughen up with iron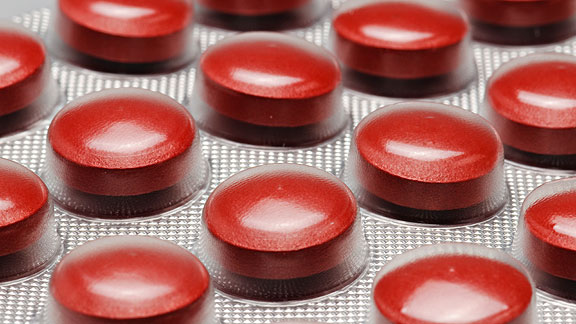 ThinkStockPhotos.com
Have you ever felt wrecked during an intense workout? We're talking run-down and exhausted, legs leaden, chest tight? While you could blame last night's martini (or two), the cause might also be iron deficiency. Low iron levels sap athletic performance, and endurance athletes are particularly at risk. If your gas tank constantly feels like it's on "E," ask your doc to test your iron levels. Be sure to include top iron sources like spinach, beans, dried fruit and lean red meat in your diet. And back yourself up with a multivitamin such as Nature Made Multi Complete, which delivers 100 percent of your daily iron need (18 milligrams).
Strengthen your shoulders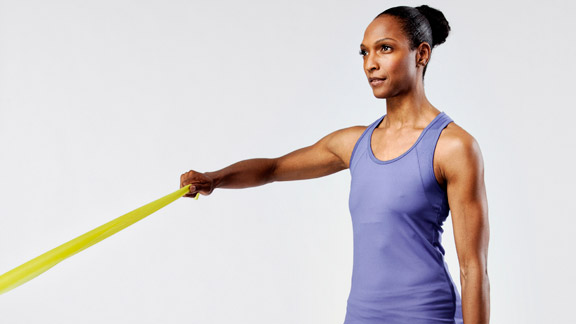 Ty Cole for ESPNW.com
When your shoulders slump, so does your game. Poor posture is a sign of muscle imbalances that results in weakness and injuries (ruh roh!). According to Craig Levitz, M.D., Director of Sports Medicine at South Nassau Communities Hospital in Oceanside, N.Y., most female athletes (especially swimmers, volleyball, tennis, and softball players) have loose shoulders that put them at risk for rotator cuff injuries.
Protect yourself with external rotations using an exercise band: Affix a band to a sturdy object in front of you at waist height. Raise your left arm out to the side, parallel to floor, then bend at the elbow so your arm is bent 90 degrees and your palm faces the ground in front of you. Grab the band and rotate your forearm up and back, as if you were making a right hand turn signal on a bicycle. Do three sets of 10 with each arm, three times per week.
Tote your own mat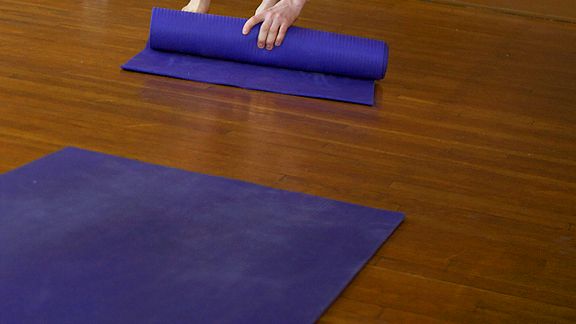 AP Photo/David Goldman
Gross and grosser. A recent Clinical Journal of Sports Medicine study detected the common cold virus on 63 percent of exercise equipment and the National Athletic Trainers' Association warns that athletes are at high risk of catching a staph infection at the gym. Adopt a BYO mat policy. We like Hugger Mugger's Performance Mat. At 72 or 84 inches, you can use it for yoga, Pilates or stretching, plus it's phthalate-free (say that three times fast) and armed with antimicrobial agents.
Knee-protecting lunges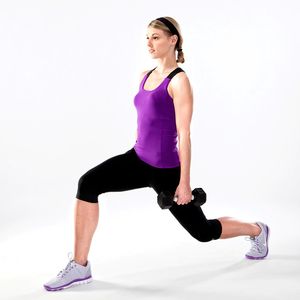 Ty Cole for espnW
Female athletes are up to 10 times more likely to tear their ACL than men. Not exactly the kind of thing where you want the odds in your favor. But we can thank hormonal and anatomical differences for putting us out in front on this one. Stay strong by strengthening your knees. Tom Holland, the author of "Beat the Gym", recommends walking lunges. Try two-three sets of 15, three times per week, making sure your knee never reaches past your toes. Hold dumbbells to up the intensity.
Tweak your sleep schedule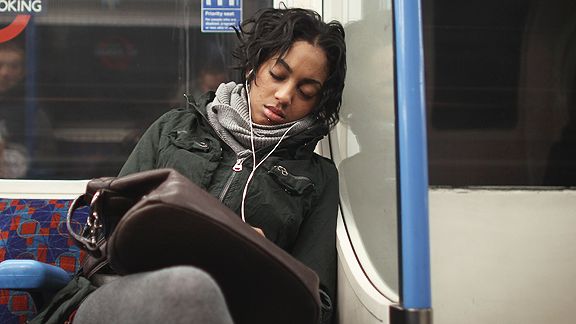 Dan Kitwood/Getty Images
You know the old saying: You snooze, you lose? Well, not according to a recent Stanford University study. It found when members of the school's women's tennis team extended their sleep to 10 hours a night, they enjoyed faster sprinting times and increased hitting accuracy. "Sleep is the body's time to heal, restore, rebalance and replenish itself with nutrients and cellular repair on every level," said Fred DeVito, the co-creator of Exhale Spa's Core Fusion program. But 10 hours, who has the time? The experts say just seven hours of snoozing will keep your body primed.
Warm up dynamically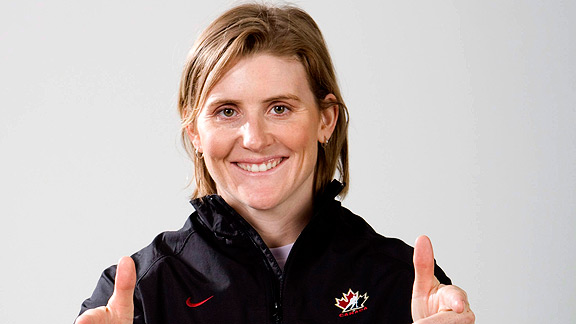 AP Photo/The Canadian Press/Jonathan Hayward
When three-time Olympic gold medalist Hayley Wickenheiser warms up before hitting the ice, you won't catch her doing some tired, old touch-your-toes routine. This Team Canada women's hockey member is hip to what University of Nevada-Las Vegas researchers know: Static stretching actually decreases strength and force. The better bet: dynamic stretches, which increase strength, flexibility and range of motion. A move to try: handwalks. Stand straight, legs together, bend over until both hands are flat on the ground. Walk your hands forward until your back is near parallel to the floor. Keeping legs straight, take small steps toward your hands. Repeat five times. This works your shoulders, hamstrings and core.
Upgrade your water bottle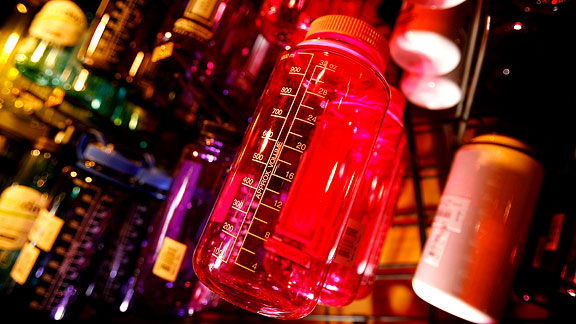 David McNew/Getty Images
You gave up on bottled water ages ago -- and we're with you 100 percent. But before you go sipping pretty from your "green" water jug, make sure it doesn't contain chemical Bisphenol-A (BPA). Found in many plastic bottles and canned food linings, BPA has been linked to heart disease, cancer and infertility. One recent study, published in the Journal of Clinical Endocrinology & Metabolism, researchers found higher levels of BPA in women with polycystic ovary syndrome. Talk about hard to swallow. So, go chem-free with your canteen. Two of our faves? Nalgene's BPA-free, On-the-Fly, leak-proof bottle ($13) and Aladdin's Double Wall Water Vessel ($10).