The ESPYS Band
Rising stars Crown and the M.O.B. will rock the ESPYS stage, mixing the best of live funk and hip-hop. Find out more about them and check out their album "Love My People."
The ESPYS Gift Bag
Here's a peek into what the 2014 ESPYS nominees took home.
The V Foundation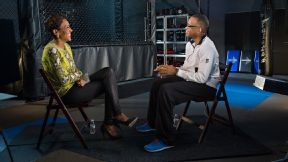 The 10th Annual V Foundation Auction was a huge success, providing the ultimate good - donations to cancer research. Thanks to all who participated.

STUART SCOTT'S MOVING SPEECH



DONATE NOW: THE V FOUNDATION



JIM VALVANO'S 1993 ESPYS SPEECH

Environmentality
ESPN's commitment to the environment will be showcased at the 2015 ESPYS, as the event will be carbon-neutral for the seventh consecutive year.