UFC 153: Silva vs. Bonnar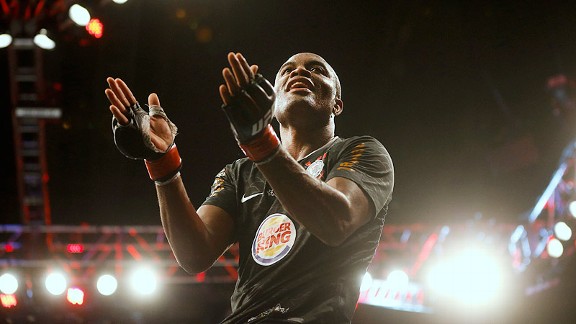 UFC 153: Silva vs. Bonnar was an Ultimate Fighting Championship event held on Oct. 13, 2012 in Rio de Janeiro. It was the second major UFC event held in Rio in 2012, following UFC 143.
The main event at UFC 153 featured a light heavyweight bout between Anderson Silva and Stephan Bonnar, won by Silva via first-round TKO. The bout was a non-title fight scheduled for a maximum of three rounds, making it the first UFC main event to be scheduled for less than five rounds since the promotion moved to five-round non-title fights at UFC 138. Silva made his third appearance at light heavyweight, taking the fight on short notice after Jose Aldo was forced out of the event due to injury. Aldo was scheduled to face Frankie Edgar in a featherweight championship bout.
AUDIO RESULTS FOR UFC 153: SILVA VS. BONNAR
TOP STORY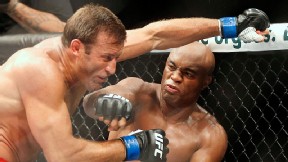 License To Thrill
Anderson Silva took what could have been a one-sided drubbing and turned it into an awe-inspiring showcase in a way only he knows how. Recap »
SHERDOG

Follow Sherdog.com's coverage of UFC 153, including news, video previews and full fight histories on all the fighters. UFC 153 »