BILL SIMMONS PRESENTS

A Playoff Problem
What are the Celtics doing?
Lowe »
Upon Closer Examination
Bobby Phills' legacy.
Abrams »
Brian Windhorst.
B.S. Report »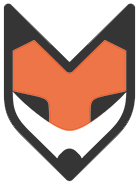 NBA Power Ratings
Suns have a tough road ahead.
Paine »
The Final Four
Get all our
March Madness coverage »

Fantasy Baseball

College Hoops
Watch and participate with "SportsNation" TV weekdays on ESPN2 at 3 p.m. ET.
COACH KRAZY
As Duke clinched a Final Four spot, Mike Krzyzewski showed excitement unlike much we've seen from him.
Watch »
THE UNDISPUTED CHAMP

Ronda Rousey already is dominating UFC. But when she joined The Rock at WrestleMania, she showed she can handle WWE stars too.
Check it out »