Watson's Ryder Cup choices dwindling
August, 8, 2014
08/08/14
7:29
PM ET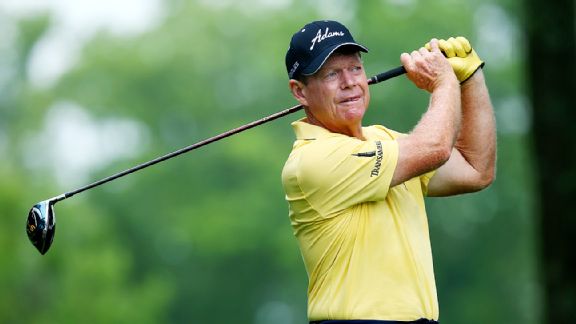 Jeff Gross/Getty ImagesU.S. Ryder Cup captain Tom Watson will have three at-large selections to make on Sept. 2. With all the injuries suffered by top American players, the pool of candidates is getting smaller by the week.
LOUISVILLE, Ky. -- Jason Dufner withdrew from the PGA Championship with a neck injury. Matt Kuchar left with back spasms. Tiger Woods is clearly dealing with back issues. And Dustin Johnson (personal issues) has eliminated himself from Ryder Cup consideration.
Isn't it great to be the USA Ryder Cup captain?
"We're falling like flies right now -- some of the players that are either on the borderline or on the team," said Tom Watson, who missed the cut Friday after shooting a 2-over-par 73 (3-over for 36 holes). "That's a concern. There's time for recovery and there's certainly a lot of golf to be played between now and Sept. 2 when I make those three [captain's] picks.
"Yes, there is concern. I want those guys to play well and I want, most importantly, can they play well free of injury? As I've said about Tiger ... two things: Is he free of injury and is he playing well? That goes with the territory with all the other picks as well."
Watson also identified the body part that will dictate his wild-card decision.
"The main thing is here -- who's got the heart," he said. "Who's got the guts to make the 5-footer when the chips are down, to be able to grind it out and get that one point. That's what I'm looking for.
"A lot of things go into that as far as prior to that, but the most important attribute of the player is how much heart they can have."