Discussion
Breaking bad
Tiger Woods learned there's nothing so dangerous as a caddie scorned
Updated:
December 15, 2011, 11:53 AM ET
By
Scott Eden
| ESPN The Magazine
IRON MAN. Rabbit. Thirsty. Squeaky. Chico. Jelly. Tip. Golf Ball. Last Call. First Call. Due North. Eight Count. Gypsy. Wad. The Judge. The Growler. The Punk. Killer. Irish. Wheelbarrow. Ant Man. Bullet. Biggie. Chick. Squirt Gun. Munster. Asbestos. Skillet. Pepsi. Fluff. Bones ... Stevie.
"Stee-vee! Stee-vee! Stee-vee!"
"C'mon, Stee-vee!"
Nearly all pro caddies of a certain vintage have nicknames. But this one didn't, not a proper one anyway. So the ...

Read full story
ESPN The Magazine: December 26, 2011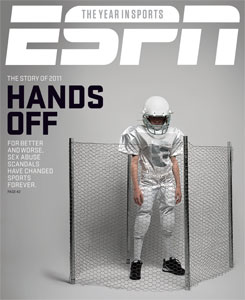 Features
More from the issue