--- September 2014 ---

--- August 2014 ---

--- July 2014 ---

--- June 2014 ---

--- May 2014 ---

--- April 2014 ---

--- March 2014 ---

--- February 2014 ---

--- January 2014 ---

--- December 2013 ---

--- November 2013 ---

--- October 2013 ---
OHL Classic at Mayakoba
El Camaleon GC - Playa del Carmen, Mexico

2014 Champion

Harris English
Now
Michael Collins
ESPN Senior Writer

Here's how the prize money is broken down for the players who made the weekend at the PGA championship.
Michael Collins
ESPN Senior Writer

PGA of America official comes in and tells caddies there's another weather cell 30 minutes away that they're waiting to move thru the area and will "reassess" after it hits. Get comfy we're gonna be here a while.
Michael Collins
ESPN Senior Writer

There's a reason the PGA of America has to hold guys here. Forecast for Sunday does not look hopeful
Michael Collins
ESPN Senior Writer

Caddies enjoying the rain delay food and swapping funny stories! Nice set up by the PGA of America.
Kevin Maguire
Golf

With the PGA Championship weather delay, expect a brisk business (especially for umbrellas) in the merchandise tent during the wait. And, for once, didn't break the bank in here this week!
PGA.COM
@PGAcom
The rain is still coming at Baltusrol. #PGAChamp vine.co/v/5AaUBVeKv1n
Jason Sobel
ESPN Senior Writer

Update from Baltusrol: It's raining. Hard. Thunder and lightning, too. Doesn't bode well for golf being played anytime soon.
Kevin Maguire
Golf

How big has the "Beef" hype really been around England's Andrew Johnston? Actual conversation overheard a short time ago on the back nine at Baltusrol. "Is that Beef?" "Yup." "You sure?" "Listen." "Beeeeeeefffff." Yup, that was him.
Jason Sobel
ESPN Senior Writer

Happiest guys in the field are Kevin Kisner and Padraig Harrington, each of whom posted rounds of 65 before the weather delay.
Billy Horschel
@BillyHo_Golf
Been a struggle the last few days. Just no momentum. Putts are burning edges and just not as sharp with my swing as I would like. One more
Jason Sobel
ESPN Senior Writer

From the PGA of America: "Play will be suspended for approximately one hour, and we'll keep you updated as to its progress..."
Jason Sobel
ESPN Senior Writer

And there goes the horn. Play has officially been suspended at the PGA Championship. It's only drizzling right now, but thunderstorms are expected. There's no telling yet whether this will be a lengthy delay or a short one. Will keep you posted.
Eric Lundsten
ESPN Producer

The weather horn just sounded at 214 PM at Baltusrol GC for the PGA Championship. Third round now in a weather delay.
Ian O'Connor
ESPN Senior Writer

Phil Mickelson is not going to win a second PGA Championship at Baltusrol, but he seemed pretty excited about the rest of the weekend anyway. After shooting 2-under 68 Saturday for a 1-under total, Lefty told TNT the following: "The golf course is susceptible to low scoring. I think somebody's going to break that major record of 63 these next two days. I think somebody's going to shoot 61 or (62)." And frankly, this relatively buzz-free major (so far) could use it.
Jason Sobel
ESPN Senior Writer

No problem on the par-4 second hole for the twosome of Daniel Summerhays and William McGirt. Summerhays just holed out for eagle and McGirt followed with birdie. A total of five strokes between the two players.
Jason Sobel
ESPN Senior Writer

How get-able is Baltusrol today? I could offer stats and facts to state the case -- or I could just tell you this: Phil Mickelson said he believes a 61 or 62 is out there. Nobody has ever shot better than 63 in major championship history.
PGA.COM
@PGAcom
Here we go... @JordanSpieth's third round is underway. #PGAChamp snpy.tv/2aA1FKg
Jason Sobel
ESPN Senior Writer

We are currently under a "Weather Warning" at the PGA Championship. What does that mean? Well, it's just a warning. Players are still on the golf course and still playing. But it obviously means there's some impending weather in the area. Thunderstorms are expected later today, and they're expected to be heavy at times. The PGA of America will attempt to get in as much golf as they can before then, but if there's a "dangerous situation" (i.e. lightning), they'll pull 'em off the course.
Michael Collins
ESPN Senior Writer

Weather warnings were posted around the golf course at 1:33pm EST. The blimp left and this is the radar picture of what's headed for Baltusrol GC.
Kevin Maguire
Golf

Michael Jordan didn't make an appearance here at the PGA Championship. His shoes, however, are another story, courtesy of Keegan Bradley.
Justin Rose
@JustinRose99
Looks like being 36 agrees with me! Nice 66 to offset the aging feeling! #HappyBirthdayToMe 🎉🎈🎁🎂 pic.twitter.com/DpolG0WbV5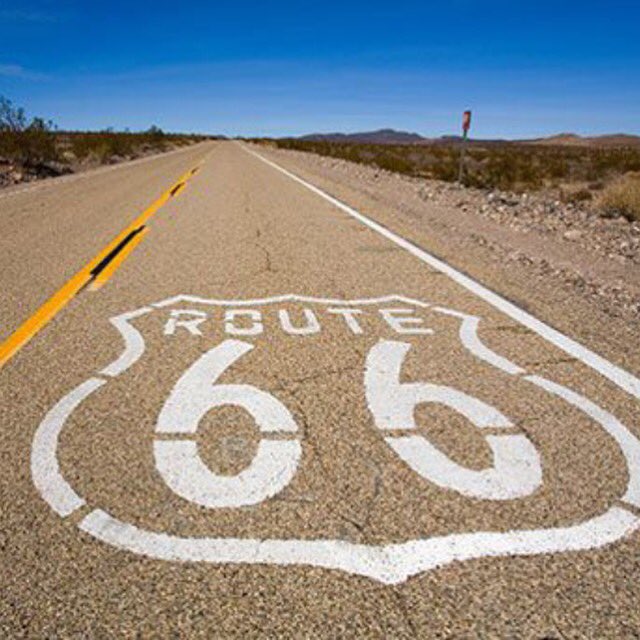 Bob Harig
ESPN Senior Writer

There have already been 12 rounds posted under par today at Baltusrol during the third round of the PGA Championship, led by Padraig Harrington's 65 -- which suggests more good scoring is ahead. Phil Mickelson shot 68 and suggested a 62 or even a 61 is possible over the weekend. As Lefty so cruelly knows, no one has ever broken 63 in a major. He narrowly missed that score during the first round of The Open two weeks ago.
PGA.COM
@PGAcom
.@JordanSpieth is Round 3 ready. 🙌 #PGAChamp pic.twitter.com/oxQNMnrMJq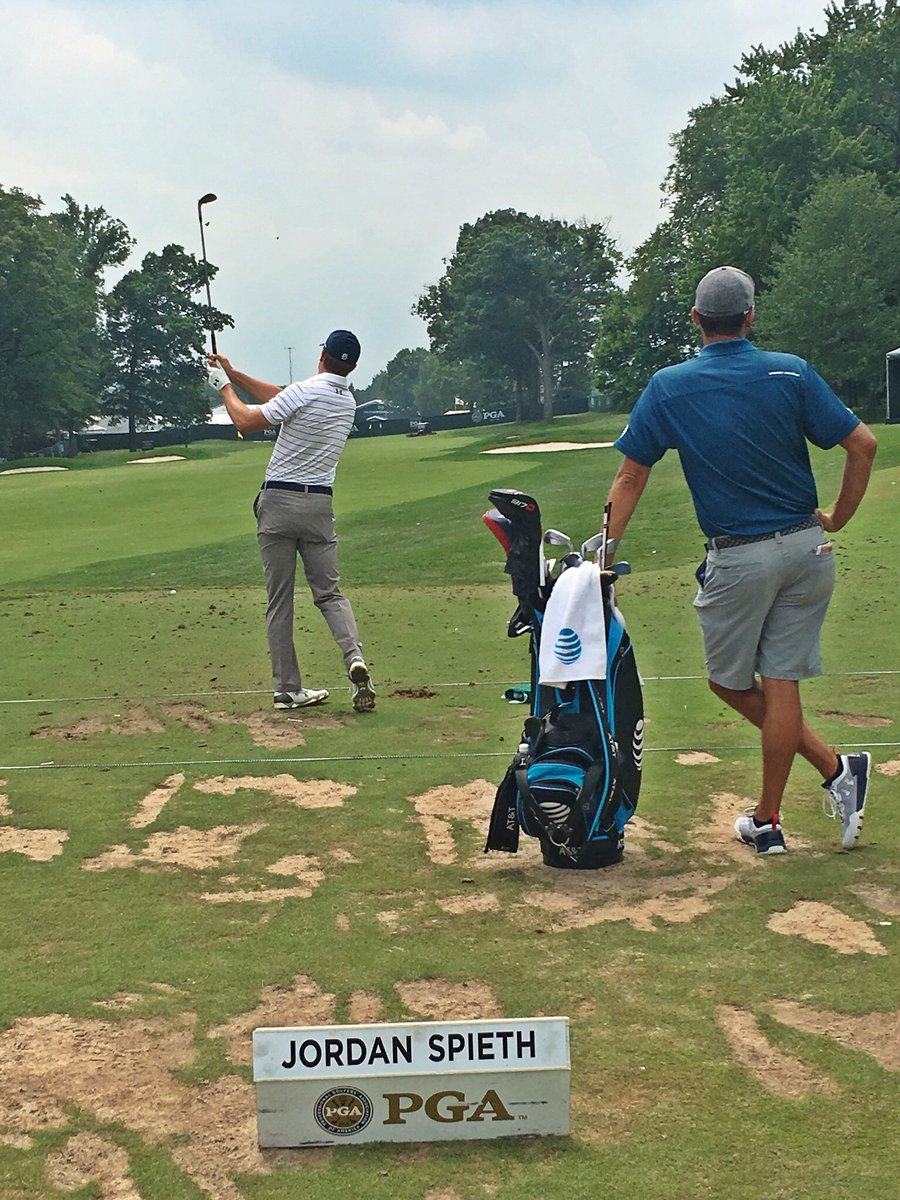 Bob Harig
ESPN Senior Writer

Rory McIlroy's missed cut at the PGA Championship was his first in 8 starts in the tournament but his second in a major this year, as he also missed at the U.S. Open. Out of 31 majors he has started as a pro, McIlroy has now missed six cuts; he also missed two in 2010. It is always unfair to compare to cut numbers to Tiger Woods, has missed just seven cuts in majors as a pro -- with three of them coming last year. But it does again point out Woods' remarkable record. Woods has played in 70 majors.
ESPN Golf
@ESPNGolf

Two-time major winner @bubbawatson is jumping up the @PGAChampionship leaderboard. Watch live. smart.link/5799254ecebcc