Time to shine at the Zurich Classic
>Front nine
The PGA Tour has many missions, but among the most prominent is offering playing opportunities to its membership. Where it ranks among other purposes can be debated, but places to play is clearly high on the priority list.
That is why you rarely see the PGA Tour's schedule shortened or events contracted; at all costs, even in a tough economy, commissioner Tim Finchem and his team did everything possible to maintain a full schedule, even when shedding a tournament or two might have seemed more prudent.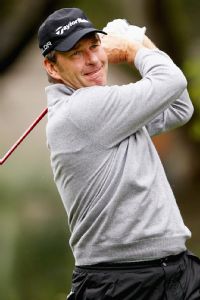 Tyler Lecka/Getty ImagesHall of Famer and six-time major winner Nick Faldo caught some grief for accepting a sponsor's exemption to play in last week's RBC Heritage event on the PGA Tour.
It is also why you rarely see field sizes shrink, even though it might help with a huge issue -- pace of play.
And so it was last week that a Web.com Tour player named Josh Broadaway took to Twitter to criticize Hall of Famer Nick Faldo for playing in the RBC Heritage.
Faldo, who spends most of his time these days in the broadcast booth and admits he rarely practices, played out of the past champions category to celebrate his first PGA Tour victory 30 years ago. Faldo won the tournament in 1984. Over the next 12 years, he would win six major championships. (You could argue that if Faldo had not played, someone off the priority rankings would have gotten into the field.)
But Broadaway wasn't impressed, seeing Faldo's spot in the tournament as an opportunity missed for someone trying to find his way. "Get back in the booth and give guys a chance to play that are trying to keep their job!!" was part of one tweet.
And therein lies an issue with no easy answers.
Yes, the tour is about offering playing opportunities. But it is also about putting on a show, about selling tickets and earning sponsorship dollars and donating proceeds to charity. And those issues sometimes clash.
It is true that the PGA Tour is perhaps facing a problem as a good number of players who advanced through the Web.com Tour finals last September are not finding spots in tournaments -- the 2013-14 season is now past its halfway point. This issue was discussed last week at a Player Advisory Council meeting at Hilton Head and is sure to be the topic of further talks.
But it would appear that Broadaway's angst was misplaced in this case. While he clearly has a point about playing opportunities, it seems the wrong road to travel in going after a Hall of Famer.
Yes, Faldo missed the cut and had little chance of playing the weekend. (Tom Watson, also a former champ, played in the tournament, as well.) But the sponsor is given a few spots to use at its discretion. Typically it does so to sell tickets and create attention. And it would seem in this case, that worked.
Unless you want to prohibit sponsors from doing what they please with the exemptions -- a bad business move to be sure, because of the hefty price tag that comes with sponsorship -- it seems they ought to be able to invite who they want. And players looking for those coveted spots can always play better.
That is not to suggest some work can't be done to find more avenues into tournaments for those who seemingly thought the opportunities would be greater when earning their cards. Benjamin Alvarado was 50th and last from the Web.com Tour priority rankings and has played in just one tournament, the Valero Texas Open. That clearly is a problem.
This week, 40 players from that category are in the Zurich Classic of New Orleans field, including Alvarado, who is getting his second start.
At the turn
The U.S. Open/U.S. Women's Open double at Pinehurst No. 2 promises to be a unique two weeks, with plenty of logistical challenges for the United States Golf Association to work through.
ZURICH CLASSIC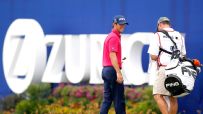 • Defending champion: Billy Horschel
• Tee times, leaderboard | Experts' picks
• FOREcaster
• Venue: TPC Louisiana, par-72, 7,341 yards
• Location: Avondale, La.
• TV coverage: Thu., Fri., 3-6 p.m. ET, Golf Channel; Sat., Sun., 3-6 p.m. ET, CBS
#8226; Monday qualifiers: David Bradshaw, Brooks Koepka, Dustin Morris and Garrett Osborn
• Field changes: Out: Jhonattan Vegas, Kris Blanks, Steven Bowditch, Chesson Hadley, Jason Kokrak; In: Dicky Pride, Fabian Gomez, Chad Campbell, Tag Ridings
• Payout: A 156-man field with winner taking $1,224,000 of a $6.8 million purse
• Format: 72-hole stroke play with 36-hole cut to low 70 and ties.
• Money leaders | Schedule | Rankings
• Follow @ESPNGolf on Twitter

USGA executive director Mike Davis said this week at a Pinehurst media day that the course will play to more than 7,500 yards and par-70 for the men, with four par-4s measuring more than 500 yards. A week later, the course will max out some 900 yards shorter for the U.S. Women's Open, also to be played to a par-70.
Davis said the goal from one week to the next is to have the greens running at approximately the same speed, but to also have them a touch softer for the women's event. That can be achieved by watering, he said.
One area the USGA cannot control: the weather. If there is bad weather and the course becomes saturated, that will be a problem the following week due to the potential mess that can be created by spectator traffic. And what about a playoff: If the U.S. Open is tied through 72 holes, an 18-hole playoff begins at noon ET on Monday -- when U.S. Women's Open participants would expect to be practicing.
Davis said they would be given access to the facilities and the driving range on the weekend and would be allowed to practice on the No. 2 course before and after the playoff.
Back nine
It was a nice couple of weeks in Georgia for Miguel Angel Jimenez. The Spaniard earned $432,000 for his fourth-place finish at the Masters, assuring a return in 2015 to Augusta National for the 50-year-old, who has won 20 times on the European Tour. Then he won his Champions Tour debut down the road near Atlanta, pocketing another $270,000.
Jimenez could smoke cigars, drink wine and clean up on the senior circuit, but he's got other ideas. A vice-captain for the European Ryder Cup team at Medinah in 2012, he wants to make the squad that will compete at Gleneagles later this year.
"My goal is not to be part of the Champions Tour this year," Jimenez said at the Masters. "My goal this year is to get in the Ryder Cup ... I'm still going to commit to the European Tour. Obviously I would love to play everything, but you need to rest and you need to commit to something. Then next year I will decide what to do."
After his victory, however, Jimenez said: "Now I don't know what to do."
A place on the European side seemed a stretch a year ago when Jimenez was recovering from an injury suffered in a skiing accident. But he returned, contended at the Open Championship and won the Hong Kong Open late in the year.
In the current standings, Jimenez is just out of the team in the world points list, from which five players are taken. He is ninth in the European points list, from which four players are taken. Jimenez could move up into an automatic spot in either category, his play in the major championships obviously key.
Would Jimenez be an effective player? His overall record (3-7-2) is not impressive, but he was 2-1 four years ago in Wales, including a singles victory over Bubba Watson. And his popularity in a home Ryder Cup for Europe would be off the charts.
FOLLOW GOLF ON ESPN
Stay up to date with the latest news, stories and analysis.
Follow ESPNGolf on Twitter
Jimenez has contended in two recent major championships, but there is some stiff competition. Among those who would be among the nine automatic qualifiers today are Victor Dubuisson, Jamie Donaldson, Thomas Bjorn, Henrik Stenson, Sergio Garcia, Rory McIlroy, Luke Donald, Ian Poulter and Justin Rose. Graeme McDowell and Lee Westwood are among the players on the outside looking in with a long way to go.