DORAL, Fla. -- Here's how you know you've finally made it as one of the world's best golfers.
When asked about your impending on-course strategies, you don't harp on consistency or gradual improvement or treating every round as if it's the most important one you'll ever play.
Instead, you echo this sentiment, one which has become a rallying cry for elite players in recent years:
"I want my game to peak four times per year."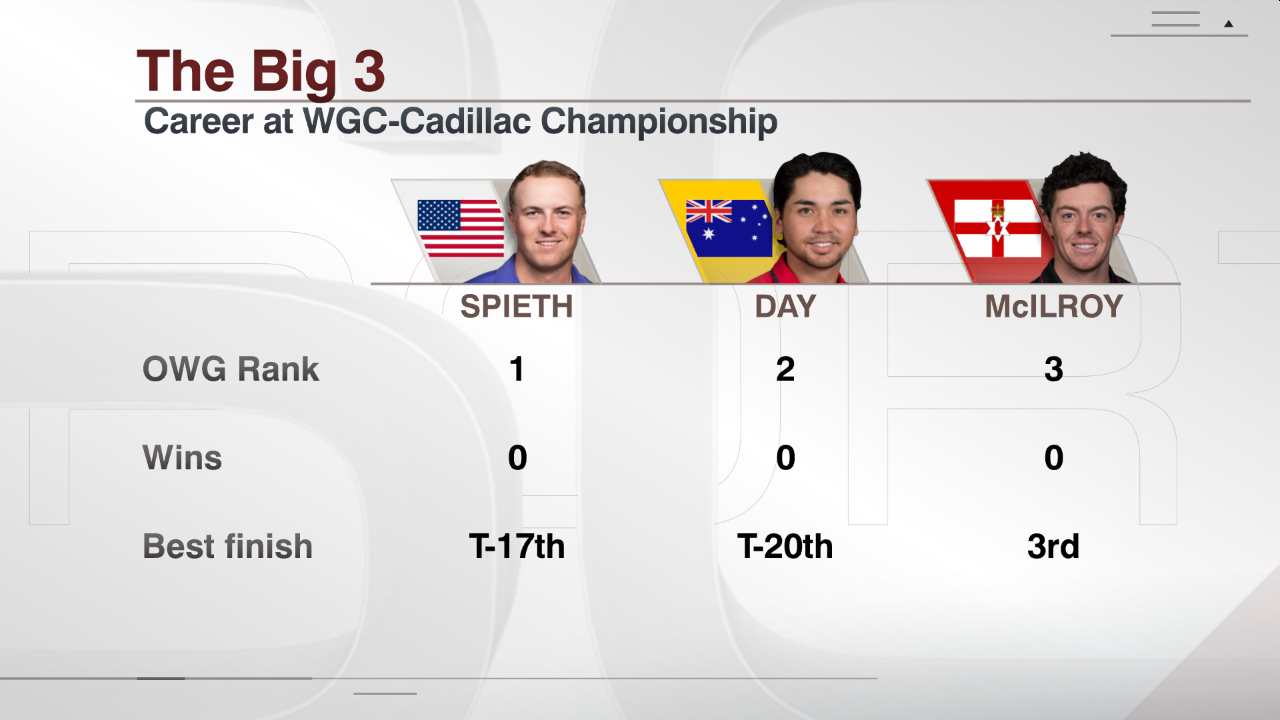 These times, of course, are the 16 days during which the major championships will be contested.
If you're one of these players almost wholly focused on the big events, you might also add, "Well, five times this year, since it's a Ryder Cup year."
If you really want to be politically correct, you'll stop yourself and claim, "Actually, six times this year, because of the Olympics."
Tiger Woods didn't invent this concept; he just vocalized it more than anyone before him. He popularized the idea that insisting the majors meant more to him didn't mean every other tournament meant nothing.
Easy for him to say. Woods has famously won 14 career majors, but he also owns a not-too-shabby total of 65 other PGA Tour titles, which either negates his claim about peaking during those four times per year or serves as explanation for just how dominant he really was. Maybe it's both.
Whether they outwardly incorporate such major peaking as part of their game plans or simply hope the cyclical nature of the game reaches high tide during these weeks, Jordan Spieth, Jason Day and Rory McIlroy adhere to the mindset that majors take on greater importance than everything else.
The world's top three golfers, who will play the first two rounds of this week's WGC-Cadillac Championship together (beginning at 11:32 a.m. ET on Thursday), haven't exactly started off the year like 18-handicappers. They've combined for six top-10s in a dozen worldwide starts so far, with Spieth's victory at the Hyundai Tournament of Champions serving as their lone title.
Even so, they haven't yet hit their peaks, with Spieth and McIlroy each missing the cut in their last start, and Day failing to finish better than 10th place.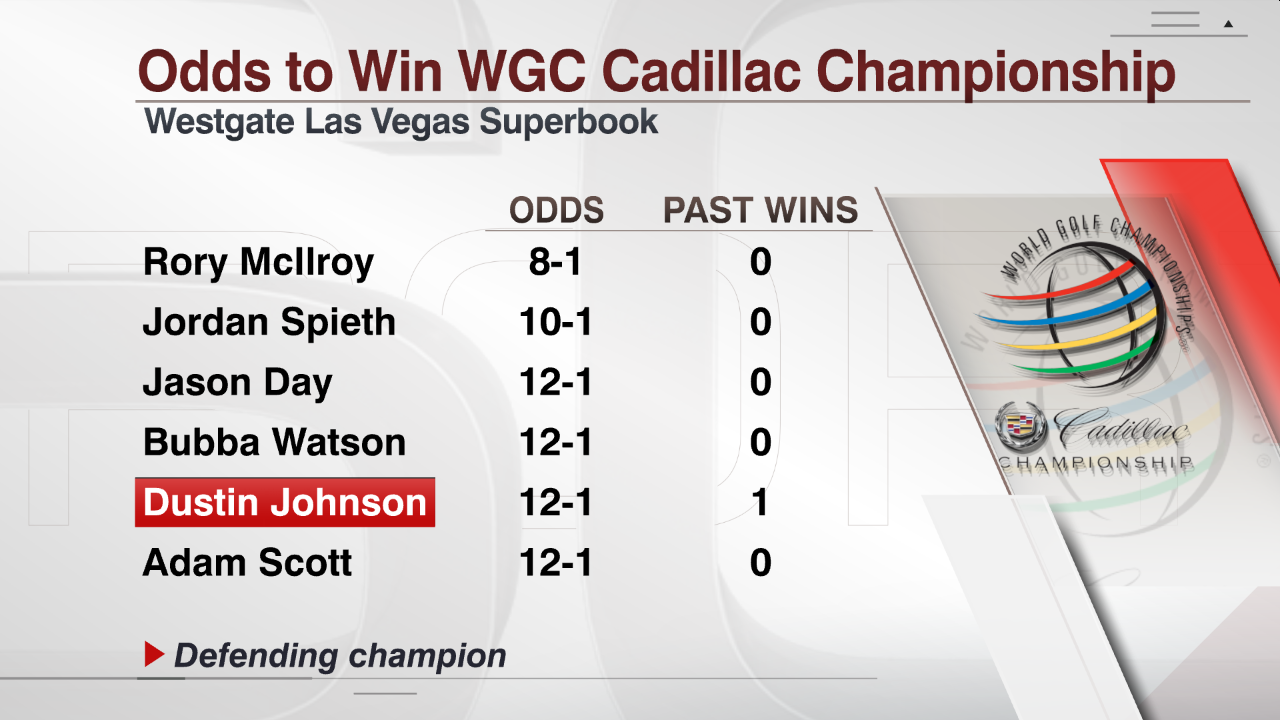 In the aftermath, they've been subject to analysis, scrutiny and even criticism.
All of which raises a major -- emphasis on major -- question: If a player wants his game to peak four times per year, but he isn't peaking now and this isn't one of those times, then doesn't that sort of follow the blueprint?
"We would argue that you want to peak each and every four tournament rounds that you play," Spieth explained. "You obviously want to feel like you're gearing up for the majors, but a lot of times you're coming off an offseason. Or you get to events where you feel like you just haven't put the exact amount of work in that you had put before a major, because you can't do it every single week. It's not physically possible."
Even the concept of trying to peak during just those four weeks is a secret without an answer.
"I don't know, man, you tell me," Day said with a laugh, "because I'm still trying to work it out."
He then echoed Spieth's thoughts.
"Obviously, I want to peak every week. That would be great. Try and win every week."
The truth is, early-year stumbles can be beneficial to a player's performances at the majors.
At least, that's McIlroy's sentiment in the wake of a missed cut at last week's Honda Classic.
"Sometimes it's not a bad thing, because in a way you can sort of hit the reset button and sit down and analyze, 'What's going on here? What do I have to get right?'" he said. "It's nice to get it out of the way early in the year, so when I get to the bulk of the season, I know what I've needed to work on and hopefully I've sorted those problems out. I can get into the meat of the season and know I've got all of the rustiness and mental errors out of the way."
In other words, he'll trade another week of imprecise drives and balky putts here at Trump National Doral if it means his game is firing on all cylinders come Masters week.
They all will, really.
That doesn't mean McIlroy, Day, Spieth or any other top player in this week's field doesn't want to peak this week; it just means they really want to peak five weeks from now, after making that drive down Magnolia Lane.
As Spieth summed it up: "What do I make of not playing great, but it not being a major? Fortunate that it's not a major."