Rory's waterloo
McIlroy's triple-bogey meltdown, shot by shot
Updated:
March 29, 2012, 9:37 AM ET
By
Scott Miller
| ESPN The Magazine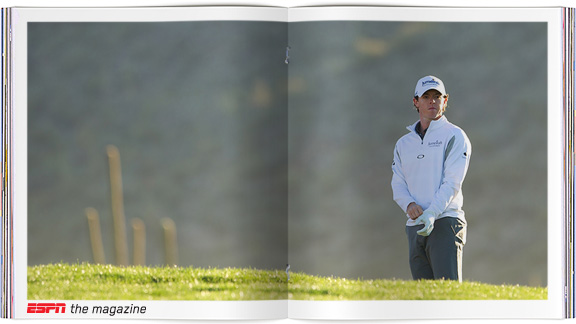 Allan Henry/US PresswireWhat will Rory McIlroy be thinking when he steps up to the 10th hole this April?

A version of this story appears in the April 2, 2012 "MLB Preview Issue" of ESPN The Magazine. See related Woods and Mickelson analysis or download the PDF here.
Pull the string on Jim Nantz's back and they're the first words that come out: "The Masters does not begin until the back nine on Sunday." But exactly where on those final holes is the green jacket won and lost? We analyzed the Masters scorecards of this year's three favorites -- Rory McIlroy, Tiger Woods and Phil Mickelson -- and found the most crucial holes for each man lie back-to-back-to-back, right where the old cliché said they'd be. The Masters does begin on the back nine on Sunday -- and as we're about to show, it often ends there too.
Scorecard
McIlroy's scores at Augusta's 10th could hint of bogeys -- and worse -- to come.
Rounds
2009
2010
2011
1
5*
5*
4
2
4
4
4
3
4
--
5*
4
4
--
7**
Result
T20
CUT
T15
*-Bogey, **-Triple bogey
10th HOLE
PAR 4, 495 YARDS
Augusta National opened in 1932, but nobody can recall ever seeing a tee shot end up where Rory McIlroy's did last April -- in front of two cabins in the woods. His drive had hooked and rattled off a tree just 125 yards from the tee, and six shots and one triple bogey later, McIlroy's one-shot lead was a two-shot deficit. He was on his way to a round of 80. When McIlroy, now the world's No. 1, steps to the 10th tee, will he think about how he's never birdied the hole? Or that he's played it 6-over in only 10 rounds? Or will he just think of not hitting it (again) where no one has before?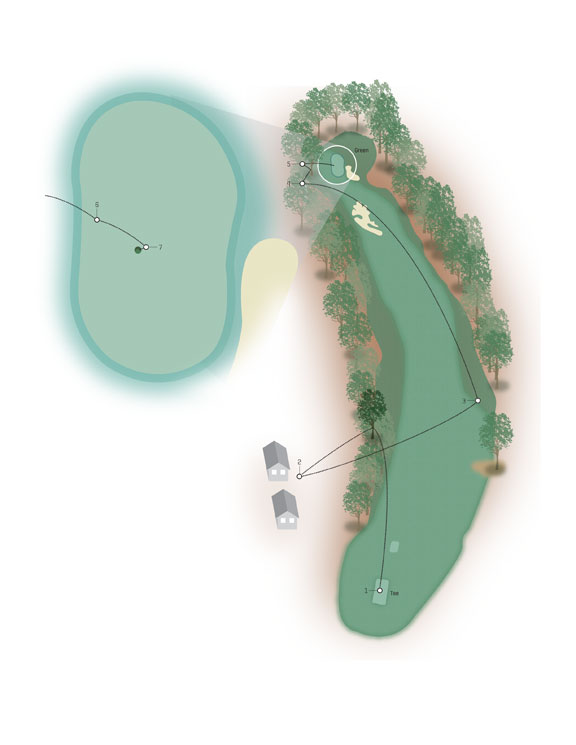 Illustration: INFOMENMcIlroy's triple-bogey meltdown at the 10th hole in the final round, 2011
Follow The Mag on Twitter (@ESPNmag) and like us on Facebook.
ESPN The Magazine: April 2, 2012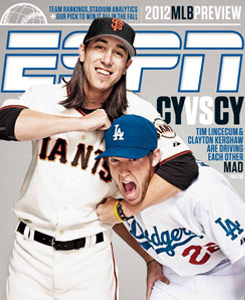 FEATURES IN THE MLB PREVIEW

COLUMNS

MORE FROM THE ISSUE
MOST SENT STORIES ON ESPN.COM