Ernie Els says he can adjust game
Updated:
May 22, 2013, 10:49 AM ET
Associated Press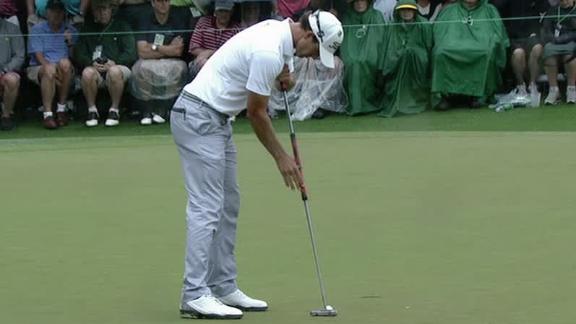 Golf Bans Anchor Putting
USGA President Glen Nager discusses the decision to ban anchoring the club in making a stroke.
Golf Bans Anchor Putting
VIRGINIA WATER, England -- Ernie Els is ready to "play ball" even without a long putter.
SportsNation: Is anchored putting unfair?

Golf's governing body has decided to ban anchored putting. Is this the right move for the sport?
• Cast your votes!
The four-time major champion, who won last year's British Open with a belly putter, said Wednesday that the PGA Tour should accept the decision by golf's ruling bodies to ban anchoring and long-handled putters in 2016.
"They are looking out for the best interests of the game in the long run," Els said. "The argument forever will be they could have done it 25 or 30 years ago, so why now? But it is what it is and we are where we are, and they have made a decision so I think we are going to have to play ball."
The PGA Tour had disagreed with the proposal ahead of Tuesday's decision, but later said it would "now begin our process to ascertain whether the various provisions of Rule 14-1b will be implemented in our competitions and, if so, examine the process for implementation."
Els is one of four of the last six major winners to use either a belly or long-handled putter. He believes he wouldn't have won his most recent major with a standard-sized putter.
"I wasn't even putting that great at the Open, maybe in the bottom 10 on the putting stats at Lytham, so I don't think I could have won the Open using a shorter putter," Els said. "I'm in a much better place now, and I feel that I can get back into using the shorter putter in the near future."

Copyright 2013 by The Associated Press
SPONSORED HEADLINES
MORE GOLF HEADLINES
MOST SENT STORIES ON ESPN.COM
EDITORS' PICKS
Tour pro Jarrod Lyle plays golf and fights cancer.
Farrell Evans »

Nike's more interested in Rory McIlroy's clothes than his clubs.
Darren Rovell »

Chasing Majors