Commentary
Elite 11 Quarterback Tracker
Updated:
October 28, 2009, 1:37 PM ET
By
Michael White
| ESPNRISE.com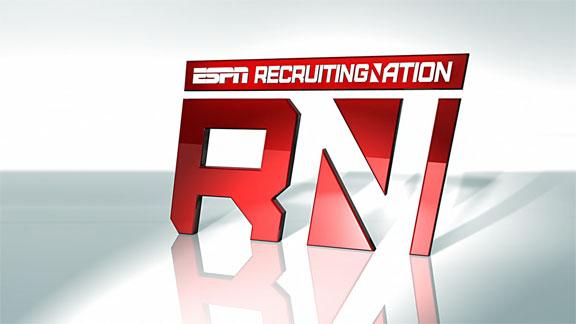 Blake Bell
NEXT VIDEO
How are the nation's top quarterbacks progressing? Each week, ESPN RISE tracks the performances of the 12 QBs who attended the 2009 Elite 11 quarterback event.
(Results based on games through Oct. 24)
Blake Bell
Bishop Carroll (Wichita, Kan.)
College: Oklahoma
Bell threw four consecutive touchdown passes in the second quarter of a 52-0 route of Valley Center (Valley Center, Kan.). He finished 14-of-20 for 159 yards. He was intercepted for the first time this season.
Next Game: Oct. 30 vs. Liberal (Liberal, Kan.)
Story Link
Joe Boisture
Saline (Saline, Mich.)
College: Michigan State
Boisture's senior season came to an end early against Chelsea (Chelsea, Mich.) when he was knocked out with a concussion before posting any stats.

Robert Bolden
St. Mary's (Orchard Lake, Mich.)
College: Penn State
Things went a little better for St. Mary's in the second go around against Catholic Central (Novi, Mich.) but the result was another loss, 7-0 loss in the Detroit Catholic League's Prep Bowl. Bolden passed for just 23 yards and was intercepted inside Central's 15-yard line with less than four minutes left. Catholic Central won the first meeting between the teams 27-0 .
Next Game: Playoffs Oct. 31 vs. Central (Detroit, Mich.)
Story Link
Elite 11
Performer of the Week
Jacob Morgan
Stephen F. Ausitn (Austin, Texas)
39-of-55 for 541 yards and 6 TDs


Morgan sets a career high with six touchdowns passes.

Other Notable Performances

Luke Woodley, Highland Park (Dallas, Texas)
24-of-28 for 448 yards and 5 TDs


Danny Kiekroeger, Menlo (Atherton, Calif.)
28-of-47 for 451 yards and 5 TDs


Nick Hirschman, Los Gatos (Calif.)
12-of-17 for 413 yards and 5 TDs

L.T. Pfaff, Atoka (Okla.)
30-of-48 for 364 yards and 4 TDs


Justin Worley, Northwestern (Rock Hill, S.C.)
26-of-32 for 413 yards and 4 TDs


Derek Buganza, Brockway (Pa.)
20-of-36 for 268 yards and 4 TDs


Attention quarterbacks: Want to be part of the ESPN RISE Elite 11 Tracker? Send your stats to Michael White (michael@studentsports.com). Top performances for quarterbacks around the country will be included weekly, so check ESPNRISE.com to see if you had a game worthy of making the Elite 11 Tracker or being performer of the week.

-- Michael White
Tyler Bray
Kingsburg (Kingsburg, Calif.)
College:
Tennessee
Kingsburg stayed unbeaten with a 49-7 victory over Central Valley (Visalia, Calif.). Bray was 19-of-25 passing for 344 yards and two TDs.
Next Game:
Oct. 30 vs. Kerman (Kerman, Calif.)
Story Link
Barry Brunetti
Memphis University School (Memphis, Tenn.)
College: West Virginia
Brunetti led the Owls to 28 third-quarter points in a 38-24 victory over Christian Brothers (Memphis, Tenn.). He finished with 268 yards and two TDs passing and also ran for two scores. He has yet to be intercepted this season.
Next Game: Oct. 29 vs. Briarcrest Christain (Eads, Tenn.)

Devin Gardner
Inkster (Inkster, Mich.)
College: Michigan
Inkster traveled to Ohio needing to beat Steubenville, which came in with a 68-game winning streak, to earn a playoff spot, and Gardner was at his best in a 36-29 victory. The Michigan recruit hit on 14-of-25 passes for 275 yards and four TDs. Gardner was selected ESPN Rise Midwest Region Player of the Week.
Next Game: Playoffs Oct. 30 vs. Ford (Detroit, Mich.)
Story Link
Jake Heaps
Skyline (Sammamish, Wash.)
College: BYU
Heaps was 20-of-27 for 329 yards and three TDs in a 42-7 victory over Redmond (Redmond, Wash.).
Next Game: Oct. 29 vs. Bothell (Bothell, Wash.)
Story Link
Austin Hinder
Steamboat Springs (Steamboat Springs, Colo.)
College: Cal
Hinder got Steamboat Springs off to a hot start in a 42-14 victory over Moffat County (Craig, Colo.), leading the offense to 28 second-quarter points. He did most of his damage on the ground, rushing for 109 yards and a score.
Next Game: Oct. 30 vs. Buena Vista (Buena Vista, Colo.)
Story Link
Nick Montana
Oaks Christian (Westlake Village, Calif.)
College: Washington
Another week, another solid performance for Montana in a 43-0 victory over Carpinteria (Carpinteria, Calif.). In limited action, Montana connected on 8-of-14 passes for 197 yards and three scores.
Next Game: Oct. 30 vs. Oak Park (Agoura Hills, Calif.)

Jesse Scroggins
Lakewood (Lakewood, Calif.)
College: USC
Scroggins was back after missing the previous game with an illness and showed no rust, accounting for all four Lakewood scores in a 25-0 win over Jordan (Long Beach, Calif.). Scroggins went 11-of-19 for 198 yards and three scores and also got his first rushing touchdown of the season.
Next Game: Oct. 30 vs. Millikan (Long Beach, Calif.)
Story Link
Phillip Sims
Oscar Smith (Chesapeake, Va.)
College: Alabama
Sims became the South Hampton Roads leader in career TD passes in a 38-12 victory over Nansemond (Suffolk, Va.). His two scoring passes pushed his total to 81. Sims completed 14 of his 26 attempts for 176 yards and was intercepted once.
Next Game: Oct. 30 vs. Western Branch (Chesapeake, Va.)

Chandler Whitmer
Downers Grove South (Downers Grove, Ill.)
College: Illinois
Whitmer threw for three TDs for the second straight game and finished 10-of-13 for 130 yards in a 34-12 victory over Morton (Morton, Ill.). South has won seven in a row after losing its first two games.
Next Game: Playoffs Oct. 31 vs. Waubonsie Valley (Aurora, Ill.)

Elite 11 Quarterback Tracker
Quarterback
COMP
ATT
Yards
TD
INT
Notes
Blake Bell
132
201
1,778
20
1
12 rush TDs

Joe Boisture
90
161
1,055
5
5
3 rush TDs

Robert Bolden
52
112
671
1
3
3 rush TDs

Tyler Bray
97
156
1,804
22
3

Barry Brunetti
72
139
1,561
18
0
8 rush TDs

Devin Gardner
77
141
1,523
12
4
6 rush TDs

Jake Heaps
115
192
1,701
21
4
2 rush TD

Austin Hinder
100
158
1,254
16
2
8 rush TDs

Nick Montana
80
135
1,161
16
5

Jesse Scroggins
96
153
1,337
22
1
5 rush TDs

Phillip Sims
99
166
1,816
18
7

Chandler Whitmer
98
158
1,550
19
10
2 rush TD
FOOTBALL RANKINGS

Rank
School (City, State)
Rec
1
Don Bosco
Ramsey, NJ
11-0
2
Armwood
Seffner, FL
15-0
3
Trinity For Boys
Louisville, KY
14-0
4
Grayson
Loganville, GA
15-0
5
Good Counsel
Olney, MD
13-0
See the full football rankings »