Commentary
Elite 11 Quarterback Tracker
Updated:
November 4, 2009, 5:01 PM ET
By
Michael White
| ESPNRISE.com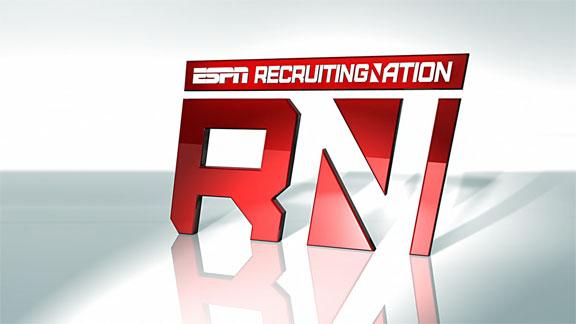 Blake Bell
NEXT VIDEO
How are the nation's top quarterbacks progressing? Each week, ESPN RISE tracks the performances of the 12 QBs who attended the 2009 Elite 11 quarterback event.
(Results based on games through Oct. 31)
Blake Bell
Bishop Carroll (Wichita, Kan.)
College: Oklahoma
Bell was a one-man show in another blowout victory for Carroll. During the 61-35 victory over Liberal (Kan.), the future Sooner rushed for 220 yards and four scores while adding another 175 yards through the air with five touchdowns.
Next Game: Nov. 6 vs. Newton (Kan.)

Joe Boisture
Saline (Saline, Mich.)
College: Michigan State
Boisture's senior season came to an end early against Chelsea (Chelsea, Mich.) when he was knocked out with a concussion before posting any stats.

Robert Bolden
St. Mary's (Orchard Lake, Mich.)
College: Penn State
Bolden didn't throw a pass in St. Mary's 31-0 win over Detroit Central. The Eaglets controlled the game on the ground, running 58 times for 262 yards to advance to the second round of the Division 3 playoffs.
Next Game: Playoffs Nov 7 vs. Melvindale (Mich.)
Elite 11
Performer of the Week
Jacob Morgan
Stephen F. Ausitn (Austin, Texas)
39-of-55 for 541 yards and 6 TDs


Morgan sets a career high with six touchdowns passes.

Other Notable Performances

Luke Woodley, Highland Park (Dallas, Texas)
24-of-28 for 448 yards and 5 TDs


Danny Kiekroeger, Menlo (Atherton, Calif.)
28-of-47 for 451 yards and 5 TDs


Nick Hirschman, Los Gatos (Calif.)
12-of-17 for 413 yards and 5 TDs

L.T. Pfaff, Atoka (Okla.)
30-of-48 for 364 yards and 4 TDs


Justin Worley, Northwestern (Rock Hill, S.C.)
26-of-32 for 413 yards and 4 TDs


Derek Buganza, Brockway (Pa.)
20-of-36 for 268 yards and 4 TDs


Attention quarterbacks: Want to be part of the ESPN RISE Elite 11 Tracker? Send your stats to Michael White (michael@studentsports.com). Top performances for quarterbacks around the country will be included weekly, so check ESPNRISE.com to see if you had a game worthy of making the Elite 11 Tracker or being performer of the week.

-- Michael White
Tyler Bray
Kingsburg (Kingsburg, Calif.)
College: Tennessee
Bray accounted for three touchdowns to lead the Vikings to their eight win and remain undefeated. In the 38-14 victory, Bray went for 208 yards and two scores.
Next Game: Nov 6 vs. Exeter (Calif.)
Barry Brunetti
Memphis University School (Memphis, Tenn.)
College: West Virginia
Brunetti put together one of his best performances this season, accounting for five touchdowns during Memphis University's 42-16 win over Briarcrest Christian (Memphis, Tenn.). He was 8-of-13 for 195 yards with four touchdowns while adding 91 yards and a touchdown on the ground.
Story Link
Next Game: Playoffs TBD

Devin Gardner
Inkster (Inkster, Mich.)
College: Michigan
Not much was needed through the air from Gardner during Inkster's 51-19 first-round playoff route of Ford (Detroit, Mich.). Gardner did run for a 68-yard score finishing with 50 yards passing.
Next Game: Playoffs Nov. 7 vs. Thurston (Redford, Mich.)
Story Link
Jake Heaps
Skyline (Sammamish, Wash.)
College: BYU
Despite throwing for 233 yards and three touchdowns, it was not enough as Heaps and Skyline fell to Bothell (Wash.) 25-20 in the KingsCo 4A championship game.
Next Game: Playoffs TBD
Story Link
Austin Hinder
Steamboat Springs (Steamboat Springs, Colo.)
College: Cal
Steamboat Springs rolled to a 58-13 victory over Buena Vista (Colo.) to set up a matchup of undefeated teams against defending state champs Glenwood Springs (Colo.). Steamboat put up 51 first-half points with the help of Hinder's three passing scores and one rushing touchdown. The future Golden Bear completed 10 of 16 passes for 148 yards and rushed for 63 yards overall.
Next Game: Nov 6 vs. Glenwood Springs (Colo.)
Story Link
Nick Montana
Oaks Christian (Westlake Village, Calif.)
College: Washington
Oaks Christian came out firing, putting up 31 points in the first quarter and cruising to a 59-0 victory over Oak Park (Calif.). Montana did his part in limited action, completing 6 of 10 attempts for 176 yards with three scores.
Next Game: Nov 6 vs. Santa Clara (Oxnard, Calif.)

Jesse Scroggins
Lakewood (Lakewood, Calif.)
College: USC
This week it was the ground game that propelled Lakewood to a 60-7 victory over Millikan (Long Beach, Calif.). The Lancers rushed for 260 yards and six touchdowns, while Scroggins still did his part, throwing for 180 yards and two scores.
Next Game: Nov. 13 @ Wilson (Long Beach, Calif.)
Story Link
Phillip Sims
Oscar Smith (Chesapeake, Va.)
College: Alabama
Sims led Oscar Smith on five straight scoring drives to put the game out of reach by halftime against Western Branch (Chesapeake, Va.). In the rout, Sims passed for four touchdowns and 159 yards.
Next Game: Nov. 6 vs. Great Bridge (Chesapeake, Va.)

Chandler Whitmer
Downers Grove South (Downers Grove, Ill.)
College: Illinois
Trailing 21-12 late in the fourth quarter, Whitmer rallied the Mustangs to their first playoff win since 2005 with a 22-21 victory over Waubonsie Valley (Aurora, Ill.). With 4:23 left in the game, Whitmer connected on a 5-yard TD pass to gain the lead and finished 15-of-23 for 147 yards.
Next Game: Playoffs Nov. 7 vs. Bolingbrook (Ill.)
Story Link
Elite 11 Quarterback Tracker
Quarterback
COMP
ATT
Yards
TD
INT
Notes
Blake Bell
132
201
1,953
25
1
16 rush TDs

Joe Boisture
90
161
1,055
5
5
3 rush TDs

Robert Bolden
52
112
671
1
3
3 rush TDs

Tyler Bray
107
182
2,012
24
5
Rush TD

Barry Brunetti
99
181
1,756
22
0
7 rush TDs

Devin Gardner
81
148
1,573
12
4
7 rush TDs

Jake Heaps
134
227
1,958
25
4
2 rush TD

Austin Hinder
110
174
1,402
19
2
9 rush TDs

Nick Montana
86
145
1,337
19
5

Jesse Scroggins
103
171
1,517
24
1
5 rush TDs

Phillip Sims
109
182
1,975
22
7

Chandler Whitmer
113
181
1,697
20
10
2 rush TD
SPONSORED HEADLINES
ESPN TOP HEADLINES
MOST SENT STORIES ON ESPN.COM
FOOTBALL RANKINGS

Rank
School (City, State)
Rec
1
Don Bosco
Ramsey, NJ
11-0
2
Armwood
Seffner, FL
15-0
3
Trinity For Boys
Louisville, KY
14-0
4
Grayson
Loganville, GA
15-0
5
Good Counsel
Olney, MD
13-0
See the full football rankings »