Commentary
Elite 11 Quarterback Tracker
Updated:
November 12, 2009, 1:10 PM ET
By
Michael White
| ESPN RISE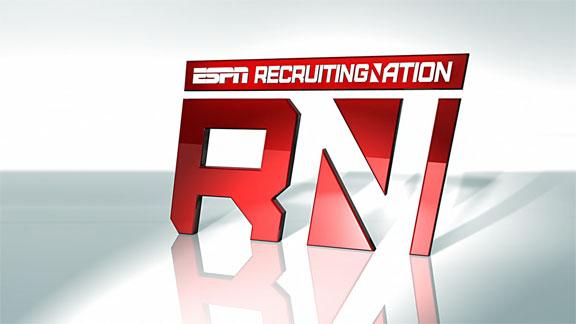 Blake Bell
NEXT VIDEO
How are the nation's top quarterbacks progressing? Each week, ESPN RISE tracks the performances of the 12 QBs who attended the 2009 Elite 11 quarterback event.
(Results based on games through Oct. 31)
Blake Bell
Bishop Carroll (Wichita, Kan.)
College: Oklahoma
Bell put up big numbers in a 63-28 first-round playoff victory over Newton (Newton, Kan.). The future Sooner accounted for six touchdowns and more than 400 yards of offense.
Next Game: Nov. 13 vs. Emporia (Emporia, Kan.)

Joe Boisture
Saline (Saline, Mich.)
College: Michigan State
His season is complete.

Robert Bolden
St. Mary's (Orchard Lake, Mich.)
College: Penn State
After not attempting a pass in his team's playoff victory last week, Bolden was 4-of-8 for 62 yards and two scores in a 35-21 win over Melvindale (Melvindale, Mich.).
Next Game: Nov. 14 vs. Crockett Tech (Detroit, Mich.)

Elite 11
Performer of the Week
Justin Worley
Rock Hill (Rock Hill, S.C.)
36-of-45 for 378 yards and 2 TDs


One of the top QBs in the Class of 2011, Worley continues to put up big numbers.

Other Notable Performances

Eddie Sullivan, Boca Raton (Boca Raton, Fla.)
22-of-36 for 371 yards and 5 TDs


Chas Dodd, Byrnes (Duncan, S.C.)
326 yards and 5 TDs


Ryan Stokes, Golden (Golden, Colo.)
14-of-18 for 344 yards and 7 TDs

Chance Wallace, Canton (Canton, Texas)
41-of-55 for 361 yards and 3 TDs


Brett Notthingham, Monte Vista (Danville, Calif.)
18-of-30 for 310 yards and 4 TDs


Billy Cosh, Arundel (Gambrills, Md.)
33-of-40 for 380 yards and 6 TDs


Attention quarterbacks: Want to be part of the ESPN RISE Elite 11 Tracker? Send your stats to Michael White (michael@studentsports.com). Top performances for quarterbacks around the country will be included weekly, so check ESPNRISE.com to see if you had a game worthy of making the Elite 11 Tracker or being performer of the week.

-- Michael White
Tyler Bray
Kingsburg (Kingsburg, Calif.)
College: Tennessee
Bray continued to roll for unbeaten Kingsburg, throwing for 297 yards and five TDs in a 50-13 victory over Exeter (Calif.).
Next Game: Nov. 13 at Selma (Selma, Calif.)

Barry Brunetti
Memphis University School (Memphis, Tenn.)
College: West Virginia
His team did not play last week.
Next Game: Nov. 13 vs. Baylor (Chattanooga, Tenn.)

Devin Gardner
Inkster (Inkster, Mich.)
College: Michigan
Gardener accounted for five TDs in a 50-28 playoff victory over Thurston (Redford, Mich.). As usual, the Michigan commit did a little of everything, throwing for 120 yards and two TDs and rushing for 120 with three scores.
Next Game: Nov. 13 vs. Anderson (Southgate, Mich.)

Jake Heaps
Skyline (Sammamish, Wash.)
College: BYU
With his team coming off a loss, Heaps went 20-0f-24 for 298 yards and three TDs in the 42-0 victory over Kentridge (Kent, Wash.). It was a good start to the playoffs for Skyline, which seeks another state title.
Story Link
Next Game: Nov. 14 vs. South Kitsap (Port Orchard, Wash.)

Austin Hinder
Steamboat Springs (Steamboat Springs, Colo.)
College: Cal
Steamboat Springs captured the league title and remained unbeaten heading into the state playoffs with a 30-21 victory over league rival Glenwood (Colo.). Hinder was a little off passing, going 9-of-21 for 182 yards and two TDs, but he contributed a 62-yard scoring run.
Next Game: Nov. 13 vs. Berthoud (Berthoud, Colo.) (Colo.)

Nick Montana
Oaks Christian (Westlake Village, Calif.)
College: Washington
Montana threw for 228 yards and three TDs in another rout for Oaks Christian. With one regular-season game remaining, Montana will look to keep the Lions undefeated and prepare for a run at a state title.
Next Game: Nov. 14 vs. Nordhoff (Ojai, Calif.)

[+] Enlarge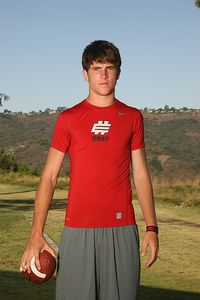 Tom Hauck for ESPNRISETyler Bray threw for five touchdowns in a 50-13 win for Kingsburg (Kingsburg, Calif.).
Jesse Scroggins
Lakewood (Lakewood, Calif.)
College: USC
His team did not play last week.
Next Game: Nov. 13 at Wilson (Long Beach, Calif.)

Phillip Sims
Oscar Smith (Chesapeake, Va.)
College: Alabama
Sims was 15-of-23 for 277 yards and five TDs for Oscar Smith, which beat league rival Great Bridge 41-17 and brought home another district title.
Next Game: Nov. 13 vs. Kempsville (Virginia Beach, Va.)

Chandler Whitmer
Downers Grove South (Downers Grove, Ill.)
College: Illinois
Whitmer led South from a 12-point halftime deficit to a 22-19 victory over Bolingbrook (Ill.). He was 10-of-21 for 121 yards and a touchdown, but the biggest play was his 2-yard scoring run late in the fourth quarter.
Story Link
Next Game: Nov. 13 vs. Glenbard North (Carol Stream, Ill.)

Elite 11 Quarterback Tracker
Quarterback
COMP
ATT
Yards
TD
INT
Notes
Blake Bell
192
293
2,286
29
4
18 rush TDs

Joe Boisture
90
161
1,055
5
5
Season complete

Robert Bolden
56
120
733
3
3
3 rush TDs

Tyler Bray
122
209
2,309
29
5
Rush TD

Barry Brunetti
99
181
1,756
22
0
7 rush TDs

Devin Gardner
87
159
1,693
14
4
10 rush TDs

Jake Heaps
154
251
2,256
28
4
3 rush TD

Austin Hinder
119
195
1,584
21
2
10 rush TDs

Nick Montana
95
158
1,565
22
5

Jesse Scroggins
103
171
1,517
24
1
5 rush TDs

Phillip Sims
124
205
2,252
27
7

Chandler Whitmer
123
202
1,818
21
10
3 rush TD
SPONSORED HEADLINES
ESPN TOP HEADLINES
MOST SENT STORIES ON ESPN.COM
FOOTBALL RANKINGS

Rank
School (City, State)
Rec
1
Don Bosco
Ramsey, NJ
11-0
2
Armwood
Seffner, FL
15-0
3
Trinity For Boys
Louisville, KY
14-0
4
Grayson
Loganville, GA
15-0
5
Good Counsel
Olney, MD
13-0
See the full football rankings »