Commentary
Elite 11 Quarterback Tracker
Updated:
November 18, 2009, 6:32 PM ET
By
Michael White
| ESPN RISE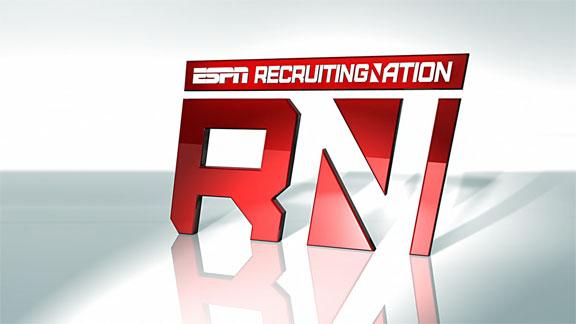 Blake Bell
NEXT VIDEO
How are the nation's top quarterbacks progressing? Each week, ESPN RISE tracks the performances of the 12 QBs who attended the 2009 Elite 11 quarterback event.
(Results based on games through Nov. 14)
Blake Bell
Bishop Carroll (Wichita, Kan.)
College: Oklahoma
In another victory, Bell led Bishop Carroll to scores on six of its nine possessions to beat Emporia (Emporia, Kan.) 42-6. The Eagles advanced in the state playoffs behind 215 yards of passing and three total touchdowns from Bell.
Story Link
Next Game: Nov. 20 vs. Hutchinson (Hutchinson, Kan.)

Joe Boisture
Saline (Saline, Mich.)
College: Michigan State
Season is complete.

Robert Bolden
St. Mary's (Orchard Lake, Mich.)
College: Penn State
Bolden and St. Mary's advanced to the Division 3 regional final with a 21-8 victory over Crockett Tech (Detroit, Mich.). Doing what they do best, the Eaglets relied on their rushing attack, with Bolden adding 46 yards on the ground.
Story Link
Next Game: Nov. 21 vs. DeWitt (DeWitt, Mich.)

Elite 11
Performer of the Week
Jason Fracassa
Stevenson (Sterling Heights, Mich.)

31-of-53 for 488 yards and 4 TDs
Fracassa set a school record for passing yards in Stevenson's quarterfinal playoff win.

Other Notable Performances

Christian Lemay, Butler (Mathews, N.C.)
13-of-22 for 253 yards and 5 TDs

Justin Worley, Northwestern (Rock Hill, N.C.)
387 yards and 7 TDs

Luke Woodley, Highland Park (Dallas, Texas)
480 passing yards and 4 TDs

Jason Lee, Downey (Modesto, Calif.)
49-of-63 for 548 yards and 4 TDs

Hunter Poteete, Dekalb County (Smithville, Tenn.)
23-of-34 for 345 yards and 4 TDs

Nate Tack, Merrill (Merrill, Mich.)
24-of-45 for 531 yards and 5 TDs

Attention quarterbacks: Want to be part of the ESPN RISE Elite 11 Tracker? Send your stats to Michael White (michael@studentsports.com). Top performances for quarterbacks around the country will be included weekly, so check ESPNRISE.com to see if you had a game worthy of making the Elite 11 Tracker or being performer of the week.

-- Michael White
Tyler Bray
Kingsburg (Kingsburg, Calif.)
College: Tennessee
In the final regular-season game of his career, Bray did not post his usual numbers in a 43-14 victory over Selma (Calif.). The victory capped an undefeated regular season and earned a first-round playoff bye for Kingsburg. Bray was picked off twice but threw for 199 yards and a score.
Next Game: TBD
Barry Brunetti
Memphis University School (Memphis, Tenn.)
College: West Virginia
Brunetti put in quite an effort in leading the Owls to a 38-7 first-round playoff win over Baylor (Chattanooga, Tenn.), accounting for three scores and more than 250 yards in total offense.
Next Game: Nov. 20 vs. Father Ryan (Nashville, Tenn.)

Devin Gardner
Inkster (Inkster, Mich.)
College: Michigan
Inkster moved onto the semifinals after a 35-7 victory over Anderson (Southgate, Mich.) behind the leadership and tough play of Gardner. The future Michigan QB passed and rushed for 267 yards with two touchdowns.
Story Link
Next Game: Nov. 21 vs. De La Salle Collegiate (Warren, Mich.)

Jake Heaps
Skyline (Sammamish, Wash.)
College: BYU
Skyline got off to a great start in defense of its state title by defeating South Kitsap (Port Orchard, Wash.) 63-14. Heaps completed 20-of-27 attempts for 303 yards with seven touchdown passes, all in the first half.
Story Link
Next Game: Nov. 21 vs. Curtis (University Place, Wash.)

Austin Hinder
Steamboat Springs (Steamboat Springs, Colo.)
College: Cal
In a hard-fought, 24-13 first-round win over Berthoud (Berthoud, Colo.), Hinder had to rely on his feet to make up for an ineffective passing game. He rushed for 111 yards, including a 66-yard score, to help his team survive and advance.
Next Game: Nov. 21 vs. Windsor (Windsor, Colo.)

Nick Montana
Oaks Christian (Westlake Village, Calif.)
College: Washington
In the final regular-season game for Montana and Oaks Christian, the Lions put up 42 first-quarter points on the way to 56-6 victory over Nordhoff (Ojai, Calif.). Montana completed 10-of-21 passes for 224 yards and a score.
Next Game: Nov. 20 vs. Santa Ynez (Calif.)

[+] Enlarge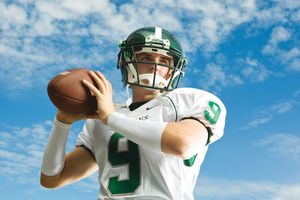 Kevin P Casey for ESPN/RiseFuture BYU QB Jake Heaps threw seven touchdowns in Skyline's (Sammamish, Wash.) win over South Kitsap (Port Orchard, Wash.).
Jesse Scroggins
Lakewood (Lakewood, Calif.)
College: USC
Scroggins helped lead Lakewood to a 42-6 victory over Wilson (Long Beach, Calif.) to earn its first league title since 1973. Scroggins was slightly off, going 10-of-17 for 105 yards and throwing two touchdowns but also two interceptions.
Next Game: Nov. 20 vs. Newport Harbor (Newport Beach, Calif.)

Phillip Sims
Oscar Smith (Chesapeake, Va.)
College: Alabama
Sims and Oscar Smith took the first step as they look to defend their state title. In a first-round playoff victory over Kempsville (Virginia Beach, Va.), Sims was 16-of-25 for 265 yards and three touchdowns.
Next Game: Nov. 20 vs. Grassfield (Chesapeake, Va.)

Chandler Whitmer
Downers Grove South (Downers Grove, Ill.)
College: Illinois
Whitmer was unable to get anything going in a defensive battle as South fell 7-3 to Glenbard North (Carol Stream, Ill.), ending a great career for the future Illinois quarterback. Whitmer was 10-of-30 for 129 yards.
Elite 11 Quarterback Tracker
Quarterback
COMP
ATT
Yards
TD
INT
Notes
Blake Bell
207
315
2,501
31
4
19 rush TDs

Joe Boisture
90
161
1,055
5
5
Season complete

Robert Bolden
56
120
733
3
3
3 rush TDs

Tyler Bray
134
227
2,508
30
7
Rush TD

Barry Brunetti
114
203
1,942
24
0
9 rush TDs

Devin Gardner
98
178
1,856
16
4
10 rush TDs

Jake Heaps
174
278
2,256
35
4
3 rush TD

Austin Hinder
127
210
1,666
21
4
11 rush TDs

Nick Montana
105
179
1,789
23
7

Jesse Scroggins
113
188
1,622
26
3
5 rush TDs

Phillip Sims
140
230
2,519
30
7

Chandler Whitmer
133
232
1,948
21
102
3 rush TD
Season complete
SPONSORED HEADLINES
ESPN TOP HEADLINES
MOST SENT STORIES ON ESPN.COM
FOOTBALL RANKINGS

Rank
School (City, State)
Rec
1
Don Bosco
Ramsey, NJ
11-0
2
Armwood
Seffner, FL
15-0
3
Trinity For Boys
Louisville, KY
14-0
4
Grayson
Loganville, GA
15-0
5
Good Counsel
Olney, MD
13-0
See the full football rankings »