Commentary
Elite 11 Quarterback Tracker
Updated:
December 2, 2009, 4:57 PM ET
By
Michael White
| ESPN RISE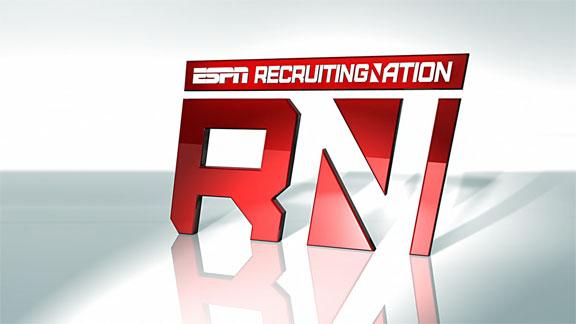 Blake Bell
NEXT VIDEO
How are the nation's top quarterbacks progressing? Each week, ESPN RISE tracks the performances of the 12 QBs who attended the 2009 Elite 11 quarterback event.
(Results based on games through Nov. 28)
Blake Bell
Bishop Carroll (Wichita, Kan.)
College: Oklahoma
Season is complete.

Joe Boisture
Saline (Saline, Mich.)
College: Michigan State
Season is complete.

Robert Bolden
St. Mary's (Orchard Lake, Mich.)
College: Penn State
Bolden and St. Mary's came up just short in their attempt for a Division 3 state championship, losing 24-21 to East Grand Rapids (Grand Rapids, Mich.). Bolden had one of his best games of the season, accounting for more than 300 yards of offense -- including an 83-yard touchdown run.
Story Link

Elite 11
Performer of the Week
Doug Cook
Barnstable (Hyannis, Mass.)

17-of-23 for 390 yards, 6 TDs
The junior set career bests for yards and touchdowns in a 52-24 victory over Falmouth (Mass.).

Other Notable Performances

Nick Sherry, Casa Grande (Petaluma, Calif.)
17-of-26 for 224 yards and 5 TDs


Anthony Carrothers, Independence (Charlotte, N.C.)
17-of-21 for 274 yards and 2 TDs
and 111 yards and 2 TDs rushing

Ryan Heslep, Abilene Cooper (Abilene, Texas)
24-of-36 for 292 yards and 3 TDs

Matt Viles, Edison (Huntington Beach, Calif.)
18-of-28 for 262 yards and 4 TDs

Cannon Sanchez, Hanford (Hanford, Calif.)
22-of-34 for 537 yards and 6 TDs

Robbie Moyer, South (East Stroudsburg, Pa.)
15-of-18 for 369 yards and 4 TDs

Attention quarterbacks: Want to be part of the ESPN RISE Elite 11 Tracker? Send your stats to Michael White (michael@studentsports.com). Top performances for quarterbacks around the country will be included weekly, so check ESPNRISE.com to see if you had a game worthy of making the Elite 11 Tracker or being performer of the week.

-- Michael White
Tyler Bray
Kingsburg (Kingsburg, Calif.)
College: Tennessee
Bray got the playoffs off to a good start, leading Kingsburg to a 75-0 blowout of Kerman (Kerman, Calif.). Bray passed for 271 yards and three touchdowns in limited playing time.
Next Game: Dec. 4 vs. Exeter (Exeter, Calif.)
Barry Brunetti
Memphis University School (Memphis, Tenn.)
College: West Virginia
His team did not play.
Next Game: Dec. 3 vs. Montgomery Bell Academy (Nashville, Tenn.)

Devin Gardner
Inkster (Inkster, Mich.)
College: Michigan
With a state championship at stake, Inkster could not gain any momentum against a tough Lowell (Lowell, Mich.) team that controlled the clock with a powerful running game. Gardner was pressured all game by a stout defense and threw for 134 yards and one interception in the 27-6 loss.
Story Link

Jake Heaps
Skyline (Sammamish, Wash.)
College: BYU
Heaps and Skyline avenged a regular-season loss to Bothell (Bothell, Wash.) and reached the state semifinals with a 31-26 win. Despite throwing three interceptions, Heaps came out on top by passing for 221 yards and two touchdowns.
Next Game: Dec. 5 vs. Ferris (Spokane, Wash.)

Austin Hinder
Steamboat Springs (Steamboat Springs, Colo.)
College: Cal
With a 35-7 victory over Pueblo Central (Pueblo, Colo.), Hinder and Steamboat Springs earned the opportunity to finish off a perfect season with a state championship this week. Facing a defense that was bigger and stronger, Steamboat's offensive line dominated, providing Hinder with time and protection to throw for 329 yards and two touchdowns.
Story Link
Next Game: Dec. 5 vs. Valor Christian (Highlands Ranch, Colo.)

Nick Montana
Oaks Christian (Westlake Village, Calif.)
College: Washington
Another game, another rout for Oaks Christian and Montana, 45-10 in the second round over Harvard-Westlake (North Hollywood, Calif.). Montana passed for more than 300 yards (316) for the first time this season, completing 22 of 32 attempts with two touchdowns.
Next Game: Dec. 5 vs. Cathedral (Los Angeles, Calif.)

Jesse Scroggins
Lakewood (Lakewood, Calif.)
College: USC
Behind four touchdowns passes from Scroggins and some great special teams play, Lakewood advanced to the CIF Pac-Five semifinals by beating Bishop Amat (La Puente, Calif.) 34-17. Scroggins was 11-of-19 passing for 124 yards.
Story Link
Next Game: Dec. 5 vs. Edison (Huntington Beach, Calif.)

Phillip Sims
Oscar Smith (Chesapeake, Va.)
College: Alabama
After his team was shut out in the first half, Sims rallied Oscar Smith to a 27-14 victory over Woodside (Newport News, Va.) and a berth in the state semifinals. Sims finished with 137 passing yards and a touchdown. He was held to 14 yards in the first half.
Next Game: Dec. 5 vs. Thomas Dale (Chester, Va.)

Chandler Whitmer
Downers Grove South (Downers Grove, Ill.)
College: Illinois
Season is complete.
Elite 11 Quarterback Tracker
Quarterback
COMP
ATT
Yards
TD
INT
Notes
Blake Bell
238
355
2,749
32
5
21 rush TDs

Joe Boisture
90
161
1,055
5
5
Season complete

Robert Bolden
73
153
1,060
6
4
7 rush TDs

Tyler Bray
148
243
2,779
33
7
1 rush TD

Barry Brunetti
121
219
2,058
24
1
10 rush TDs

Devin Gardner
114
211
2,065
16
5
11 rush TDs

Jake Heaps
200
328
2,929
40
7
3 rush TD

Austin Hinder
159
263
2,117
23
4
12 rush TDs

Nick Montana
133
224
2,273
28
7
1 rush TD

Jesse Scroggins
139
226
1,980
31
4
5 rush TDs

Phillip Sims
170
274
2,895
32
7

Chandler Whitmer
133
232
1,948
21
102
3 rush TD
FOOTBALL RANKINGS

Rank
School (City, State)
Rec
1
Don Bosco
Ramsey, NJ
11-0
2
Armwood
Seffner, FL
15-0
3
Trinity For Boys
Louisville, KY
14-0
4
Grayson
Loganville, GA
15-0
5
Good Counsel
Olney, MD
13-0
See the full football rankings »