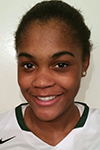 Tori McCoy
Forward
CLASS: 2016
Champaign, IL

Hometown

of Saint Thomas More

High School
8

Overall Rank

4

Position Rank
Considering
No schools available.
ESPN Player Evaluations
USA Trials-May 2014: Explosively athletic interior prospect with off-the-charts potential; attacks rim in mid-post game, elevates with soft touch in key; superb in uptempo; shot blocker, defends out of area; among the elite prospects in the 2016 class. (Olson)

Boo Williams Invitational-April 2014: Long and athletic with versatile interior game; emerging offensive game attacks glass in either direction from mid post; active on glass, superb in transition; next level impact. (Olson)

Mid-American Challenge-May 2013: Explosive and versatile insider handles and attacks in uptempo; defends out of area, active in passing lanes, anticipates and reacts defensively; unpolished offensive game continues to impress; super athletic; impacts at next level. (Olson)
Notes
McCoy was named to the 2013 USA Basketball Women's U16 national team.