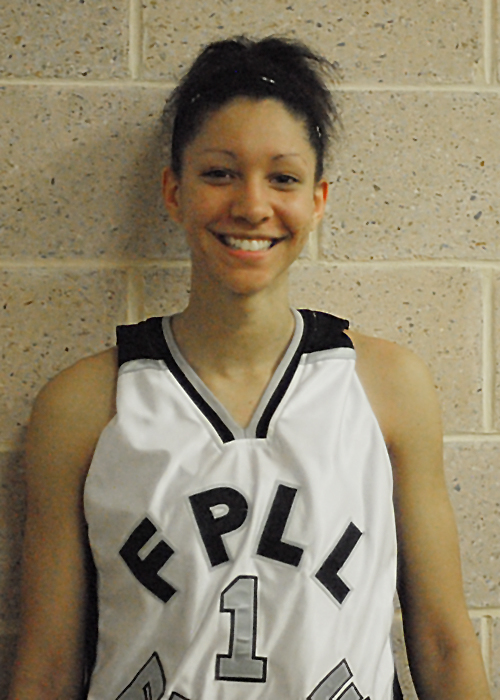 Courtney Thomas
Wing
CLASS: 2010
Glenview, IL

Hometown

Montini Catholic

High School
—

Overall Rank

18

Position Rank
ESPN Player Evaluations
Midwest Showdown-May 09: Marquette-commit Courtney Thomas, a 6-0 wing from Glenview, Ill., first caught our eye last summer with her athleticism and scoring ability as a slasher. She showed she has been working on her perimeter shooting since then as she caught fire Sunday in pool play. It's one thing to knock down open shots, but she squared up the defender on one possession, hit her with two right jab steps, read the defense and raised up to can the 3-pointer from the top of the key. She may never be considered a 3-point shooter, but adding that facet to her game will make her a major asset for the Golden Eagles. She is also a terrific on-ball defender who at times does a good job off the ball of jumping passing lanes.

Summer 08 II: Courtney Thomas, a 5-11 wing for the Full Package Lady Lightning Elite Platinum, may have been one of the most well rounded players taking the floor in the Mid-south this past week. Her game is a combination of good solid skills in every facet. Her vision is good and her court sense is instinctual while her cutting allows her to slip behind defenders to create some easy looks. She's there in transition and is all over the boards at both ends of the floor. She has the versatility to defend the wing and the forward spot providing a very physical effort that takes opponents out of any comfort zone at all.

Summer 08 I:Fluid athlete who can knock down open jumpers but is best as a slashing scorer. She brings a little toughness and swagger to the court as well. Needs to get stronger and hit the three-point shot consistently.
Notes
Club Team: Full Package Lady Lighning Platinum