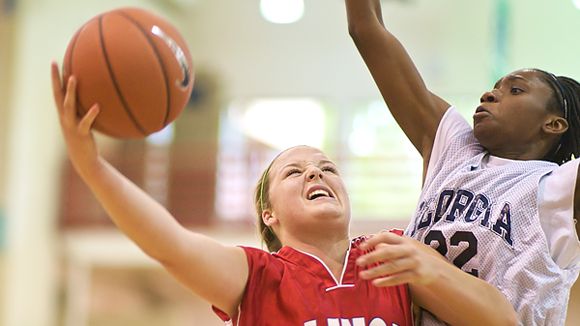 Glenn Nelson for ESPN.comTrisha Liston combines size and shooting ability.
Nike Nationals is far from being the biggest tournament of the summer in terms of the number of teams but the four day event in North Augusta, S.C., was loaded with talent. The tournament was a coming out party for some of the players without years of national recognition and a statement of big things to come from others. Performances throughout the tournament will shake up the 2009 ESPN HoopGurlz Hundred. In addition to those covered in the daily tip sheets there were many others who performed at extremely high levels.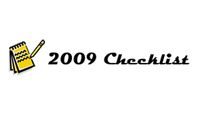 [+] Enlarge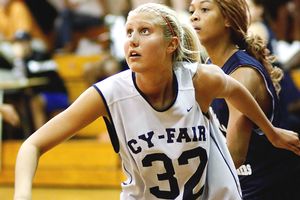 Mark Lewis, ESPN HoopGurlzAmanda Anderson has the versatility to be a combo-forward.
Six-foot-two Amanda Anderson from The Woodlands, Texas, can play both on the wing and at the forward spot. Sometimes overshadowed by Cy-Fair teammates Taber Spani and Chiney Ogwumlke, she brought a versatility to the floor that made defenses make some tough match up decisions all summer. She can put the ball on the floor and is a threat out to 15 feet on the perimeter. At the same time she has the size to be effective inside when paired with the right post. Her lean build and tendency to play finesse basketball will have to change when she moves on to the college level but the ability to play inside and out makes her a great fit for someone's high post offense.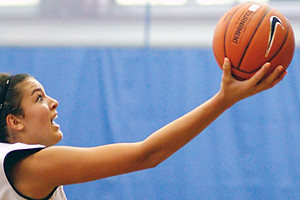 Mark Lewis for ESPN.comAnne Marie Armstrong has committed to Georgia.
University of Georgia commit Ann Marie Armstrong, a 6-3 wing from Norcross, Ga., displayed a multifaceted game that will have her climbing the post summer rankings in the weeks to come. The Georgia Elite standout has the perimeter tools and size to force opponents to decide between a guard, a post or just going zone. Her shooting range and solid stroke makes even that zone a less appealing option. A very active offensive threat, she can penetrate off the dribble or create her shots with effective cutting. She's smart and distributes the ball well when defenses rotate but needs to look for her own shot more often than she does.
Indianapolis' Alexandria Bentley can flat out score the basketball. With Family teammate Skylar Diggins playing with the USA Basketball U18 team it was Bentley who took control offensively. She stands just 5-7 but this combo guard can make big plays. She exudes confidence with the basketball. She showed the ability to create space for her shot from all over the court. She steps back into mid-range jumpers as well as pulls the trigger from behind the arc. The Ben Davis star also put the ball on the floor and got to the cup, something she'll need to do more of and get herself to the line more in college. She has a scorer's mentality in that she doesn't let a miss or two stop her from making the next play. The question for her in college is what position does she play? She has the ballhandling skills to play the point but a knack for scoring the ball. She's too good not to play, regardless of her position though.
Asya Bussie is a force in the post for Boo Williams. The 6-3 player from Randallstown, Md., has a body made for D-I basketball. She is strong, agile, and aggressive on the court. She posts well, using her body to hold position, but the real magic happens after she catches the ball. She moves very smoothly with the ball and her countermoves seem effortless. She has the ability to finish towards the rim or show a nice jump-hook in the lane. She rebounds very well by virtue of her combination of athleticism and aggressiveness. She did show the tendency to bring the ball down in traffic where the pesky guards could take a swipe at it but that is correctable. Her strengths translate directly to the college game and she will be a force even if she doesn't have the big name recognition of some other bigs in the '09 class.
Tennessee Flight guard Kayla Christopher brings tremendous shooting ability to the court. When defenses lock in on other positions, especially crowding the paint to slow Jasmine Hassell, it is this 5-9 Harriman, Tenn., native that releases the pressure with a flick of her wrist. The shooter from Oliver Springs High School always has herself ready to shoot, even when the ball is on the opposite sideline. She combines that with a pretty quick release which is exactly what you want your shooter doing. She doesn't let a miss or two deter her from doing her job and shooting the next open look. She'll need to become an expert on setting her man up and running them into screens at the next level where she won't get as much time or space to get her shot off.
[+] Enlarge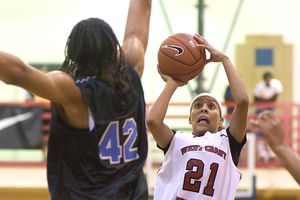 Glenn Nelson for ESPN.comLayshia Clarendon turned it up a notch.
Layshia Clarendon, from San Bernardino, Calif., brought her A-game to Nike Nationals. The 5-9 combo guard played with an assertive aggressiveness her team needed. So many teams keyed on Monique Oliver in the paint and Kaleena Lewis on the perimeter that Clarendon found herself in more one-on-one situations then she'll ever see during her high school season. Earlier in the summer she had been a bit of a jump shooter, but, the Cajon High School star really made things happen off the bounce and got to the rim consistently this week. For Clarendon getting to the rim and not settling for jump shots is vital for her to be a go-to player. If she plays this consistent in college she'll be an impact player.
It isn't often that highly ranked players surprise folks with new skills but that's exactly what China Crosby did. The 5-6 point guard representing the Bronx, N.Y., showed a deadly accuracy from three-point range. The super-shifty star for the Manhattan Center added this shot which perfectly complements her ability to break defenders down off the
[+] Enlarge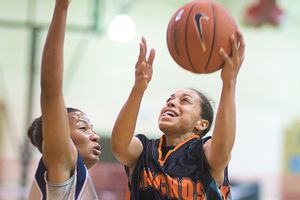 Glenn Nelson for ESPN.comChina Crosby knocked down the long ball consistently.
dribble. With a little added strength she will be a nightmare to defend in college as she is an impeccable passer in traffic. Being a bigger presence defensively should come with added strength but her quickness alone should allow her to make an impact on both ends of the floor.
Simone Egwu, a 6-3 post out of Odenton, Md., and the Boo Williams program has just begun to discover how deep her potential runs. Committed to the University of Virginia, she has the size and build to compete effectively when she moves on to ACC competition. She already has impressive physical strength and a willingness to use it. Posting up aggressively, she looks for the ball from the wing and the high post and has good foot work. On the catch she'll have to be more consistent with her post moves in creating her shots rather than relying on her size. She also has the ability to run the floor with the guards allowing her to start the break as well as finish it.
USC bound Kendall Hackney, a 6'2 wing from Cincinnati, Ohio, is one of the tops in a new breed of perimeter players. Having both size and mobility to combine with her well honed skills she presents defenses with headache on every possession. She can get to the rim on the drive and has the range and form to force defenders to come out on her. She reads well when penetrating and can make the smart pass to set up her All-Ohio teammates. Defensively she has good lateral speed allowing her to guard the perimeter as well as the post. She sees the floor well and is quick in help side rotations.
Big things can come in small packages as Jonae Ervin showed for the Cal Swish. The 5-5 point guard is the engine running the Swish team. The sparkplug from Brea, Calif., made play after play in the tournament and she did it taking very few shots. If ever you wanted to see penetrate-and-pitch watch Ervin. She bolts into the lane at full throttle with the intent of setting up her teammates. Despite rarely taking a shot she attacks the lane with such vigor that the help defenders still commit to her and once they do she is fantastic and delivering the ball to her scorers. Obviously in college the advanced scouting reports will make note of this so being a little more selfish a time or two and scoring enough to keep the defense honest will be the next step for her as a point guard.
Adrienne GodBold first drew praise from ESPN HoopGurlz for her athleticism and toughness defensively during the Nike Regional Skills Academy in Indianapolis. Not only did she confirm what we saw in May she showed even more. The 5-11 guard from Chicago's Marshall High School can shut the opposition's top player down defensively and make life miserable on the offensive end. She is explosive which leads to many defenders giving her a cushion but that's when she's got you because she can flat out shoot the rock. The swing guard for the Illinois Hustle shot the ball extremely well throughout the tournament. She could be a little more consistent going to her off hand but overall she had a great tournament.
Brianna Jones from Toledo, Ohio, looked good earlier in the summer and even better in North Augusta. She is a 6-2 lefty post with a college body. She can deliver physical punishment in the paint but also has the agility to play the high post and short corners with good effectiveness. She has a jump shot that starts behind her head, sort of vintage 1970's NBA, but she makes a respectable percentage from 15 feet and in. She is a good rebounder who can eat up space and free players like Destiny Williams up to clean the offensive glass. For Jones expanding her back to the basket game will help her be ready for the college game.
[+] Enlarge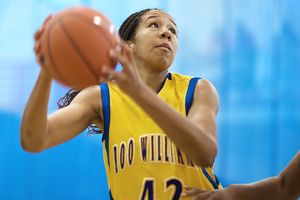 Glenn Nelson for ESPN.comSimone Egwu has committed to Virginia.
Six-foot-two Shauntel Nobles from Haslet, Texas, has both the size and the quickness that college coaches dream of. The DFW Elite post and Texas Tech commitment utilizes that agility in both the half court and full court situations. Her ability to flash on opposing defenders gets her entry passes in the paint and good looks at the rim. In transition she has the speed to get out ahead of defenders and run the floor. On the defensive end that same speed gives her the physical tools to defend almost every position on the floor and be an opponents nightmare in any press. Her basketball skills will have to catch up with her athletic talents as she moves to the Big 12, but everything is in place for the folks in Lubbock to be smiling.
Eliza Pierre, the 5-7 guard out of Pasadena, Calif., may have set a new standard for perimeter players this summer. Her ability to dictate a game from the defensive end of the floor is something rare and even more so, something valuable to college coaches. It's not just her defensive ability, which speaks for itself. The way that she embraces the role and focuses on being that "stopper" for her West Coast Premier team set her apart from the majority of the players she lined up against. Her harassing on ball defense is highlighted by great speed and quickness and tremendous anticipation. Her offensive skills continued to improve throughout the summer as she became a more attacking player and looked for her own scoring options. A consistent and reliable jumper will allow her to become a threat at both ends of the floor.
Most of the time the attention goes to the players who do the scoring and players like Monique Smalls that bring energy to every other part of the game get overlooked. The 5-5 point guard from The Woodlands, Texas, plays the game with a lot of heart. She takes on the tough defensive assignment and never backs down. Offensively the Texas Tech commit is really good off the bounce. She loves to get into the lane and play distributor for her teammates and she is very good at it. She can get to the cup on her own but where she needs to improve the most before hitting hardwood for the Red Raiders is knocking down perimeter jumpers. She often passes up open looks that she'll need to knock down in college. She gets away with it now because she's so skilled at getting into the lane off the dribble but becoming more versatile will make her a much better player on the next level.
Dara Taylor stands just 5-6 but she packs a wicked punch. The point guard from Wilmington, Del., seemed uncrackable against DFW's pressure in pool play. She stayed as cool as the other side of the pillow even when doubled and what was great to see was the balance she maintained between scoring herself and making the right pass. You usually don't expect a shifty breakdown player on a team that is so well known for running their sets but Taylor has plenty of funk in her game to make plays late in the shot clock or whenever the game's momentum requires it. She does need to get stronger to take the physical punishment of the college game but her toughness makes up for it at this level.
Ieasia Walker, a 5-7 point guard from Amityville, N.Y., and the NY Elite Silver Bullets, is going to put a big smile on her college coach's face as a freshman a year from now. Her game already has a lot of the components that set the high school and colligate games apart. She is physically strong, plays aggressive and is just a tough competitor in general. She has one on one skills that allow her to penetrate and create both her own looks and improve those of her teammates. Her willingness to push the ball in transition keeps defenses on their heels and often leads to mismatches. Her perimeter shot will be the key to forcing defenders out on her and giving her the opportunity drive and make things happen.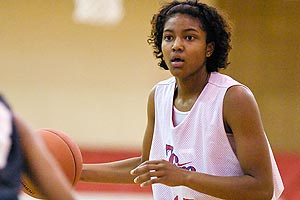 Glenn Nelson for ESPN.comKamiko Williams will be a Tennessee Lady Vol.
Five-foot-eleven Kamiko Williams from Clarksville, Tenn., has a versatile and at times explosive game. The combo guard for the GA/Lina 76'ers can take over a game with the ball in her hands and become a one man bad dream for defenses. She has the ability to play both the point and the shooting guard positions and has already committed to taking those skills to Knoxville and the University of Tennessee. The left hander's attack is aggressive and she's just as good in transition as she is in the half court. She can get all the way to the rim or pull up with the short jumper when the defense rotates. There are times that she will disappear on the floor and such a talented player can't afford to take plays off. She has too much to offer.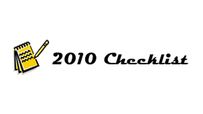 Kristen Grant doesn't have the name recognition of a few of her DFW teammates but her contributions do not go unnoticed. For an underclassman she has plenty of strength at either guard position and defensively she has the potential to be a force. She has the lateral quickness to keep up with most guards and the physical strength to hold her position if she beats the ball to the spot. As the Arlington, Texas, product grows and becomes more confident offensively she will need to be more assertive as those same attributes that make her such a force defensively could also make her a big factor offensively. She handles the ball well enough to utilize her athleticism. She could very well be one of the overlooked surprises in the class from the loaded state of Texas.
Cal Swish guard Kelsey Harris from Brea, Calif., showed why she is so highly regarded in her state. She supplied a huge spark for the Swish when defenses were designed to take away the team's primary offensive weapon, Christina Marinacci. Harris showed deadly three-point shooting accuracy and the confidence to pull the trigger when given even the slightest big of space. Her quick release allowed her to score 18 first half points in one game. She knew she was hot, sprinted the floor in transition, and spotted up early before the defense could find her. The 5-10 Brea High School star does more than shoot the ball, she has a strong fundamental base and is a very good passer. Both her high school and her club team run plenty of offensive sets and she excels in that environment. Her athleticism is adequate but proving she can stay in front of the elite players at her position may hang out there a bit. People questioned that about another Brea star in years past, Jeannette Pohlen, and she proved that there is more to defending than raw quickness.
When talking about the 2010 class Illinois Hustle coach Derril Kipp said that Trisha Liston, his 6-1 guard from River Forest, Ill., "may well be the best in the state". Her play in Augusta and throughout the summer makes that a tough point to argue with. A bigger, solid guard, she plays in the mold of WNBA star Katie Smith. While not as explosive as Smith, she's aggressive in attacking the hoop and has the ability to spot up and knock down the 3. Her size and strength allow her to mix it up in the paint and finish in traffic. Teammates were also on the receiving end of a few sharp passes as she forced defenses to rotate on her penetration. Defensive foot speed may be the biggest question mark at the next level, but if she shows the same aggressiveness that she exhibits on the offensive end, she'll get the job done.
Suriya McGuirelost her back court mate, Shakila Boler, due to a knee injury which left nearly all the ballhanding duties to the Minneapolis native. McGuire is incredibly quick both laterally and going at the defender. She has one of the quickest first steps and she is incredibly shifty with the ball as well. Keeping pressure on her is almost impossible because she can go by most defenders. She showcased her breakdown ability in the half court as well as the ability to push the ball. As the primary point guard she needs to learn to use those tools to set her teammates up more consistently as she didn't create as many shots for others as she did for herself. Defensively she has the ability to harass anyone. She has to get a little stronger and really want to be a lockdown defender at the college level.
Khaalidah Miller, a 5-9 guard from Mableton, Ga., fits the definition of most college coaches when they say they are looking for a scoring guard. The Georgia Metros star can put points on the board and can do it in a variety of ways. Quick and athletic, she can create off the dribble and can pull up on the drive with a deadly pull up. Miller slashes through defenses time and again but also has a good look on the perimeter. Her lean build will fill out as she matures and will create even further headaches for defenders as she adds more strength. There are lots of tools and potential in place and the college recruiters are already lining up.
Six-foot-three Haley Peters of Shrewsbury, N.J., and the Philadelphia Belles has a variety of weapons to call on whenever she steps on the floor. Good size combined with no fear of mixing it up inside give her a good start, but add to that the fact that she is tremendously active on the floor and she's a tough match up. Add to that still the ability to put it on the floor and good range on her perimeter shot and you've got talented and versatile forward. Peters is one of those players who can be used many different ways depending on the line up she's on the floor with. She'll need to be stronger down the road for the college ranks, but right now it's not a factor as she's tough to catch to put a body on.
[+] Enlarge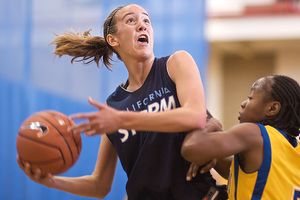 Glenn Nelson for ESPN.comSage Romberg's fluid athleticism makes her versatile.
Sage Romberg, a 6-1 wing from Mckinleyville, Calif., displayed a lot of the things college recruiters are looking for in perimeter players for the future. With her good size and fluid athleticism she was effective against both smaller guards and bigger wings. She runs the floor well and was very active without the ball offensively. A smart player, she made good decisions and was very fundamental when she did have the ball and worked well with her Cal Storm teammates. Her lean build hurt her defensively at times but shouldn't be a problem as age and strength progress.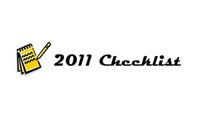 Sarah Hartwell is part of a dynamic young duo for the Spokane Stars. The 5-10 combo guard from Tacoma, Wash., played the role of lock-down defender and she did a great job in that role. The Bellermine Prep star is one of the few you can see that really loves playing defense and has a passion for it. Offensively she is terrific out in transition where her speed and agility really show. She handles the ball well enough to play either guard spot and her confidence will continue to grow as she adds strength.
Jordan Loera from Moses Lake, Wash., played great for the Spokane Stars. The 5-8 point guard has nice change of direction moves and the ability to attack off the dribble and she complements that with range out the three-point range. Her shot was dialed in during the two big pool play victories that nearly got her team into bracket play. Getting stronger and getting more consistent shooting off the dribble is the next evolution for this promising young point guard.
Discuss this on our Message Board
Chris Hansen covers girls' high school basketball nationally for ESPN.com and leads the panel that ranks and evaluates players for the network. He can be reached at chris.hansen@espn3.com.
Mark Lewis is a columnist and national evaluator for ESPN HoopGurlz. Twice ranked as one of the top 25 assistant coaches in the game by the Women's Basketball Coaches Association, he has more than 20 years of college coaching experience at Memphis State, Cincinnati, Arizona State, Western Kentucky and, most recently, Washington State. He can be reached at mark@hoopgurlz.com.
ESPNHS HoopGurlz
National director of prospects for HoopGurlz
Coached girls' high school and club basketball
Girls and women's basketball trainer, evaluator and reporter since 1998
Women's College Basketball Recruiting
Mark Lewis is a columnist and national evaluator for ESPN HoopGurlz. Twice ranked as one of the top 25 assistant coaches in the game by the Womenís Basketball Coaches Association, he has more than 20 years of college coaching experience at Memphis State, Cincinnati, Arizona State, Western Kentucky and, most recently, Washington State.
GIRLS' BASKETBALL RANKINGS

Rank
School (City, State)
Rec
1
Saint Marys
Phoenix, AZ
30-0
2
McEachern
Powder Springs, GA
33-0
3
Whitney Young
Chicago, IL
34-0
4
Bolingbrook
Bolingbrook, IL
26-2
5
Riverdale
Murfreesboro, TN
34-3
See the full girls' basketball rankings »