Commentary
Talent on display at Ohio showcase
Updated:
April 5, 2010, 5:17 PM ET
By
Mark Lewis
| HoopGurlz
COLUMBUS, Ohio -- While the last of the state high-school tournaments were wrapping up, 47 underclass standouts were getting a head start on next season with some focused fundamental work. Athletes from 11 different states and Canada took part this weekend in the Ganon Baker Skills Select Nomination Exposure Camp on the campus of Ohio Dominican University.
Baker, Nike's lead skill instructor, paralleled the blueprint and intensity of the swoosh's renowned regional skill academies while putting the participants through their paces in four separate sessions. Each player had been nominated for invitation by several national scouting services as well as ESPN HoopGurlz. Some promising prospects for the future were on hand from the class of 2011 all the way down to an elite individual representing 2015 and the seventh grade class.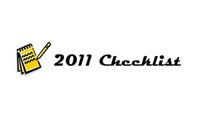 [+] Enlarge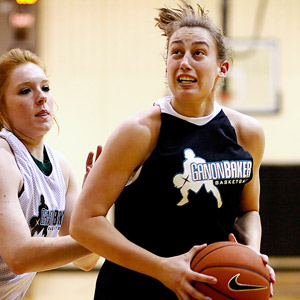 Mark LewisMillesa Calicott plays with textbook skills and an aggressiveness that will serve her well at the next level.
Melissa Calicott : Solid and strong, this 5-foot-11 guard from Winston Salem, N.C., plays with textbook skills and an aggressiveness that will serve her well at the next level. She's got a smooth stroke and a step-back move that creates plenty of space to get good looks. On the catch she sees the floor and has good instincts on her passing decisions. There's not a lot of flair to her individual skills but they're more than effective. She's happy, willing and able to put a body on opponents defensively and rebounds well from the perimeter. The level within Division I that may ultimately best suit her game is to be determined.
Savannah Carter: If one player was going to catch your eye quickly when you walked into the gym it's a safe bet that it would be this smooth and explosive point guard from Tulsa, Okla. At 5-7 she's got a somewhat stocky but dynamic physical presence that almost allows her to penetrate at will. Her crossover is low and quick and leaves defenders standing in her wake. As she gets into the paint she reads defenders and their rotations while making the smart pass. At the same time her pull-up jumper is a reliable weapon that's an essential part of her one-on-one skill set. She pushes the ball at opportunity and is constantly in attack mode. There weren't many opportunities to see the range on her jumper but the form appears to be in place for her to be a threat. She's active defensively both on the ball and off but did tend to take a few too many chances as fatigue set in.
Nichole Moody: If there's an example of why your first impression of athletes should be written in pencil this 5-8 Euless, Texas, native is it. While her first-day performance was sound, it wasn't the kind of play that makes you look twice. Day Two revealed a much more impressive and memorable exhibition of a very promising game. She's a smooth and athletic point guard who attacks both in the halfcourt and on the break. Individually she can create off the dribble and finishes well in the paint or on the pull up. There's a quick release on her shot that does have a somewhat two-handed "volleyball set" look to it. Aggressive at both ends, she gets in a stance defensively and does a good job of anticipating off the ball.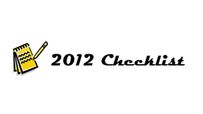 Katie Carroll: Some players are just effective and get the job done without any bells and whistles. What's most impressive with this 6-0 wing is that she's consistent and effective. The Westlake, Ohio, sophomore has good size, a solid build and fundamentals that came right out of a coaching clinic. Her form and range are reliable and she can put it on the floor to improve the passing lane or get by an overextended defender. While her play may appear almost methodical at times, everything she does appears well thought and for a reason. Her footspeed isn't the first thing you'll notice defensively, there's plenty of effort there to compensate against quicker match ups.
Blake Jenkines : Listed as a forward, it's obvious she's already more suited on the perimeter. This powerful athlete is coming into her own. At 5-10 she's got plenty of size and certainly the explosiveness to become a force on the perimeter. The ballhandling is there in one-on-one situations and she exhibited some range that would force defenders to close out aggressively on the Clarksville, Tenn., native. Her strength may be the real asset that makes it difficult to utilize smaller and quicker defenders on her. Refining her court concepts and cutting skills could lead her to being more of a factor when she doesn't have the ball in her hands. Lots of promise and possibilities.
Arielle Ward: The combination of size and athleticism make this 5-11 wing from Springfield, Mass., a challenge for most opponents. Her long, lean build allows her first step to seal smaller guards and create space. All of her movement is fluid and effective as she slashes and weaves through the paint. The vertical is there to be able to finish among the bigs as well as give her good elevation on her jumper. Her length is an asset defensively as well with her extended reach getting tips and changing passing angles. She has the size and agility to be a dominate force in any pressing or trapping situation. Cat Wells: With a name like Cat you better be quick and there may not be anyone quicker in her hometown of Toledo or the rest of Ohio for that matter. Her ability to use her speed and quickness with the ball in her hands lets her create scoring opportunities on the pass or with her own looks. Wishfully listed at 5-3, it's a monumental task to stay in front of her and limit her penetration. Add to that constant movement without the ball and she's the match up that nobody wants. The real challenge for her is finishing once she gets among the low post defenders. A consistent and reliable pull up will be an absolute necessity for her in the future. At the other end her work ethic is equal to any task and she has the hands and feet to make you pay for sloppy or careless ballhandling.
[+] Enlarge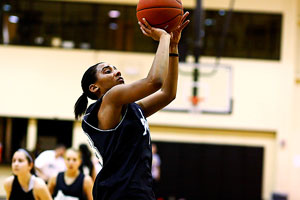 Mark LewisKara Wright, an athletic and active guard from Louisville, can be a real force.
Olivia Wrencher: Lakota West High School has had their share of standout athletes over the years and if she continues to progress the folks in West Chester, Ohio, could have another one. A true forward at 6-2, she's both strong and athletic. There may be a tendency to look at her as a definite low-post player but she has the versatility to work at the elbow as well. Time and again she was able to create off the one or two dribble drive and get to the rim. She had a few roll out on her but the possibilities were obvious. Her attentiveness to what was being taught and willingness to work may be a new page that will let her take her game to the next level. The potential is extensive; the limits will be the ones she sets for herself.
Kara Wright: Another one of those "obvious" exceptional talents on hand, this athletic and active guard from Louisville can be a real force. Her quickness and speed allow her to match up at any spot on the perimeter and her 5-10 size makes her a challenging defender for smaller opponents. On ball and off, she's active and looking to create touches or turnovers. With the ball in her hands she is constantly looking to attack the rim and isn't hesitant to initiate contact with any defender in her path. In transition, on early entry passes, defenders will have to stop the ball from the wing or she's going to the hole every time. If she coming off a screen, with or without the ball, she's going to be cutting aggressively and looking to create.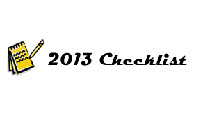 Clara Young: One of the most deceiving players in attendance was this 5-6 point guard from Woodstock, Ga. Watching her in drills you see textbook, fundamental and focused work, but nothing that indicates you need to look closer. Turn on the scoreboard and start blowing the whistle and she becomes lethal in her attack and ability to create for herself and her teammates. She sees the floor, reads the defense and makes good decisions on the break or in halfcourt sets. Her change of speed and change of direction are used in combination with well honed ballhandling skills to take advantage of defensive miscues. Her shot is sound but more of a spot up threat rather than a true jump shot. Physical strength and maturity will need to come but as a freshman, there's plenty of time to address and let Mother Nature do her part.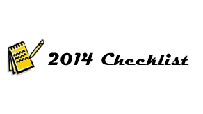 Megan Marecic: Another young athlete who simply gets the job done is this 5-10 guard from Bethel Park, Pa. Despite her limited age and experience, she plays smart and under control while creating looks off the dribble or off the cut. Her choices are well thought and her execution resembles some of the simplistic play often associated with European basketball. There's nothing flashy or explosive about her game except her potential for results. A left hander with a smooth stroke and a steady pull up, she takes advantage of defenders who are foolishly tempted to get up too tight and overplay her. She's already got good size and sound skills. Maturity and court time could lead to something pretty special.
Follow us on Twitter, where you can ask questions and get instant updates.
Become a fan of the site on Facebook and get updates in your news stream.
Discuss this on our Message Board
Mark Lewis is the national recruiting coordinator for ESPN HoopGurlz. Twice ranked as one of the top 25 assistant coaches in the game by the Women's Basketball Coaches Association, he has more than 20 years of college coaching experience at Memphis State, Cincinnati, Arizona State, Western Kentucky and, most recently, Washington State. He can be reached at mark@hoopgurlz.com.
Women's College Basketball Recruiting
Mark Lewis is a columnist and national evaluator for ESPN HoopGurlz. Twice ranked as one of the top 25 assistant coaches in the game by the Womenís Basketball Coaches Association, he has more than 20 years of college coaching experience at Memphis State, Cincinnati, Arizona State, Western Kentucky and, most recently, Washington State.
SPONSORED HEADLINES
ESPN TOP HEADLINES
MOST SENT STORIES ON ESPN.COM
GIRLS' BASKETBALL RANKINGS

Rank
School (City, State)
Rec
1
Saint Marys
Phoenix, AZ
30-0
2
McEachern
Powder Springs, GA
33-0
3
Whitney Young
Chicago, IL
34-0
4
Bolingbrook
Bolingbrook, IL
26-2
5
Riverdale
Murfreesboro, TN
34-3
See the full girls' basketball rankings »