RALEIGH, N.C. -- The Deep South Classic celebrated its 10th year, and is consistent as ever. Held at North Carolina and North Carolina State, the tournament continues to run like clockwork and reign as a place for discovering new talent.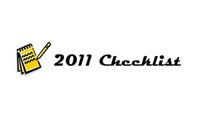 Natiece Ford: The 6-foot-2 North Carolina native is the type player that coaches love to coach and other players love to play with. She is willing to do whatever it takes on the court to make her team better, whether it is diving on the floor for a loose ball, taking a charge or battling in traffic for a rebound. Ford is blessed with shoulders and great build and showed that she is much more than a dirty-work player. She is highly skilled in several areas, including a smooth jump shot with perfect rotation. She is also a terrific passer, especially from the high post where she does a great job finding open teammates. Her open-court ballhandling makes her extremely tough in transition, especially when she uses her length to get steals and push the ball up the floor for a quick score. With her versatility and work ethic she can easily fit into a major Division I college lineup.
Talisha Watts: At 6-2, the junior from Virginia is all arms and legs, with and incredible wing span. What makes you take notice of Watts is her ability to finish in transition, which she does well with both hands. Though her ball handling needs improvement, she is quick enough to grab a rebound and dribble the ball up the floor to start the fast break. Watts is a very strong defender, she doesn't shy away from contact despite her slight frame. Opposing players tend not to attack her side on defensive for fear of having their shot blocked. Adding a consistent mid-range jumper well help her become even more of a scoring threat.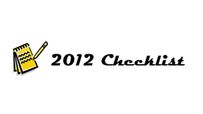 Dominique Brooks: The 6-3 Illinois X-citement forward has the all the tools to be a very special player. She works hard on every possession and is a presence when on the court. Brooks does a great job of calling for the ball and working to square up to the ball, giving her teammates the proper target. She can score the basketball in a variety of ways, and is quick and long enough to spin off defenders and get to the rim for a lay up or step out and hit a short jumper from the baseline. Brooks is a relentless defender, she blocks and alters plenty of shots and works hard to get her hands on every rebound. She is extremely attentive and responsive to her coaches during the game; it is clear that she is eager to learn and work to improve.
Coriesha Hickey: You can add Hickey to the list of flashy guards to come out of the City Rocks (N.Y.) program. Hickey is an excellent ballhandler; she keeps the ball tight almost like it is on a string. With the confidence she shows under pressure, Hickey has no issue escaping double teams and traps. When Hickey is running the offense in the half court she does a great job getting the ball to her teammates, delivering tricky passes with pinpoint precision. Her quickness with the ball allows her to penetrate and get into the paint; she has a beautiful floater she isn't afraid to use against much taller post players. Hickey is a tough defender, with enough lateral speed and quickness to harass opposing guards full court and, with that, she gets her share of steals and deflections, leading to baskets in transition.
Bria Holmes: At 6-1 the Hillhouse (Conn.) sophomore seems comfortable playing anywhere on the floor. She is a gifted athlete with the ability to create chaos on either side of the ball. Holmes has an ultra-quick first step and her long powerful legs allow her to blow by multiple defenders once she puts the ball on the floor. She is at her best in transition where she showed a remarkable ability to snatch rebounds and push the ball herself in the open court straight to the basket. Holmes' game right now is about raw power, since she has the physical ability to dominate players at the high-school level, adding a consistent mid-range jump shot will only enhance her ability to dominate offensively. She is a special talent who is blossoming into a star in the 2012 class.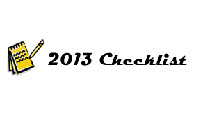 Mylia Garner: The 6-0 foot freshman from North Carolina displayed a wide range of basketball skills and level of maturity that are impressive for a high school freshman. With a strong physical frame she handles her duties in the paint like a seasoned veteran. She is extremely patient when posting up; she assesses the opponents defensive position with her back to the basket. Her ballhandling is good enough where she can put the ball on the floor and create her own shot off the dribble. With size and physicality she is extremely tough to defend when she drives to the basket. Garner's versatility and feel for the game make her a player that opposing defenses will find very difficult to defend.
Samantha Glodis: Post players may take longer to develop, but Samantha Glodis from Florida is a quick study. At 6-3 with big shoulders and sturdy legs, she is cut out for post play at the college level. Despite being a freshman, she understands how to execute counter moves, especially when the defender repositions to cut her off. Glodis uses her lower body to power up to the basket and she is strong enough to be able to score against double teams. She has good mobility and lateral movement, which allow her to move from block-to-block with ease. Glodis plays excellent post defense, she keeps her knees bent and holds her position without fouling. At her age and with her skill set, you can expect to hear name mentioned with the top post players in her class.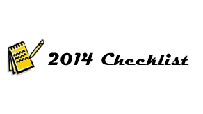 LaJahne Drummer: It may be hard to believe that 6-2 Californian is still an eighth grader. Her long athletic body is still developing but she showed this weekend that she is a natural on the basketball court. Drummer works hard on both ends of the floor and has tremendous body control and balance; with her long wing span and ultra athletic jumping ability she grabs rebounds off the glass. She runs like a sprinter and does a great job at filling her lane on a fast break, keeping her head and hands ready for the ball. Drummer has a tremendous upside and, with continued hard work in the gym, there is no limit to her potential has a basketball player.
Follow us on Twitter, where you can ask questions and get instant updates.
Become a fan of the site on Facebook and get updates in your news stream.
Discuss this on our Message Board
Lisa Bodine is a national evaluator for ESPN HoopGurlz. A native of Queens, N.Y., she began her coaching career in 1993 with the NY Gazelles, has coached with D.C.-based Team Unique, and in 2009 she was named DAC Co-Coach of the Year after leading Wakefield Country Day School in Flint Hill, Va., to its first-ever conference title. She can be reached at lisa@hoopgurlz.com.