BUFORD, Ga. -- The Elite Basketball Academy (EBA) All-American camp gave a platform for rising underclass talent to mix it up with some of the top players from the 2012 and 2013 classes. When the dust settled, the 2014 class used the opportunity to make a jump in that group's development. Our first tip sheet looks at some of the sophomores and other standouts from the second annual EBA camp.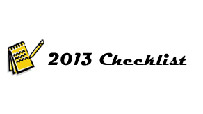 Kristina Nelson (Buford, Ga./Buford): Consistency in the post is something that often can be undervalued when analyzing prospects. Time after time throughout her prep career, Nelson has shown that she has the ability to consistently produce at the center position. The 6-foot-3 prospect, who is No. 30 in the ESPNU HoopGurlz Super 60, has developed a soft touch around the basket and paired it with a mid-range jumper that she has been able to convert at a high percentage. Her ability to rebound the basketball and defend at a high rate adds a lot to her game overall, making her a quality college prospect.
Kylee Smith (Alpharetta, Ga./Alpharetta): Over the past year and a half, Smith has made the jump from a good perimeter shooter into being mentioned as one of the better perimeter shooters in the class. This weekend, when she got her feet set, she was lights out from both in front of and behind the 3-point arc. The 5- 11 wing has always had a blue-collar feel to her game. She consistently finds ways to fill up the stat sheet with rebounds, assists, and steals in addition to scoring. Her progress as a perimeter shooter does nothing but elevate her stock.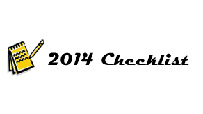 Erin Garner (Philadelphia, Pa./Prep Charter): Typically the camp setting isn't kind to post players, especially when they're young and still learning how to operate in traffic. Learning to play through contact isn't easy when you're forced to deal with guards that aren't always willing to give up the basketball and feed the post. Garner took advantage of her opportunities and found ways to show her developing skillset throughout her time at camp. At 6-3 she has the tools to be a force on the block, but also showed the makings of a perimeter game that will allow her to develop into a versatile post player. When you throw her the ball on the block she can create her own look with her back to the basket, which for a young post player is a great sign of things to come.
Briana Horrocks (Buford, Ga./Buford): While no stranger to the exposure circuit, Horrocks showed growth in areas of her game that made us take note. Her touch around the basket has always put her in the discussion with the better posts in the class. Now she is making plays through contact and showing a better feel for how to use her 6-4 frame to her advantage. Horrocks has the skillset and size to standout as one of the elite post players in her class and if she continues to perform like at this level.
Mychal Johnson (Huntington, W.V./St. Joseph's): Ask any college coach in the country: Finding players who can consistently put the ball in the basket is difficult. To find one who can do it yet still play inside the framework of an offense system is even harder. Johnson showed this weekend that she didn't need to have her number called on every offensive possession in order to give quality effort, but when she was dialed up, she was more than willing to answer the call. Whether it was knocking down a three off a kick-out pass, creating a look for herself, or someone finding a teammate in a pick-and-roll situation, Johnson excelled.
Kelli Kingma (Mill Creek, Wash./Henry Jackson): A welcome trend on the recruiting scene over the past couple of years has been the growth of quality perimeter shooters, and Kingma certainly falls into this category. Her play during the 5-on-5 games was solid, but it was her ability to go through two days and four sessions of drill work and consistently make shots that left the lasting impression. Whether she was coming off a down screen and shooting a 3-point shot or fading to the corner and shooting a one-dribble pullup, she was able to give the ball a chance to go in.
Jada Matthews (Sicklerville, N.J./Paul VI): Jada Matthews came into camp known as a versatile offensive player with the ability to make an impact on the perimeter as well as in the lane and around the basket. Her play this weekend proved not only what we knew already, but that this young 2014 forward has a chance to make some noise on the summer circuit over the next couple of years. At 6-1 she has the tools to play both forward spots and the ability to defend both spots at an equally high level.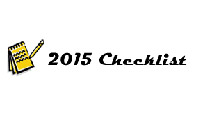 Asia Durr (Douglasville, Ga./St. Pius X): After a summer where Durr turned heads everywhere she played, She came into camp with a strong chance to solidify her stock as one of the better guards in the rising freshman class. The lefty did nothing but take advantage of her opportunity. The 5-10 point guard showed she can be effective against some of the premier guards in the country. She found ways to make plays in the scope of the offense while thriving in transition situations as well.
Anna Hammaker (Knoxville, Tenn./CAK): Another lefty from the 2015 class who impressed this weekend was Hammaker out of Knoxville. She has a great feel for how to play the game and the high-school freshman did a good job fitting in on a team full of kids two or three years her senior, without taking a backseat. She can shoot the basketball from the perimeter or make a play off the bounce. As she develops and continues to add polish to her game, her stock will continue to rise.
Tiara Murphy (South Bend, Ind./Washington): Murphy made the highlight video from day one of camp with a great block, coming from the weakside of the floor in help rotation. While her block was certainly a notable part of her play at camp, it was her ability to handle the point and run a team that left more of a lasting impression. Murphy is a point guard that can score the basketball, but she is equally capable of getting her teammates involved and making plays for others. Her athleticism and overall ball skill may have separated her from the pack a bit, already. But it is her feel for the game and playmaking ability that will truly put her over the top.

Follow us on Twitter, where you can ask questions and get instant updates.
Become a fan of the site on Facebook and get updates in your news stream.
Discuss this on our Message Board
Keil Moore is a contributor and national recruiting analyst for ESPN HoopGurlz. He is also the Director of Scouting for the JumpOffPlus.com National Scouting Report - a division of Peach State Basketball, Inc. Moore has been involved in the community since 2007 as a recruiting analyst and trainer. He can be reached at kmoore@peachstatehoops.com.