ELGIN, Ill. -- Some of the best players from Chicago competed against each other at the Mac Irvin Lady Fire Fall Classic. Operated by Corry and Mac Irvin, the program directors of the Lady Fire summer team, the event featured a number of players who had positive showings. Here is a look at just a few.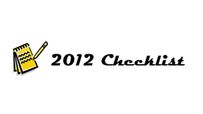 Janee Thompson (Chicago, Ill.) Mac Irvin Lady Fire: As one of the top point guards in the class of 2012, it was no surprise that Thompson was a standout performer with her play in Chicago. Thompson, ranked the No. 35 player in the class of 2012 by ESPN HoopGurlz, is an ultra-athletic point guard. She can break defenders down off the bounce and make plays in the halfcourt, as well as push the tempo and get easy buckets in transition. The 5-7 guard was a handful for defenses to contain as she consistently attacked and found ways to make a positive impact on the game.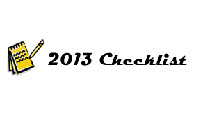 Emmonnie Henderson (Edwardsville, Ill.) Louis-E-Ville Elite: The 6-2 combo forward is a physical specimen. She has a naturally strong frame, which she uses to create space on both sides of the ball. At times her energy level goes from zero to 60, which is both a negative and a positive. When she is engaged, Henderson is as effective a rebounder from the forward positions as anyone in the class. The key for her is getting into the kind of physical shape where she can make her impact felt throughout the course of a game. Offensively she is a straight-line driver who is most effective when she gets to the rim. This weekend she struggled a bit to finish plays, but defenses had a hard time keeping her out of the paint when she wanted to get there. Henderson is an intriguing prospect because of what she has been given physically. She has to polish her skill set and get into elite shape to maximize her potential.
Tiana Karopulos (Trinity Park, Ill.) Illinois Xcitement: Typically toughness is an attribute that is assigned to players who roam in the post, but Karopulos, a 5-10 guard, also earns that quality. She is an active player who is always finding ways to make a positive impact on the game. One second you'll look up and she is getting a steal and leading a fast break; the next time you see her she is grabbing a rebound in traffic. Karopulos catches your eye with her energy, but it is the fearlessness that leaves a lasting impression on you. In addition to her hustle on both sides of the ball, she was consistent when shooting the ball from the perimeter. As she continues to develop her skills and get ready for the college game, it would be great to see her become a more consistent perimeter shooter.
Taylor Robinson (Edwardsville, Ill.) Louis-E-Ville Elite: At 6-3, Robinson is blessed with the size to be an effective post presence at any level. Her physical gifts allow her to eat space on the interior and lock down the lane on defense. Offensively Robinson displays soft hands and a decent touch around the basket. Her game is played below the rim as she uses her footwork and touch to make plays when around the basket. If she can stay in top shape and improve her conditioning, she will be a smart pick-up for a BCS school.
Diamond Thompson (Lombard, Ill.) Illinois Lady Broncos: Thompson's progress over the past year has been impressive. The 6-3 post player has improved a lot over the last the 12 months. She is a long, lean, athletic presence who can make a positive impact on both sides of the ball. She controlled the paint defensively, blocking shots and rebounding the ball in traffic. She plays with just enough meanness on that side of the ball to get her point across without coming across in a negative light. The offensive side of the ball was also a bright spot for Thompson. The times when she didn't finish plays around the basket she got fouled. If she can continue to polish her skill set and add something with her back to the basket, she has a chance to be a special player in a crowded 2013 post class.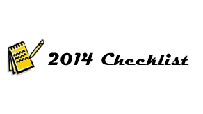 Khadijah Moore (Elkhart, Ind.) Spiece Gym Rats: Simply put, Moore was impressive. Her ability to score the basketball and make plays in space was on full display as she finished plays in the lane and created offense off the bounce. Moore is a smooth perimeter scorer who is capable of scoring the ball in a variety of ways on the court. The 5-10 wing has a chance to be one of the better offensive talents in the class of 2014 if she can continue to improve as a perimeter shooter.

Follow us on Twitter, where you can ask questions and get instant updates.
Become a fan of the site on Facebook and get updates in your news stream.
Discuss this on our Message Board.
Keil Moore is a contributor and national recruiting analyst for ESPN HoopGurlz. He is also the Director of Scouting for the JumpOffPlus.com National Scouting Report - a division of Peach State Basketball, Inc. Moore has been involved in the community since 2007 as a recruiting analyst and trainer. He can be reached at kmoore@peachstatehoops.com or you can follow him on Twitter @keilmoore.