Boo Williams brings out the best
Updated:
April 24, 2012, 10:27 AM ET
By
Keil Moore
| HoopGurlz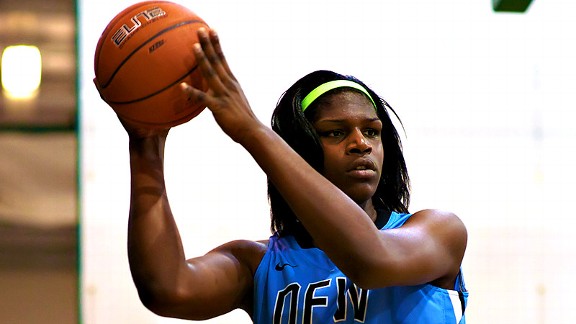 Chris Hansen/ESPN.comAt 6-foot-7, freshman Teaira McCowan brings a college-ready frame to the court for DFW.
HAMPTON, Va. -- As usual, the top players in the nation were on hand at the Boo Williams Nike Invitational. Here is a look at some of the standouts.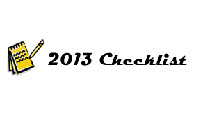 Nina Davis (TN Flight): Davis, a 6-foot-1 forward from Memphis, Tenn., brings great versatility to the floor with her combination of size and athleticism. The No. 58 prospect in the HoopGurlz Super 60 has the ability to score around the basket with great effectiveness and did so throughout the weekend. She has the size and ability to attack the basket off the bounce or catch the ball inside and finish with either hand around the rim. Throughout the weekend, Davis was asked to defend taller and often bigger post players, and she rose to the challenge and managed to make things difficult for opposing team's post players. Her size mismatch on defense was an advantage on offense as she used her athleticism and foot speed to go around off the bounce and on occasion chase down the loose offensive rebound and earn her team a second-shot opportunity.
Rebekah Dahlman (North Tartan): As one of the better scorers in the class of 2013, Dahlman is no stranger to rising to the occasion on the big stage. At 5-foot-9, the Braham, Minn.-based guard has the ability to carry an offensive load with her ability to shoot from the perimeter. Dahlman, the No. 24 prospect in the Super 60, solidified her stock as one of the best scorers in the class of 2013, showing a high level of confidence to make open shots as well as making plays off the bounce.
[+] Enlarge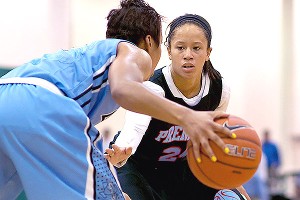 Chris Hansen/ESPN.comJessica Washington had her hands full guarding players such as DFW's Roshunda Johnson, but she showed growth on both offense and defense at Boo this weekend.
Jessica Washington (OK A-1): True point guards have the ability to control the game and make it easier for players around them. This weekend, the 5-8 Washington of Tulsa, Okla., showed she had the full package as a true point guard. The No. 18 prospect in the Super 60 was in complete control all weekend as she managed to effectively score the basketball while also setting the table for her teammates to make plays on their own. This weekend Washington turned heads with her play and proved she deserved her spot among the elite guards in the country.
Marques Webb (Georgia Metros): Any time you talk about post players in the 2013 class who can score, this 6-2 center from Montgomery, Ala., has to be in the discussion. Webb, the No. 37 prospect in the Super 60, is a handful offensively around the basket in large part because of her ability to create space with her size and activity level. When she gets the ball on the block, Webb has the ability to score through contact and shows a soft touch around the basket. As an offensive player, Webb's game is about power and strength. On the defensive side, Webb showed a tremendous amount of agility this past weekend as she moved out on the perimeter and guarded wings when her team needed her to.
Faith Woodard (Essence Purple): The 6-2 forward from Brandon, Fla., has been on our radar for about a year, and she turned the corner with her play this past weekend. Overall it was her activity level that was most impressive, but her offensive skill set looks to be much improved, and she should be high on a number of schools' lists coming out of the spring weekend.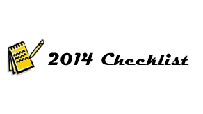 Cydni Cole (Boo Williams MD): It was a big weekend for the 5-5 point guard. She did an excellent job of running her team's offense and feeding Terrific 25 post Lynee Belton. Cole's ability to make plays in one-on-one situations was key for her team in a close game with Tennessee Flight Sophomore Silver as she hit a pull-up jumper that ended up being the game-winner.
Brooke Copeland (TN Flight Sophomore Silver): Skilled post players will always be on high demand, and the 6-2 Cleveland, Tenn., native is the kind of prototype skilled post that most teams covet. Copeland has the size to play around the basket on both sides of the ball, but on the offensive end she has the ability to stretch the floor with her perimeter shooting ability. Copeland was accurate from deep, and she forced opposing post players to guard her on the perimeter, freeing up court space for her guards to work with.
Myisha Hines-Allen (NJ Sparks): At 6-2, Hines-Allen of Montclair, N.J., has a great set of physical tools. She is a fluid athlete with long limbs that allow her to be a versatile defender and create mismatches on the offensive end. Hines-Allen made her presence felt on both sides of the ball as she showed that she had more than just natural ability. With her physical tools and a commitment to continue to develop her skill set, Hines-Allen will be a prospect to watch moving forward.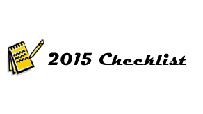 Teaira McCowan (DFW T-Jack): If you want to know the importance of size, look no further than the Baylor women's basketball team, which went 40-0 on its way to winning a national championship. At 6-7, McCowan, of Brenham, Texas, has the size to make a similar impact at the next level. For now, it's too early to make Brittany Griner comparisons, but McCowan's upside as a tall and physically gifted post player are hard to deny. The young post has made large strides in the last year as she has improved across the board and is starting to make an impact in some of the most elite summer games.
Around the rim
It is still early, but the class of 2015 already has a number of guards who are making a name for themselves. This weekend Te'a Cooper, Taylor Murray and Asia Durr all stood out. ... Gabby Green returned to summer competition this past weekend after suffering a foot injury last year in Chicago. Green, from Oakland, Calif., is a big guard in the Jordan Adams mold. ... Brianna Turner, the No. 2 prospect in the 2014 class, has started her spring off very well with consistent play in the first six weeks of summer basketball. Look for her to have a big summer. ... While the attention falls on the 2013 talent on the GA Metros roster, Amber Campbell and Dekeiya Cohen are two 2014 names that are worthy of praise. ... Jaycee Coe shot the ball as well as anyone in the gym. The 5-10 wing from Cookeville, Tenn., has a lethal 3-point stroke, and it was on full display this past weekend.
Follow us on Twitter, where you can ask questions and get instant updates.
Become a fan of the site on Facebook and get updates in your news stream.
Discuss this on our Message Board.
Keil Moore is a contributor and national recruiting analyst for ESPN HoopGurlz. He is also the Director of Scouting for the JumpOffPlus.com National Scouting Report - a division of Peach State Basketball, Inc. Moore has been involved in the community since 2007 as a recruiting analyst and trainer. He can be reached at keilmoore@peachstatehoops.com or you can follow him on Twitter @keilmoore.
ESPNHS HoopGurlz
Contributor, national recruiting analyst for HoopGurlz
Director of Scouting for JumpOffPlus.com
Women's basketball recruiting analyst and trainer since 2007
SPONSORED HEADLINES
ESPN TOP HEADLINES
MOST SENT STORIES ON ESPN.COM
GIRLS' BASKETBALL RANKINGS

Rank
School (City, State)
Rec
1
Saint Marys
Phoenix, AZ
30-0
2
McEachern
Powder Springs, GA
33-0
3
Whitney Young
Chicago, IL
34-0
4
Bolingbrook
Bolingbrook, IL
26-2
5
Riverdale
Murfreesboro, TN
34-3
See the full girls' basketball rankings »