HAMPTON, Va. -- With thousands of players on the courts at the 2012 Boo Williams Nike Invitational, we look at some more standouts from the spring NCAA-certified viewing period.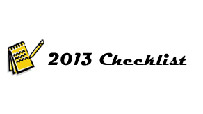 Tyshell King (Baltimore, Md.), Philly Belles-MD: This 5-foot-11 guard has continued to get better, and we're starting to see that world of athletic potential become reality. King has the fantastic combination of being shifty and explosive and has a somewhat slight frame that she uses to slither into the heart of the defense. Her ability to finish in traffic and pull up and knock down the jumper makes her a constant scoring threat. On the defensive end, her quick feet and hands mean she can match up with just about anyone on the perimeter. While much of the spotlight is directed at teammates Lindsay Allen and Jannah Tucker, and deservedly so, the Belles' depth and ability to compete with the best teams in the country wouldn't be the same without King's contributions.
Allisha Gray (Sandersville, Ga.), Georgia Metros: This top-10 junior is going to make some defenders' lives miserable at the next level. With a strong, powerful frame and an increasing willingness to use her physical gifts to get to the rim, Gray has the perfect counterpunch to one of the sweetest strokes in the class from behind the arc. When she heats up, she can get buckets in waves and completely change the complexion of a game. The only thing missing is a separation move to score off the dribble without getting all the way into the paint. Once Gray learns a step-back or drag-step move, she will be lethal at all three levels of scoring. On the defensive end, she has grown and was able to be a stopper at times for the Metros.
Imani Wright (Hooks, Texas), Arkansas Mavericks: The way this 5-11 keeps her cool as she lights up the scoreboard is remarkable. Some may misread her demeanor as lacking intensity, but if you really watch her play, you'll quickly figure it out. She can simply create offense, even if the defender is dialed in to stop her. Wright showed she can knock down the catch-and-shoot 3, but that just sets up what she does best, score off the dribble. She can get to the rim, score off the one-dribble pull-up, or create with a change of direction on the move. She also has shown a knack for scoring in big moments. If she brings consistency to the defensive end, she could become one of the better perimeter defenders in the class as well. But if you need a bucket, you can't go wrong with Wright.
Jannah Tucker (Randallstown, Md.), Philly Belles-MD: There is a phrase in basketball: Hand down, man down. And the play of this 6-0 guard illustrates why such a saying exists. Inside 20 feet, Tucker can rise up and hit a jumper at any time. Tucker probes the defense with dribble jabs as well as anyone and is as smooth as they come transitioning from the bounce to her shot pocket. Fatigue was the only thing that really stopped her. In the championship game against the Flight, it was obvious her legs were spent. The most impressive thing about her weekend performance is that once she identified her fatigue, she played a capable decoy and deferred to teammates who were getting things going rather than jacking shots to shoot her way out of it. She had some terrific games, scoring the ball with such ease that it is no wonder she has earned top-10 status in the class.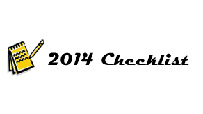 Nasheema Oliver (Cordele, Ga.), Metros: If there is one thing that stands out about this 6-3 post, it is the drastic improvement she's made from a year ago. Oliver is an imposing force on the court who no longer is limited by her footwork. With power, strength and the ability to get position and then get angles on her defender with good pivots, she is making a case to be considered among the best posts in the class. She has a big frame but is very agile, and she has the strength to elevate to finish or rebound even after absorbing contact.
A'ja Wilson (Hopkins, S.C.), Palmetto 76ers: The ability of this 6-3 combo-forward is undeniable. Wilson has the size, strength and skill to be one of the most complete and versatile inside players in the class. She was impressive attacking the basket from the high post and short corner, showcasing balance and smooth athleticism that simply can't be taught. She was equally impressive showing her ball-handling and passing skills, and on multiple occasions took a defensive rebound and started the break on her own. She also plays through contact and gets to the line. The only question is the level of completion she is facing. Matchups with Brianna Turner and Jatarie White would have given that context, and both were in the tournament but in different brackets. Perhaps the USA Basketball trials next month can make that happen.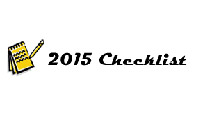 Asia Durr (Douglasville, Ga.), GA Pistols: Poise, balance and consistency are not things usually associated with young players, but Durr is far from your average freshman guard. At 5-10, she can play any of the three perimeter positions and adapt her game. Her smooth athleticism and terrific body control often are deceiving because she doesn't look as fast as someone running at the limits of her balance. She uses her body well in traffic, initiates contact and has two go-to moves to score on the drive. Those two moves are a smooth pull-up jumper as well as a floater that she uses anywhere inside of 15 feet. The shot selection issues noted in the past weren't on display as much this weekend as Durr has firmly placed herself in the discussion for inclusion in the super elite prospects in the 2015 class.
Follow us on Twitter, where you can ask questions and get instant updates.
Become a fan of the site on Facebook and get updates in your news stream.
Discuss this on our Message Board.
Chris Hansen is the national director of prospects for ESPN HoopGurlz and covers girls' basketball and women's college basketball prospects nationally for ESPN.com. A graduate of the University of Washington with a communications degree, he has been involved in the women's basketball community since 1998 as a high school and club coach, trainer, evaluator and reporter. He is a member of the McDonald's All-American team selection committee. Hansen can be reached at chris.hansen@espn.com.