COLORADO SPRINGS, Colo. -- We continue our analysis of the 2012 USA Basketball U17 national team trials with a look at some players who can impact the game at multiple positions.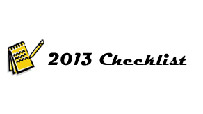 Kianna Holland (Seneca, S.C.): The 5-foot-9 combo guard put forth a solid effort in her return to the U.S. Olympic Training Center. She shows no signs of the torn anterior-cruciate ligament that she suffered in May of 2010. Even against the best athletes in her peer group, she showed her explosive ability to separate from defenders or elevate over them to shoot it. Her versatility to play the lead guard or play off the ball didn't show as much in this more scripted setting, but her ability is definitely on par with this elite group of perimeter players invited to trials.
Jessica Jackson (Jacksonville, Ark.): Of this impressive crop of forwards in the trials, Jackson may be the best in the open court because of her speed. She covers a lot of ground on the dribble and is best when going by her defender with a single dribble and extending to score. The physicality and size in the frontcourt didn't stop Jackson from making some plays, and she proved very effective on the offensive glass, using her quickness and leaping ability with success.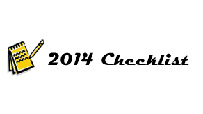 McKenzie Calvert (Shertz, Texas): It's hard to stand out in a night sky full of stars, but Calvert showed major growth in a key area -- confidence. Athletically she can play with anyone, but a year ago in these trials she didn't seem to be as comfortable as she was this year. She doesn't have the length of some of the players who made the team on the wings, and while she played a lot of point early in her club career she played off the ball more here. Nevertheless, she showed she can get by elite defenders and play off of other great players. She can also defend and is playing more consistently than a year ago.
LaJahna Drummer (Los Angeles, Calif.): The 6-2 forward prospect spent an awful lot of time playing on the perimeter during the trials. She definitely has the ability to develop into an inside and outside threat, but with this pool of talent, using her athleticism in the frontcourt would have allowed her to make a bigger impact. Her agility, quickness and evolving ball handling are promising. She remains one of the most versatile players in the class and continues to improve.
Gabby Green (Oakland, Calif.): Praised for her lightning speed and tremendous length, Green was exceptional early in the trials thanks to her patience. The 6-1 combo guard took good care of the ball, deferred to the wealth of scorers around her and picked her spots to score the ball. She showed her perimeter shot is becoming as much of a weapon as her dribble penetration and passing. She doesn't fit the prototypical point guard mold, but regardless of position, she is a player who can do a lot of things at a really high level.
Follow us on Twitter, where you can ask questions and get instant updates.
Become a fan of the site on Facebook and get updates in your news stream.
Discuss this on our Message Board.
Chris Hansen is the national director of prospects for ESPN HoopGurlz and covers girls' basketball and women's college basketball prospects nationally for ESPN.com. A graduate of the University of Washington with a communications degree, he has been involved in the women's basketball community since 1998 as a high school and club coach, trainer, evaluator and reporter. He is a member of the McDonald's All-American team selection committee. Hansen can be reached at chris.hansen@espn.com.