Cincinnati, Ohio -- The Midwest Showdown, an event sponsored by All Ohio, drew teams from all around the Eastern United States to Ohio to compete on Memorial Day weekend. Here are six standounts from the event, which is in its ninth year of existence.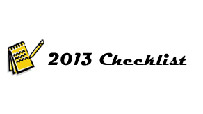 China Dow (Louisville, Ky.), Kentucky Premier: As the women's game continues to grow, finding players who can create plays at the end of the shot clock by using the dribble will become easier and easier for coaching staffs around the country. But until then, prospects like the 5-foot-9 Dow, an explosive and powerfully built guard who uses her dribble effectively, will continue to have extreme value to college programs. In one-on-one situations, Dow has the ability to create enough space to shoot the pull-up jumper as well as get to the rim on occasion. This weekend she proved to be lethal with her ability to make plays in space and put pressure on the defense.
Celeste Edwards (Indianapolis, Ind.), Spiece Gym Rats: In many ways, the 5-10 Edwards is the prototypical shooting guard. She is blessed with a wiry thin but explosive frame, has the ability to take the ball to the basket and make plays around the rim, and can even provide a team with help at the point guard position for a stretch. The Dayton verbal pledge has continued to improve over the years and is slowly turning into one of the better off-guards in the class. Continuing to get stronger and improving her ability to connect on jumpers from the perimeter will be important as she prepares for the next level.
Kyvin Goodin-Rogers (Lebanon, Ky.), Kentucky Premier: At 6-1, Goodin-Rogers is one of the more consistently productive players in the class. She has the ability to fill up a stat sheet in a variety of ways, and her constant level of effort allows her to make an impact on almost every possession. Goodin-Rogers is a member of Louisville's 2013 recruiting class, and she should fit in well there with her ability to be effective on both offense and defense. As she continues to add to her game, becoming a more consistent face-up jump shooter should be an area of focus.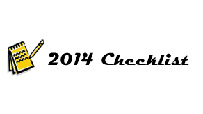 Griffin Dempsey (Huntington, W.Va.), West Virginia Thunder: If you want to talk about prospects who continue to improve with their play, Dempsey is a great place to start. At 5-6, she is equipped with an average set of physical tools, but finds a way to make her presence known in almost every situation. Dempsey was lethal from the 3-point line as she connected on a high percentage of her jumpers while still running the offense and getting others involved. Her West Virginia Thunder club team runs a lot of ball screens, and Dempsey has figured out how to make the proper read at the proper time.
Alexa Hart (Cleveland, Ohio), All Ohio Black: If we gave an award for breakout performance, this weekend's award would go to the 6-3 Hart. The center was phenomenal as the rim protector for her team, finding ways to challenge almost every shot at the rim and making her own plays around the basket on the offensive end. In a head-to-head matchup with class of 2013 post player Stephanie Mavunga, Hart managed to neutralize one of the better true post scorers in the class as she used her length and athleticism to make things difficult for Mavunga.
Kelsey Mitchell (Cincinnati, Ohio) All Ohio Black: Any time you're the No. 1 player in your class nationally, there is a level of play that is expected from you every time you walk into the gym. Finding ways to make plays when seeing constant double teams and face-guarding when off the ball can be difficult, but Mitchell found ways to get it done. At 5-9, Mitchell is explosive with the ball in her hands, managing to consistently find ways to put pressure on defenses and score the basketball. Thanks to her play at the Midwest Showdown, we have to add another chapter to the volume of impressive performances from the point guard as she managed to put together another impressive set of games, capping it all off with a halfcourt buzzer beater to beat the Spiece Gym Rats.
Off the rim
The 2014 class in the state of Ohio has a chance to be the best of any state in the country. In our current version of the Terrific 25 there are five players from the state. Ohio is home to our current No. 1 player, Mitchell, and when we expand the rankings to 60 there are a number of prospects throughout the state with the potential to find a home in the Super 60 for the class of 2014. ... Staying with the class of 2014, Duke verbal Erin Mathias, who was out this high school season due to injury, was in uniform for her Western PA Bruins team. At the Showdown, we saw flashes of the player Mathias can be if she can put it all together. At 6-4, she has all the tools to make an impact at the ACC school. ... Michigan Crossover's U16 group is very athletic. With size in the frontcourt and solid guard play in the backcourt, look for them to make some noise this summer.

Follow us on Twitter, where you can ask questions and get instant updates.
Become a fan of the site on Facebook and get updates in your news stream.
Discuss this on our Message Board.
Keil Moore is a contributor and national recruiting analyst for ESPN HoopGurlz. He is also the Director of Scouting for the JumpOffPlus.com National Scouting Report - a division of Peach State Basketball, Inc. Moore has been involved in the community since 2007 as a recruiting analyst and trainer. He can be reached at keilmoore@peachstatehoops.com or you can follow him on Twitter @keilmoore.