OVERLAND PARK, Kan. -- The USJN Battle at the Border has become a hotspot for teams from across the Midwest to compete in preparation for the upcoming July evaluation period. This year's field was loaded with talented prospects.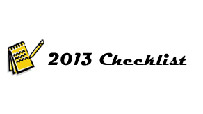 Alexis Hughes (Kansas City, Kan.), Missouri Valley Blazers: Hughes was a problem for opposing defenses. The 5-foot-8 guard made a step-back 3-pointer on one possession and then came right back down the floor and attacked the lane using a smooth crossover to leave her defender helpless. Add that to her visible confidence in every shot she takes, and it's easy to see why Missouri State was excited to get an early verbal commitment. Hughes will give the Bears another scoring perimeter threat in the competitive Missouri Valley Conference.
Katelyn Loecker (McPherson, Kan.), Eclipse Sparq: The Oklahoma State staff has to be excited about Loecker's commitment to the Cowgirls' program. A 6-2 power forward, she showed versatility throughout the event, making plays inside the paint and stepping out to defend on the perimeter as well as making shots out there on the offensive end. We expect the four-star prospect to be able to contribute early in her career in Stillwater.
Kindred Wesemann (Pleasant Hill, Mo.), MoKan Eclipse: Wesemann was a standout at this event last year, and this time around was no different. At 5-7, she brings some size to the floor even at the BCS level. The Kansas State-bound floor general is at her best when she can penetrate and pitch to open teammates. That's exactly what she did during the USJN Battle at the Border, and coach Deb Patterson and her staff are looking for Wesemann to bring more of that once she gets to Manhattan.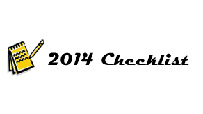 Chatrice White (Shelby, Neb.), CSS Bison: White was consistent throughout the event and was without a doubt the best low-post presence in the gym all weekend long. At 6-4, she has the height and the size to make her presence felt on both ends. Right now, her upper-body strength isn't at a point where she can dominate the game offensively in traffic. That said, she finishes on both sides of the rim and is a good free-throw shooter. On the occasions when White didn't finish the play through contact with a layup, she did step to the line and make the ensuing free throws. She hasn't made a college decision, but rest assured that White has no shortage of suitors.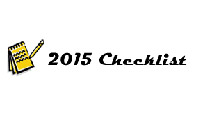 Sophie Cunningham (Columbia, Mo.), Missouri Bruins: Our staff just evaluated Cunningham at the Nike Skills Academy in Indianapolis a month ago. Her competitiveness and attention to detail was evident from the first drill. The 6-0 guard played this weekend with her high school team and brought that same desire to win every trip down the floor. Cunningham's demeanor and build reminds us of former Baylor standout Melissa Jones. It didn't take Missouri coach Robin Pingeton long to decide that the freshman guard would be a great fit for her program, picking up an early verbal from her last fall. Cunningham's sister, Lindsey, is a rising freshman and will be on the Missouri roster this coming season.
Jessica Shepard (Lincoln, Neb.), CSS Bison: Like Cunningham, we evaluated Shepard at Nike Skills, but in Minneapolis. The 6-3 power forward left a similar impression with her skill set and obvious passion for the game. Playing for a high-octane Bison team that steamrolled through their pool games on Saturday, Shepard displayed both the inside and outside game that made Nebraska coach Connie Yori put on a successful fullcourt press to get the local product to already make a commitment to staying home for college. Shepard's ability to score with her back to the basket then put the ball on the floor to attack slower forwards makes her a unique prospect given her age and size.

Follow us on Twitter, where you can ask questions and get instant updates.
Become a fan of the site on Facebook and get updates in your news stream.
Discuss this on our Message Board.
Brandon Clay is a contributor and national recruiting analyst for ESPN HoopGurlz. He is also the publisher of the JumpOffPlus.com National Scouting Report and the owner of Peach State Basketball, Inc. Clay has been involved in the community since 2001 as a recruiting analyst, event operator and trainer. He can be reached at brandonclay@peachstatebasketball.com.