PHOENIX, Ariz. -- St. Mary's High School was home to the Elite Basketball Academy's Super 64 West camp that was loaded with talent, and our first look features a few standouts from the 2013 and 2014 classes.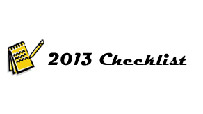 Kyndall Adams (Chandler, Ariz.), Hamilton: The 6-foot-1 Adams has a great skill set and a solid foundation with her size. She plays with a lot of power and uses her body and strength to her advantage on both ends of the floor. Her best move is when she can spin and get the smaller defender on her hip and score with contact in the paint. She can hit the mid-range jumper as a wing, but she is more efficient when she moves to the forward position. Her first step is fast enough to get around the bigger defenders, and that causes matchup problems for the defense. On defense, she can guard anyone from the wing down to the center because she plays with a great deal of physicality. If she plays on the wing, she will need to improve her ball handling and gain a better feel for the position. The talent is most certainly there, and she will succeed at the next level as long as she continues to add to her offensive arsenal.
Jordan Jensen (Gilbert, Ariz.), Mesa Mountain View: This 6-3 post plays with a lot of poise and control in the lane. She has great size and strength and is able to utilize that with the ball in her hands. Jensen is one of the better posts when it comes to reading the defense and will benefit from playing in a system. Her ability to slow the game down and remain patient with the play allows her to pick apart the defense with the inside-out pass. She runs the floor extremely well and has great hands even through traffic in the paint. She is athletic enough to slash to the lane from the elbow and make a play under the goal. If she can develop her left hand and assert herself on the offensive end, then the best is yet to come.
Chloe Johnson (Laveen, Ariz.), St. Mary's: Johnson is an energetic guard who plays with a lot of heart and passion. She is a true team player who will play any position on the court. Although she is only listed at 5-7, she plays much bigger because of her strength and explosive speed. Johnson has quick handles and uses both hands effectively on the pass and when finishing at the rim. She can create space with the step-back and knock down the open shot, and if you check her to close, she will go right by the defender. Her athleticism is special, but her best attribute on the floor is the positive vocal influence she has on her teammates. Johnson plays in a smooth and controlled rhythm, and with improved footwork off the screen she will be a complete threat on the offensive end.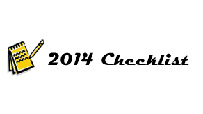 Tiara Davenport (Dallas, Texas), Triple A Academy: This 6-foot forward has a solid foundation and hustles on every possession. She has a knack for the ball on the offensive and defensive boards and works for early position as well. Davenport has a college-ready body, but she is still developing a feel for the game and improving her skill set. The amount of effort she plays with does not go unnoticed as she is always active getting her hands in the passing lane and blocking shots in the paint. She runs the floor with a purpose and has great hands even if she is on the move. The coachable attitude and willingness to learn will serve her well as she continues to grow and mature.
Kelli Kingma (Mill Creek, Wash.), Henry M. Jackson: Kingma has a great knowledge of the game and she understands how to set up defenders to get open looks at the basket. She has impressive footwork coming off screens and is virtually automatic from the outside if you leave her open. If you overplay her out on the wing, she will beat you with a back-door cut. At 5-9, she can play anywhere on the perimeter because of her fundamentals, and she also has enough athleticism to make plays off the bounce. Her lateral speed is starting to return after she suffered a knee injury during the high school season. She is a tough kid who has a great attitude and plays with an unbelievable competitive spirit.
Makala Roper (Renton, Wash.), Cleveland High School: At 5-7, Roper is extremely difficult to guard on the perimeter because of her explosive play with the ball in her hands. She plays with a hard-nosed mentality and can score in a variety of ways. Her pull-up jumper in the lane and ability to get to the rim make it hard to defend her off the dribble. Her advantage on offense comes with her change of pace that leaves the defender standing in place as she knocks down an open shot or grabs an easy layup. Her athleticism and speed allow her to make some plays through traffic, and she will only continue to improve with more body control and maturity.
Camille Zimmerman (Tempe, Ariz.), Tempe Prep Academy: The 6-1 Zimmerman has a good mid-range game and always seems to be in the right place at the right time. She does not have blazing speed, but she plays with a methodical style that seems to work for her when she looks to score. She can step out and make shots and she has a raw skill set in the lane that she can improve upon as well. The best thing about her is she is willing to do whatever you need her to do out on the floor. With added strength and more offensive proficiency, she will be a solid forward in the near future.
Follow us on Twitter, where you can ask questions and get instant updates.
Become a fan of the site on Facebook and get updates in your news stream.
Discuss this on our Message Board.
Rebecca Gray is an intern for ESPN HoopGurlz. She previously wrote a column for the website about her experiences as a freshman on basketball scholarship at the University of North Carolina. She transferred to and played at Kentucky and now plays basketball and golf at Union College. A 5-foot-10, sharp-shooting guard out of Georgetown, Ky., Gray was named Miss Basketball in the state of Kentucky after averaging 25.6 points, 6.3 rebounds, 4.1 steals and 4.8 assists during her senior season at Scott County High School. She can be contacted at rebecca@hoopgurlz.com.