PHOENIX, Ariz. -- With our second look at the Elite Basketball Academy Super 64 West camp, we focus on the underclassmen at St. Mary's High School.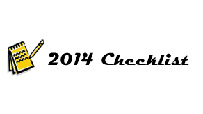 Chyanne Butler (Corona, Calif.), St. Bernard: The improvement in this 5-foot-5 point guard over the past six months has been remarkable. The speed and handle have always been there, but she is now embracing the leadership role, regardless of the situation. She is one of the rare lead guards who is truly gifted as a pass-first player. She jets into the lane, seemingly at will, and where most players are looking for a crack to get their own shot, Butler finds a passing lane or two and makes her teammates better. Standing out with passing in a showcase setting like this is not easy because the chemistry isn't there like a high school or club team, but regardless, Butler was consistently one of the top performers in the gym this weekend.
Courtney Ekmark (Phoenix, Ariz.), St. Mary's: Writing an evaluation on Ekmark without using the s-word is nearly impossible, it's how she earned her reputation as a young player. Yet what is clear is that Ekmark is not settling as a one-dimensional shooter. She is showing continued growth in her ballhandling, and she isn't afraid to try out the new moves in the live 3-on-3 or 5-on-5 drills. She has matured a lot mentally, and mistakes now don't weigh on her and impact the next possession. Ekmark is so consistent in her approach to getting better that it will be exciting to see what is next. Her slight build and footspeed bring out the critics who point out what she cannot do, but to them we say, "Just wait."
Cheyenne Greenhouse (Moreno Valley, Calif.), Canyon Springs: The discussion our staff has had about Greenhouse and her potential on the next level gets hung up on which position she will play, but after watching her again this weekend, she is a player. She has speed and quickness, and while she may not be a volume scorer, she just makes plays. She tips passes, comes up with the 50-50 balls and can convert in the mid-range. What was most impressive at camp was that she was able to use her athleticism without playing out of control. She has a coolness about her.
Myzhanique Ladd (Seattle, Wash.), Cleveland: This 5-8 combo guard has the wheels to run with just about anyone. She has the first-step burst and shifty change of direction that you can't teach. She also has solid shooting form and the ability to be an impact player on defense. There are some small things with her footwork on some of her explosive moves that need to be cleaned up. The positive here is that she was really receptive to coaching at camp and was able to correct things quickly. If the consistency comes, she will be one of the Northwest's top targets.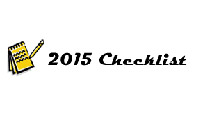 Jayde Christopher (Federal Way, Wash.), Cleveland: When this 5-7 point guard puts her foot on the gas, she can sure get things done. She has an explosive go-to breakdown move, the kickout-crossover that Moriah Jefferson, a 2012 Connecticut signee, could have trademarked. She is explosive and has that wiggle in her game that allows her to shake a defender and change directions when the gap help comes to stop her. She is a capable shooter but does need to work on keeping her form consistent to take the next step.
Alex Gulley (Dallas, Texas), Triple A Academy: This 5-10 point guard brings a lot to the table. She has the size and athleticism to be a real matchup problem at the point. She shot the ball, especially from mid-range, really well throughout the weekend. For a player this young to be so consistent was really impressive. She may not have had a bunch of "wow" moments, but she did a little bit of everything on both ends of the ball at a high level.
Kyra Lambert (Cibolo, Texas), Steele: This 5-8 point guard is downright explosive. She accelerates in the open court as well as anyone in the class and can change directions, make plays with the pass or throw the brakes on and watch her defender go flying by. She brings an intensity to the floor on every possession that will be a coach's dream at the next level. She has very good ball skill, which includes the ability to use the dribble drive to collapse a defense. Once in the lane she is a quick leaper and isn't afraid to attack the heart of the defense. With the combination of elite athleticism and competitive fire, Lambert should be one of the next star guards out of the Longhorn State.
Follow us on Twitter, where you can ask questions and get instant updates.
Become a fan of the site on Facebook and get updates in your news stream.
Discuss this on our Message Board.
Chris Hansen is the national director of prospects for ESPN HoopGurlz and covers girls' basketball and women's college basketball prospects nationally for ESPN.com. A graduate of the University of Washington with a communications degree, he has been involved in the women's basketball community since 1998 as a high school and club coach, trainer, evaluator and reporter. He is a member of the McDonald's All-American team selection committee. Hansen can be reached at chris.hansen@espn.com.