Commentary
Boys National Records Project
Updated:
July 16, 2012, 10:36 AM ET
By
ESPNHS Lacrosse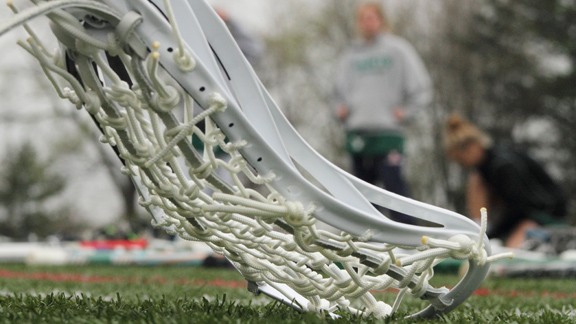 Jimmy Hurlburt/ESPNHSESPNHS updates the record book as we recieve stats.
ESPNHS is starting a National Career Records list project. We are publishing an incomplete list now in hopes of participation from our readers. Records will be added as we recieve them.
To submit a performance to the national records list, have the head coach or official team statistician e-mail information to Mike Loveday at Michael.Loveday@espn.com


*indicates record was culled from 2008 National Federation High school Sports Record Book
# indicates record was culled from a state association

Editors Note: ESPNHS would like to extend a special thanks to those who helped contribute to this project: Bruch Lerch; Jim Schiltz, Daily Gazette, Schenectady
INDIVIDUAL RECORDS: CAREER
MOST GOALS SCORED (minimum 200)
Total
Detail
353
Grant Whiteway, Billerica (Billerica, Mass.), 2008-2011
324
Jim Connolly, North Andover (North Andover, Mass.), 2000-2004
308
Matt Bellando, St. Andrew's (Boca Raton, Fla.), 2007-2010
292*
Casey Powell, Carthage (N.Y.), 1991-94
255#
Rudi George, Salamanca (N.Y.), 2005-2008
249
Kyle Smith, Longmeadow (Mass.), 2007-2010
244#
Ryan Powell, Carthage ( N.Y.), 1993-1996
238
Travis Reed, Boys' Latin/McDonogh (Md.), 2005-2008
237
Will Stenberg, Sr., Needham ( Mass.), 2008-2011
235#
Dan Hardy, Tully (N.Y.), 2000-2005
232
Max Hines, Sr., Spain Park (Hoover, Ala.), 2009-2012
225
Kevin Huntley, Calvert Hall (Baltimore, Md.), 2002-2004
225*
Andrew Whipple, West Irondequoit (Irondequoit, N.Y.), 1990-93
220
George Gullage, Billerica (Mass.), 1997-2000
217
Dan Doty, Potomac School (McLean, Va.), 1998-2000
212
Dan Sipperly, Christian Bros./Greenwich, 2006-2010
209#
Mario Ventiquattro, Carthage (N.Y.), 2003-2006
207#
Tonny McKee, Holt ( Mich.), 2007-2010
202#
Robert Grimm, Carthage (N.Y.), 2004-2008
201#
Justin Wahl, Penn Yan (N.Y.), 1996-1999
200
Aaron Lupo, Schenectady (N.Y.), 2005-2008
200#
Mike Powell, Carthage (N.Y.), 1997-2000
MOST ASSISTS (minimum 200)
Total
Detail
304#
Casey Donegan, Corning East (Corning, N.Y.), 1987-1990
299#
Mike Powell, Carthage (N.Y.), 1997-2000
261#
Casey Powell, Carthage (N.Y.), 1991-94
232
Patrick Mull, Fallston (Md.), 2006-2009
227#
Greg Miller, Corning East (Corning, N.Y.), 1979-1981
212
Zach Reed, Bath Haverling (Bath, N.Y.), 2008-2011
204#
Jeff Wester, Livonia (Livonia, N.Y.), 2007-2010
200
Dan Sipperly, Christian Bros./Greenwich, 2006-2010
MOST POINTS (minimum 400)
Total
Detail
589
Tim Stratton, Manheim Township (Lancaster, Pa.), 2004-2007
577
Max Quinzani, Duxbury (Duxbury, Mass.), 2003-2006
554
Zed Williams, Silver Creek (N.Y.), 2009 - Present
553*
Casey Powell, Carthage (Carthage, N.Y.), 1991-94
539
Grant Whiteway, Billerica (Billerica, Mass.), 2008-2011
523
Jim Connolly, North Andover (North Andover, Mass.), 2000-2004
500
Nick Galasso, West Islip (West Islip, N.Y.), 2006 - 2010
499*
Mike Powell, Carthage (Carthage, N.Y.), 1997-2000
442
Matt Bellando, St. Andrew's (Boca Raton, Fla.), 2007-2010
441#
Casey Donegan, Corning East (Corning, N.Y.), 1987-1990
438
Devin Acton, Lincoln-Sudbury (Lincoln, Mass.), 2007-2010
434
Will Stenberg, Sr., Needham (Needham, Mass.), 2008-2011
429#
Ryan Powell, Carthage (Carthage, N.Y.), 1993-1996
426#
Greg Miller, Corning East (Corning, N.Y.), 1979-1981
419#
Rudi George, Salamanca (Salamanca, N.Y.), 2005-2008
418
Lyle Thompson, Salmon River/Lafayette (N.Y.), 2008-2011
413
Kyle Smith, Longmeadow (Longmeadow, Mass.), 2007-2010
412
Dan Sipperly, Christian Bros./Greenwich, 2006-2010
403#
Josh Coffman, Carthage (Carthage, N.Y.), 1995-1998
401
Edison Parzanese, Martha's Vineyard (Oak Bluffs, Mass.), 2003-2006
INDIVIDUAL RECORDS: GAME
MOST GOALS SCORED
Total
Detail
13
Harris Stolzenberg, Jr., Pine Crest (Ft. Lauderdale, Fla.) vs. Taravella (Fla.), April 4, 2012
12
Robert Allen, Medina (N.Y.), May 7, 2008
11
Conor Whipple, St. Andrew's (Boca Raton, Fla.) vs.Gulliver Prep (Fla.), March 10, 2012
10
Hunter Edens, Hoggard (Wilmginton, N.C.) vs. Myers Park, March 12, 2011
10
Patrick McCann, Fr., Kettle Run (Nokesville, Va.) vs. Culpeper (Va.), Apil 4, 2011
10#
Greg Miller, Corning East (Corning, N.Y.), 1980
10#
David Puccia, Immaculate Heart Central (Watertown, N.Y.), 1998
COACHING RECORDS: CAREER
Career Wins
Total
Detail
757
Mike Messere, West Genesee (Camillus, N.Y.), 1976 - Present
747
Joe Cuozzo, Ward Melville/Mt. Sinai (N.Y.)
654
Bob Hartranft, Farmingdale (Farmingdale, N.Y.), 1969 - Present
567
Doc Dougherty, Garden City/Lawrence (N.Y.)
554
Rob Bordley, Landon (Bethesda, Md.), 1975 - Present
531
Bob Streeten, Corning East/Corning (N.Y.)
511
Alan Lowe, Manhasset (Manhasset, N.Y.)
484
Gene Tundo, Orchard Park (Orchard Park, N.Y.)
456
Jack Moran, Chaminade (Mineola, N.Y.)
454
Tom Hall, Fayetteville, Manlius (Manlius, N.Y.)
452
Bob Shriver, Boys' Latin (Baltimore, Md.), 1980 - Present
451
Jeff Brameier, Darien (Darien, Conn.), 1983-Present
431
John Pratt, Irondequoit (Irondequoit, N.Y.)
422
Ron Doctor, Skaneateles (Skaneateles, N.Y.)
405
Chuck Ruebling, Delbarton (Delbarton, N.J.), 1987 - Present
399
Bob Moltisanti, Oceanside (Oceanside, N.Y.)
398
John Whisker, Nyack (Upper Nyack, N.Y.)
391
Chuck Apel, Bridgewater Raritan (Bridgewater, N.J.), 1979-Present
385
Scott Craig, West Islip (West Islip, N.Y.)
385
Brad Touma, Charlotte Country Day (Charlotte, N.C.), 1988-Present
380
Jeff Goldberg, St. Andrew's (Boca Raton, Fla.)
377
Mike Bowler, Rocky Point (Rocky Point, N.Y.)
373
Jim Pistello, Jamesville-DeWitt (DeWitt, N.Y.)
371
Pete Fiorini, Baldwinsville (Baldwinsville, N.Y.)
371
Randy Garrett, Fairport (Fairport, N.Y.)
370
John Sothoron, St. Mary's Ryken (Leonardtown, Md.), 1988-Present
369
Kirk Ventiquattro, Carthage (Carthage, N.Y.)
362
Wiliam Ritch, Sewanhaka (Floral Park, N.Y.), 1948-1960
360
Bill Ritch, Sewanhaka (Floral Park, N.Y.)
347
Ken Case, Port Washington (Port Washington, N.Y.)
342
Rob Ambrose, Brother Rice (Bloomfield Hills, Mich.), 1993 - Present
303
Terry Crowley, St. Thomas Aquinas (Ft. Lauderdale, Fla.)
303
Jake Reed, McDonogh (Md.)/Dulaney (Md.), 1992-2010
300
Mike Vorgang, Niskayuna (N.Y.), 1994-Present
265
Jim Davidson, Summit (Summit, N.J.), 1999-Present
263
Chris Sweet, Duxbury (Duxbury, Mass.), 1999 - Present
231
George Mitchell, St. Paul's (Brooklandville, Md.), 1957-1963/1968-1985
200
Tom West, Ponte Vedra (Ponte Vedra, Fla.)
State Championships (state sanctioned)
Total
Detail
8
Chris Sweet, Duxbury (Duxbury, Mass.), 1999 - Present
7
Rob Ambrose, Brother Rice (Bloomfield Hills, Mich.)
7#
Gary Schreiber, Dulaney (Timonium, Md.)
TEAM RECORDS
State Championships (state sanctioned, min. 5)
Total
Detail
18
Longmeadow (Mass.)
15#
West Genesee (Camillus, N.Y.)
10#
Delbarton (Delbarton, N.J.)
10#
Mountain Lakes (Mountain Lakes, N.J.)
9#
Montclair (Montclair, N.J.)
8#
Darien (Darien, Conn.)
8#
Dulaney (Timonium, Md.)
7
Brother Rice (Bloomfield Hills, Mich.)
7#
Hereford (Parkton, Md.)
7#
Ward Melville (East Setauket, N.Y.)
6#
Ridgewood (Ridgewood, N.J.)
6#
Yorktown (Yorktown Heights, N.Y.)
5#
Severna Park (Severna Park, Md.)
5#
Summit (Summit, N.J.)
5#
Wilton (Wilton, Conn.)
Consecutive Wins (40 minimum)
Total
Detail
91
Sewanhaka (Floral Park, N.Y.), 1948 - 1957
91#
West Genesee (Camillus, N.Y.), 1981-1984
68
Summit (Summit, N.J.), April 4, 2009 - June 11, 2011
45
Manhasset (Manhasset, N.Y.), April 11, 2009 - April, 30, 2011
44
Jamesville-DeWitt (Fayetteville, N.Y.), March 30, 2010 - Present
40
West Islip (West Islip, N.Y.), April 3, 2010 - June 4, 2011
SPONSORED HEADLINES
ESPN TOP HEADLINES
MOST SENT STORIES ON ESPN.COM
BOYS' LACROSSE RANKINGS

Rank
School (City, State)
Rec
1
Garden City
Garden City, NY
21-0
2
Gonzaga College
Washington, DC
20-1
3
Bridgewater-Raritan
Bridgewater Township, NJ
21-0
4
Haverford School
Haverford, PA
21-2
5
Conestoga
Berwyn, PA
23-3
See the full boys' lacrosse rankings »