Commentary
States grappling with ways to save sports
Updated:
May 14, 2009, 1:57 PM ET
By
Jeff Miller
| Special to ESPNRISE.com
As state high school athletic associations grapple with making budgets balance in the wake of the nation's economic struggles, the debate over how to keep sports alive is heating up.
Some believe it's best for a state organization to control its members' business. Others adamantly argue for leaving that power in the hands of the schools.
On April 9, the Colorado High School Activities Association took a stand for schools' rights and rejected a proposal to cut competition schedules for its 17 sports by 10 percent. On April 27, the Florida High School Athletic Association adopted a two-year policy to cut varsity schedules for all sports other than football by 20 percent.
Expect to see more debates over funding of high school athletics in the coming months.
On Tuesday, Californians will go to the polls to vote on the governor's annual budget revision, which includes education-related propositions. The vote will determine how much money is available for high school sports. Marie Ishida, executive director of the California Interscholastic Federation, didn't sound optimistic: "Every other program has been cut to the bone."
Roger Dearing, the FHSAA's executive director, said his association was compelled to do something to deal with budget shortfalls and chose what amounted to the lesser of two evils.
"Our motto is 'All sacrifice some so that some don't have to sacrifice all,'" said Dearing, a former coach and school administrator who became executive director in January.
[+] Enlarge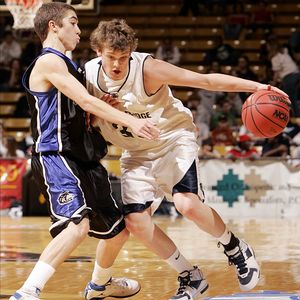 AP Photo/Jack DempseyIn Colorado, budget decisions are made at the school and district levels.
State athletics in Florida are funded from two public sources, sales tax and ad valorem tax; there is no state income tax. Dearing said revenue has dropped for three years as fewer people have piled into minivans and SUVs in places like Illinois, Pennsylvania and New York to travel to the Sunshine State to set up their beach umbrellas.
Florida has 67 school districts, one for each county, ranging from districts in the Panhandle that serve 1,500 students to Miami-Dade County and its almost 400,000 students. Dearing said some districts were prepared to eliminate either sub-varsity teams in some sports or even entire sports that haven't been turning a profit.
"Pecked to death by a herd of ducks," was Dearing's description of what might have happened without the FHSAA's action. Baseball and basketball, for instance, will be cut from a maximum of 25 regular-season games to 20.
He said it's difficult to estimate the statewide savings other than "in the millions."
"Nobody likes to reduce athletics, but they're part of the overall educational experience," Dearing said. "I would rather do this voluntarily, do our share to preserve all 30 sports."
He said he has received thanks from superintendents and administrators; complaints from some coaches and parents.
"I've heard from parents who say this eliminates a chance for their athlete to earn a college scholarship," Dearing said. "From coaches of sports that are overhead [not making money], they see this as dodging a bullet."
Among the coaches opposed to the shorter season is Bruce Rosebrock, boys' varsity basketball coach at Wolfson High School (Jacksonville, Fla.) for 17 years. He said this will cost his program $4,000 a year.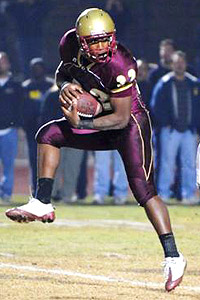 Scott Kurtz/ESPNRISEIn some schools, football is one of the few high school sports that helps pay for itself.
"The principals and ADs are supposed to be in control," he said. "Can't we trust them?"
Rosebrock is concerned this could lead an outside entity like AAU basketball increasing its already growing presence among high school basketball players.
"They see a wounded animal," he said.
Diane Sanzari, athletic director at Coral Springs (Fla.) High School, presented the case for the cuts on behalf of Broward County, the state's second-largest school district. Its preference was for the state to shoulder the responsibility of how cuts will be made. Her district, she said, will save an estimated $380,000.
"I don't want to tell the water polo team they're not as important as the baseball program," said Sanzari, in her 13th year as AD at the school. "This was the best compromise, bringing equity to all of the counties. This takes the pressure off the districts."
Betty Summers is the superintendent of the RE-1 Valley Schools near Colorado's northeast corner in the small town of Sterling. She, like Sanzari in South Florida, wanted a state mandate to avoid local people making the cuts.
"It's hard to tell your kids that so-and-so down the road is going to play 25 games, but we're only going to play 18," said Summers, whose district includes two high schools. "We need a system to provide equity."
In Colorado, the idea of saving money by reducing schedules was born out of the spike in gas prices last spring. CHSAA assistant commissioner Bert Borgmann said a 10 percent scheduling cut would have meant cutting one or two games in most sports in a state that has historically been "pretty prudent," he said, in scheduling.
[+] Enlarge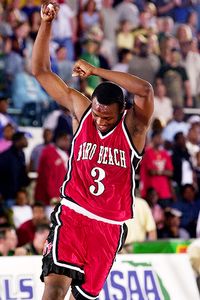 AP Photo/Scott AudetteBasketball teams in Florida are slashing their schedules to save money.
"Back during the '70s gas shortage, we cut back two [games] per sport, and most of that was restored in the '90s," Borgmann said.
He said the current proposal was resoundingly rejected as a statement that school districts wanted to maintain control of their own affairs. And there was a desire to treat all sports equally and not allow football, the top moneymaker, to be an exception.
Related to the rejection of the schedule cuts, Colorado did trim the number of schools that will qualify for postseason play in its smallest division, Class A, from 32 to 24 because of the travel associated with the schools that often must travel greater distances.
The state of Michigan is closely tied financially to the now-ailing auto industry, but Michigan High School Athletic Association executive director Jack Roberts doesn't foresee significant cost-cutting moves ahead. One change to the playoff format in basketball and volleyball is designed to save money, and another might be on the way.
Instead of seeding teams, opening opponents will be determined by geography to minimize initial travel. And it's possible that neutral sites will be replaced by a home team determined by blind draw. That means one team won't have to travel.
"There's a lot of sentiment to do this," Roberts said.
Jeff Miller is a freelance writer in Texas and can be reached at miller.jeff55@gmail.com.
FOOTBALL RANKINGS

Rank
School (City, State)
Rec
1
Don Bosco
Ramsey, NJ
11-0
2
Armwood
Seffner, FL
15-0
3
Trinity For Boys
Louisville, KY
14-0
4
Grayson
Loganville, GA
15-0
5
Good Counsel
Olney, MD
13-0
See the full football rankings »