Editor's note: ESPNHS is a collection of the best blogs and videos from high schoolers across the country. Want to get involved with ESPNHS? Start blogging and uploading videos today!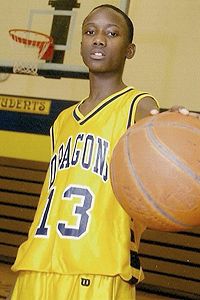 John-ParksJohn-Parks: JP13 - Freshman Year!!!
NBA Finals
By chibears1223
As a sport's fan, I've had really bad luck!!! (That is an understatement!!) Everytime my favorite team gets to the big stage, they disappoint me and lose!! A few examples are My Bears losing in the Super Bowl a few years back, the Cubs of last year, and the Lakers losing in the NBA Finals last year!! So thank you Lakers!!!! Thank you for giving me hope that I'm not a jinx and that my other favorite teams truly can do it too!!
... read more of this blog!
By Tyrel Thompson
Come ON! You have got to be kidding me. I was forced to miss out on Kobe Bryant vs. Lebron James for this mockery of the Finals. You can be mad at me all you want but that's not going to stop me from being completely outraged by this terrible NBA Finals (sorry Orlando Magic Fans). I am originally a Philadelphia 76ers fan and I obviously was mad when the got beat by Orlando. But then they got to Cleveland. Orlando destroyed Cleveland, it was an all out Orlando beat down on the Cleveland Cavaliers. However, if the Orlando Magic could take out the Mighty Cavaliers I thought they could give an at least decent substitute NBA Finals for the Kobe vs. Lebron dream....but NO.
Read more of this blog ... and weigh in!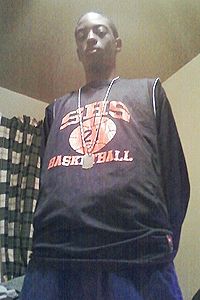 jaykobe24jaykobe24: Stratfordz Finest - Lakerz Future Kobe
Kobe
By Tyrel Thompson
This is one conversation that will consume the NBA and its fans for many years to come and even though I am only 15, I feel like I can give a valued opinion on this topic. When you are talking about who is the greatest most people automatically think about Michael Jordan because he has 6 championship rings. May I remind you that Bill Russell has 11 championship rings. But then they say that he is the best player because of his scoring ability. May I again remind you that Wilt Chamberlain is the greatest scorer of all-time hands down. And although we may not have visual proof of his 100 point game, I don't think anyone will refute the fact. However, if you were to ask me who is better out of Michael Jordan and Kobe Bryant,
... see who he thinks is better!
L.A. Lakers
By perrythefootballgod
99-86
That's the score that's going to be in my mind for the next couple weeks. Now before I start, let it be know that this isn't a rant of a bitter Magic fan. This is me channeling every upset fan, be it Magic, Nugget, or Celtic.
Check out the rest of this blog!
[+] Enlarge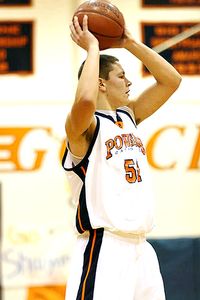 chargerduck17chargerduck17 - ball in
By Trenton815
Last night LA won their 15 NBA title.To me they played to their best ability.And they said Kobe couldn't win with out O'nell,but Kobe did it geting his forth NBA finals ring.For Magic fans they they were devistated to see them lose.Congates to the lakers and their fans.
What did you think of how the Lakers played?
By Romo2195
Congrats to the Lakers on the win. They played with intensity when it mattered most and won the series 4-1. Congrats to the Magic as well on a good series. I hope the Lakers can repeat next year. As Cubs fans say " You gotta belive!"
Do you think the Lakers will win again next season?
Orlando Magic
By Future NBA
I can't believe the Magic would lose in the finals after defeating Boston and Cleveland.
What do you think about how the Orlando Magic played in this series?
Check out the ESPNHS archive.
SPONSORED HEADLINES
ESPN TOP HEADLINES
MOST SENT STORIES ON ESPN.COM
FOOTBALL RANKINGS

Rank
School (City, State)
Rec
1
Don Bosco
Ramsey, NJ
11-0
2
Armwood
Seffner, FL
15-0
3
Trinity For Boys
Louisville, KY
14-0
4
Grayson
Loganville, GA
15-0
5
Good Counsel
Olney, MD
13-0
See the full football rankings »