Commentary
12 things do during winter break
Updated:
December 25, 2009, 9:06 AM ET
By
Jay Corbin
| ESPN RISE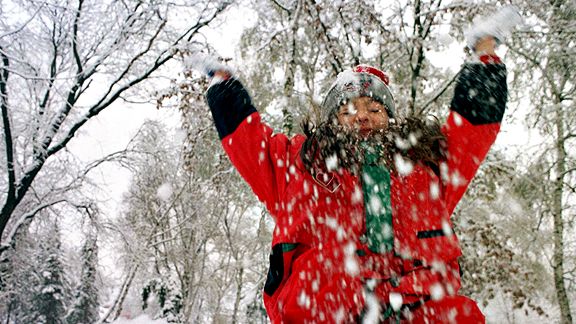 AP Photo/Amel EmricIt's finally winter break. Get out and enjoy it.
Looking for something to do during the holiday break? ESPN RISE lifestyle editor Jay Corbin has you covered, inside and out: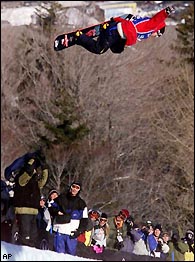 You might not be ready for the X Games, but that doesn't mean you can't have some fun in the snow.
Got Snow?
Hit your favorite mountain and do some serious snowboarding and/or skiing.
Couch Patrol
Put that Snuggie your aunt gave you for X-Mas to good use as you utilize your TiVo and catch up on your favorite television shows.
Shut It Down
Catch up on the elusive activity we call sleep: recline, relax and recharge.
Take Inventory
Get into your closet and get rid off old digs and sneakers that have had it.
Sharpen
Hit the gym, court and batting cage to sharpen your skills for your upcoming season or just plain stay in shape.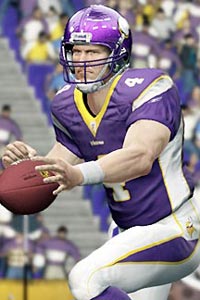 The NFL season is heading toward the playoffs, what better reason to play a little Madden?
Conquer
Use this down time to finish that video game you had limited time to play or just jump online and have an all out war amongst friends.
Big Picture
With big holiday hits like "Avatar" out, this time will be ideal to go and catch a movie.
Hit the Road
Take a trip to see a friend or a family member you haven't seen in a while. If you live in a cold climate, make sure your destination is somewhere warm.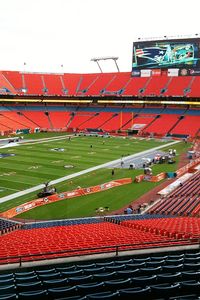 Mike Reiss/ESPNBoston.comIf you're lucky enough to travel this holiday season, go somewhere that's warm.
Restock
With all the holiday sales and deals that will go down, it will be a great time to do damage in the mall.
Get Live
Catch a live concert by your favorite band or entertainer, or maybe a show if that's what you like.
Game On
With football, basketball and hockey in full swing, it's only right you go see your favorite team in action.
Flip the Script
No better time to just get into a great book.
FOOTBALL RANKINGS

Rank
School (City, State)
Rec
1
Don Bosco
Ramsey, NJ
11-0
2
Armwood
Seffner, FL
15-0
3
Trinity For Boys
Louisville, KY
14-0
4
Grayson
Loganville, GA
15-0
5
Good Counsel
Olney, MD
13-0
See the full football rankings »