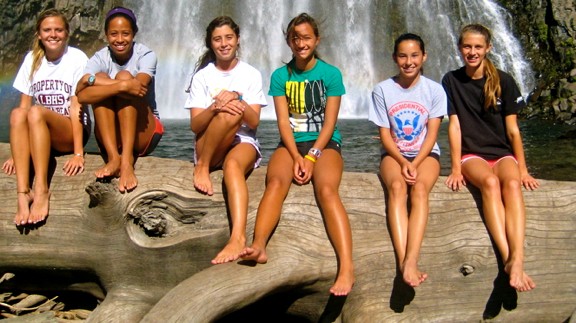 Send in Your Team Camp Dates and Photos!
By Rich Gonzalez
Editor, DyeStatCal/ESPNHS
(July, 2012) - Is your squad going anywhere special for a team training camp this summer? Mammoth Lakes? Big Bear? Lake Tahoe? Somewhere else?
If so, we'd like to add it to our master list of summer team getaways. At a glance, you can check out which team will be where. Who'll be there when you are? Where are your friends and their teams heading and when?
Please send us the specific dates you'll be at camp, If your destination is a very large area, let us know which main campground you'll be at. For instance, if you're at Mammoth Lakes, will you be at Summit Condos, or Shady Rest, or Convict Lake?
Also, we'll be posting photos from team camps that submit their images. Please send your photos to RichGonzalezTrack@gmail.com. Send them at full size, if possible, and we will crop and edit them to the best size for viewing.
Have fun at team camp!
---