BILL SIMMONS PRESENTS

The Shot Doctor
San Antonio's secret weapon.
Barnwell »
Upon Closer Examination
TV mailbag.
Greenwald »
B.S. Report.
J-Bug and Bill's dad »

RICK REILLY
Words To Live By
Five decades of sports writing yields wisdom. Column »
Rocky Mountain high »
FiveThirtyEight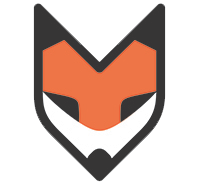 Stop betting against Gregg Popovich.
Nate Silver »
Bigger NFL playoff better? »
FiveThirtyEight.com »

Buster Olney

Tom Haberstroh

Adam Schefter
Watch and participate with "SportsNation" TV, weekdays on ESPN2 at 3 p.m. ET.
A RIVALRY IS BORN ...
The Nets and Raptors are trading shots both on and off the court. Check out all the trash talk!
Brooklyn vs. Toronto »
YOU GOTTA SEE THESE
The NFL released its 2014 regular-season schedule Wednesday. Which are the best games? Here's a look at 10 you simply cannot miss:
Check it out! »