BILL SIMMONS PRESENTS

ĦAy, Chihuahuas!
Blowing up city hall for baseball.
Powell »
Upon Closer Examination
Inflexible Indy finally bends.
Lowe »
B.S. Report.
J-Bug and Bill's dad »

RICK REILLY
Words To Live By
Five decades of sports writing yields wisdom. Column »
Rocky Mountain high »
FiveThirtyEight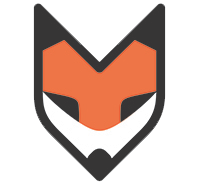 Stop betting against Gregg Popovich.
Nate Silver »
Bigger NFL playoff better? »
FiveThirtyEight.com »

Amin Elhassan

College Football

Todd McShay
Watch and participate with "SportsNation" TV, weekdays on ESPN2 at 3 p.m. ET.
A RIVALRY IS BORN ...
The Nets and Raptors are trading shots both on and off the court. Check out all the trash talk!
Brooklyn vs. Toronto »
ESTEEMED COMPANY

Albert Pujols joined an elite group when he reached 500 career home runs on Tuesday night. Can you name the other 25 players to reach 500?
Take the quiz! »