BILL SIMMONS PRESENTS
Bill And Jalen's Playoffs Preview
NBA questions.
Videos
,
B.S. Report »
Upon Closer Examination
Grantland's Detroit Week.
Staff »
Team Tank vs. Team Try.
Ryan »

RICK REILLY
His Latest Masterpiece
Bubba Watson does Augusta his way ... and it works. Column »
Perks of working the Masters »
FiveThirtyEight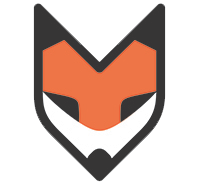 Stats reveal a hot hockey goalie isn't better.
Paine »
Win strike zone, win games »
FiveThirtyEight.com »

Tom Haberstroh

Craig Custance

Eric Karabell
Watch and participate with "SportsNation" TV, weekdays on ESPN2 at 3 p.m. ET.
EAST BEASTS?
Will the No. 1-seeded Pacers go on to win the Eastern Conference? Or will the Heat get in the way?
Vote! »
READY FOR TAKEOFF?

Ex-Titans running back Chris Johnson has reportedly agreed to a two-year deal with the Jets. Is this a wise move? Is Johnson still an elite RB?
Vote! »