Texas GameDay Final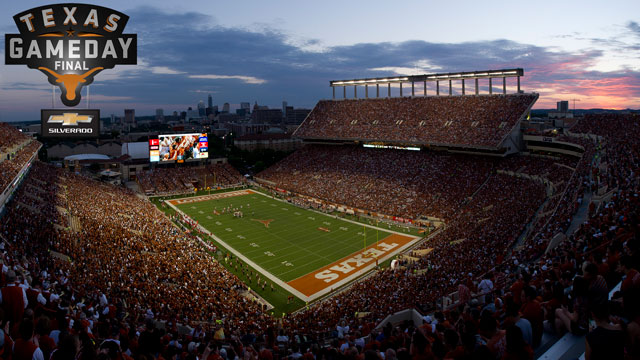 About The Show
This live postgame show reviews the outcome and highlights of every UT football game. Texas GameDay Final features best performances and most memorable moments of the game while offering fresh interviews and players' perspectives immediately after the clock winds down.
Longhorn Shows
Meet The Hosts
Lowell Galindo

Lowell Galindo is the main host for Longhorn Network. Galindo joined ESPN in August 2007. He also served as an intern for ESPN in 2002. Galindo is a native of San Antonio and graduated from Emerson College.

Kaylee Hartung

Kaylee Hartung joins Longhorn Network as a reporter. She will work at events and for studio shows. Hartung will also do feature stories. She was previously a reporter for CBS Sports Network. Hartung is a native of Baton Rouge, Louisiana and graduated from Washington & Lee University.