Our experts from ESPNLA.com and the Miami Heat Index will match wits each week in anticipation of the Lakers-Heat showdown, Dec. 25.
---
HEAT VS. LAKERS

Dec. 25 @ 2 PM PT on ABC
70
DAYS
:
08
HRS
:
58
MINS
:
48
SECS
---

WILL THE PRESSURE OF EXPECTATIONS HURT THE LAKERS THIS YEAR?

By Brian Kamenetzky
ESPNLosAngeles.com
Land O' Lakers blog

The Lakers aren't facing pressure substantially more intense than in either of the past two seasons, both of which resulted in championships. The motivations could be a little different, but there's nothing unusual about that. A year ago, the Lakers as a team were very motivated to help Ron Artest get his first ring (which he's now giving away in a charity raffle). This year, until they hear otherwise, the Lakers can treat this season as Phil Jackson's final in the NBA, and will want to send him out with a 12th title.
But winning for PJ is an internal motivation, not something put on them by the rest of us. Different animal, I think. This is a Lakers team completely accustomed to the spotlight, playing for the third straight season with expectations of a championship. There's really no level of pressure the surrounding basketball universe can put on them they haven't put on themselves and carried around for a while now. Their proven ability to play with the bar set so high could give L.A. an advantage over certain rivals. Oklahoma City is dealing with an entirely new set of expectations, for example. Miami is obviously under enormous pressure to succeed, and by definition haven't gone through the experience as a group.

By Andy Kamenetzky
ESPNLosAngeles.com
Land O' Lakers blog

As a collective, this group has won two straight titles, the latter via a slugfest Game 7 against a Celtics team that two years previous emasculated them in the court of public opinion. The act of keeping the train rolling feels like small potatoes by comparison.
Plus, the key players without an NBA title are veterans. Matt Barnes went to last season's Eastern Conference finals and was part of a Warriors team that dropped No. 1 seed Dallas in 2007. (Frankly, the pressure he's endured scrapping to stay in the league probably smokes whatever he feels to get a ring.) Steve Blake has 15 playoff games under his belt and won an NCAA championship at Maryland. Theo Ratliff has been in the league since about 1974 and isn't about to be fazed by a title run.
Unless the Lakers are in a position where big things are needed from Derrick Caracter and Devin Ebanks -- and if this is the case, pressure is the least of their concerns -- cracking under expectations feels like a stretch.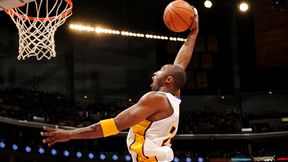 By Dave McMenamin
ESPNLosAngeles.com
Archive

Here is the only expectation the Lakers care about: making a fourth straight trip to the Finals and being the last team standing that gets to lift the Larry O'Brien Trophy for the third straight year.
Last year, Phil Jackson set the bar at 60 wins for his team. They came up short with 57, but still won the championship. That's all that matters. This year, Jackson isn't challenging his team to reach any win total. In fact, he already said that 70 wins are out of the question.

By Ramona Shelburne
ESPNLosAngeles.com
Archive

No. Playing for the Lakers always means pressure. And the past three seasons, expectations have been sky-high.
If anything, I think the veterans on this team have learned to live with the expectations placed on them. Are expectations even higher this year with Phil Jackson intending to retire? Yes. But that may actually be a good thing for a team that's had to play at a high level for the past three seasons, and always in need of new motivation.

By Arash Markazi
ESPNLosAngeles.com
Archive

The beauty of being the Lakers this season is the expectations aren't quite as intense as what you might think for a two-time defending champion. Sure, many expect them to win the championship again, but most of the pressure and expectations seem to be on that other star-studded team on the other coast. Few people really expect or care if the Lakers win 72 games this season or go on some absurd winning streak as most presumed the Heat would when the season began.
The Lakers have gone to three straight NBA Finals and went 57-25 during the regular season in two of those years. Sure, you'd like to win as many games as possible, but the Lakers don't seem to be overly concerned with impressing anyone during the regular season. They've played together long enough to understand winning 60 or 70 games during the season doesn't mean anything unless you win 16 games in the postseason.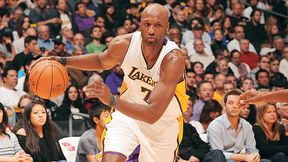 COLLISION COURSE: Week Three:
Will Odom's strong start last?

HAS THE PRESSURE OF EXPECTATIONS HURT THE HEAT SO FAR?

By Kevin Arnovitz
ESPN.com
Archive

The pressure isn't nearly as much of a factor as the collective unfamiliarity with each other.
When the Heat struggle during stretches, it's not because they're choking or impatient or ill-suited to the attention. It's because they look like a unit that's logged a grand total of 10 meaningful games together.
That telepathy that Kobe and Pau have on the court? We're not seeing that with James, Wade and Bosh. Whether you think it'll eventually come speaks to how much confidence you have in the Heat as contenders.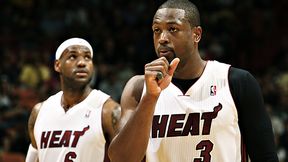 By Brian Windhorst
ESPN.com
Archive

The Heat were attempting to manage those expectations from the middle of training camp on.
As the Magic were blowing teams out by 50 points in the preseason, the Heat were pointing toward injuries and admitting they were behind the top teams in the league.
They have attempted to take a guarded approach to the media and present a united front, even when it hasn't been the reality behind the scenes. None of the issues they are battling -- matchup problems, lineup changes and on-court chemistry -- are surprising at all for a team that has undergone as much change as they have.
But the Heat default to a defensive posture as they go through their struggles and that is a direct result of feeling those expectations.

By Michael Wallace
ESPN.com
Archive

The Heat, from Pat Riley to the 15th man on the roster, anticipated every bit of the scrutiny and backlash that has come with their sporadic start to the season.
This team is not rattled by the pressure of expectations. It is simply dealing with some early-season growing pains. As Heat co-captain Udonis Haslem said, the Lakers carried a two-game losing streak into this week, and the sky wasn't falling in LaLa Land. So why should it do so in South Beach?
Still, there are some legitimate concerns and issues the Heat must address, including the ongoing process of establishing chemistry, a comfortable tempo and toughness in the post.
But there's more evidence that this team is warning up than it is wearing down from any perceived pressure.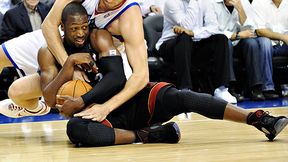 COLLISION COURSE: Week Two:
Biggest surprises so far?

By Tom Haberstroh
ESPN.com
Archive

The Heat have said all season that lofty expectations and intense scrutiny haven't bothered them, on or off the court. And I believe them for the most part.
Chris Bosh has endured the toughest audit so far from critics. He's more confessional than LeBron and Dwyane, but that speaks to Bosh's honesty as a person and not his vulnerability. He has a tough skin and as much as the public thinks he's buckling under the pressure, most of the dip in production can be attributed to the decrease in touches.
Also, I'm of the opinion that if the Boston game weren't nationally televised and the general public didn't witness Pat Riley's note-taking, the pressure cooker would be on medium instead of high.
A COLLISION COURSE MUST READ:
What's working for the Heat in early going?

By Kevin Arnovitz
ESPN.com
Archive

Any time Erik Spoelstra is asked to qualify his team's struggles, he explains that what the Heat are undertaking during the early part of their schedule is a process. There's a little bit of spin-meistering in Spoelstra's response, but it's not altogether insincere. Spoelstra rose through the basketball operations ranks as a video coordinator, scouting director and an assistant charged with developing the team's playbook during his 16 seasons with the Heat. For Spoelstra, cracking the code with his talented roster is a procedural task, a matter of mastering systems and better understanding tactical schemes through scientific method. The motivational piece is important, but ultimately the bugs in Miami's operation wil be fixed through problem-solving.
The Heat's 6-4 record is a source of disappointment, although it's neither fatal nor uncorrectable -- and it's also a little bit deceptive. Miami ranks third in both offensive and defensive efficiency. The latter rating has slipped in recent days and defense ranks as the top item on Spoelstra's current agenda. But there's a lot to like, even if the product on the court resembles a sketch more than a finished portrait. There are also causes for concern, places where the Heat should be further along than they are. Heat Index »