Our experts from ESPNLA.com and the Miami Heat Index will match wits each week in anticipation of the Lakers-Heat showdown Dec. 25.
---
HEAT VS. LAKERS

Dec. 25 @ 2 PM PT on ABC
70
DAYS
:
08
HRS
:
58
MINS
:
48
SECS
---

IF YOU COULD GET PHIL JACKSON TO DO ONE THING DIFFERENTLY, WHAT WOULD IT BE?

By Brian Kamenetzky
ESPNLosAngeles.com
Land O' Lakers blog

Currently, the Lakers' biggest problem, other than working their way toward better and more consistent performances defensively, is playing time for Pau Gasol.
Gasol is routinely logging 40-plus minutes a night, and the impact is clear, particularly against teams with legitimate size inside. Not only are the minutes long, but Gasol is also leaning against bigger bodies at center than he normally would at his natural power forward. With Andrew Bynum still on the shelf for two to three more weeks and Theo Ratliff out perhaps one more month, Jackson has to figure out ways to buy Gasol a little time.
Jackson addressed his reluctance to play Derrick Caracter, not simply because Caracter hurts L.A.'s on-the-court product but also because Jackson is hesitant to consistently put his rookie forward in positions to fail.
More than once Jackson has said he'll probably just have to play Caracter anyway. He just hasn't done it enough, and it's the instinct he needs to follow. Even if it costs the Lakers on the floor, Jackson should find five minutes a night to stick him out there. The rest for Gasol is more valuable.

By Andy Kamenetzky
ESPNLosAngeles.com
Land O' Lakers blog

It's not easy to find considerable fault with Phil Jackson's coaching of a largely motivated, purposeful 13-4 team with no loss bigger than six points. Still, I'm not entirely thrilled with his approach to Andrew Bynum's absence (which is compounded by the simultaneous absence of Theo Ratliff). Instead of leaving all the heavy lifting to Lamar Odom and especially Pau Gasol, I'd prefer Jackson just give Ratliff's minutes to rookie Derrick Caracter and live with whatever bad results.
I'm not convinced that playing the youngster would automatically lead to more losses (the Lakers were winning with Ratliff, whose effectiveness came and went), but if a few extra L's painted the column's right side, so be it. El Spaniard injured through overuse or just getting burned out,is a considerably bigger threat to a three-peat than the regular-season record. The big minutes are wearing on Gasol, and although Bynum should return relatively soon, I wouldn't mess around.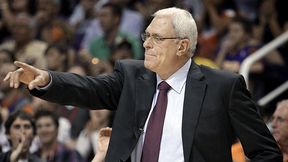 By Dave McMenamin
ESPNLosAngeles.com
Archive

I would like for Phil Jackson to figure out how exactly he plans to use Ron Artest this season. Artest is averaging career lows in points, rebounds, assists, field goal percentage and minutes played. He has sat on the bench in numerous fourth quarters in favor of Matt Barnes after being one of the true playoff heroes for L.A. this past postseason with his game-winning putback against Phoenix, 25 points in the close-out game against the Suns and 20 points in Game 7 of the Finals against Boston.
If the plan is to shift Barnes into a bigger role, Jackson has to get Artest on board, or he could start playing erratically. We already saw how coach and player aren't exactly on the same page after Jackson outed Artest's back pain that he wanted to keep hush-hush after the Milwaukee game, and later when Artest revealed his timeout conversation with Jackson after the Indiana game.
With the shots Artest took down the stretch in Utah and versus Indiana (even though he made that 3, it was out of the offense), I'm beginning to wonder whether he is starting to wander from the team structure when he's on the court late in games because he misses the chance to be a consistent closer. Best for Jackson to nip it in the bud early and arrest whatever Artest unrest that's beginning to form.

By Ramona Shelburne
ESPNLosAngeles.com
Archive

If Phil Jackson had known Andrew Bynum would be out this long, I think he would've pushed harder for the Lakers to re-sign either Josh Powell or D.J. Mbenga during the summer so that they wouldn't end up overworking Lamar Odom and Pau Gasol so early in the season.
The Lakers spent money this past summer, but they took a chance adding an already-aged Theo Ratliff and letting two viable and younger post players go via free agency. Powell and Mbenga weren't world-beaters, but they knew the triangle offense, were good teammates and were healthy for the most part.
Ultimately, it wasn't Jackson's call. That decision -- like the decision to add a stopgap big right now -- are up to GM Mitch Kupchak and owner Jerry Buss. But Jackson has a way of persuading people to do things he thinks are necessary.

By Arash Markazi
ESPNLosAngeles.com
Archive

I think Jackson has done a solid job this season on the court (managing his roster with the injuries to the front line) and off the court (needling Miami and Andrew Bynum). If I were to ask him to do anything differently, it might be to play Pau Gasol and Lamar Odom less regardless of who is backing them up.
He continues to say both players are playing too many minutes with Bynum and Theo Ratliff out. Well, rest them more.
Go small. Change things up a little bit until they come back. Maybe the Lakers would have a couple more losses on their schedule if he did that, but at least he would not be running the risk of injuring Gasol or Odom or burning them out before the Lakers actually need them to play more than 40 minutes.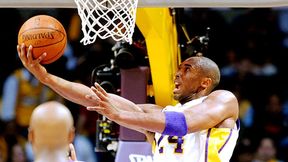 COLLISION COURSE: Week Four:
Feeling the pressure?

IF YOU COULD GET ERIK SPOELSTRA TO DO ONE THING DIFFERENTLY, WHAT WOULD IT BE?

By Kevin Arnovitz
ESPN.com
Archive

Spoelstra needs to implement an offense predicated on more weakside movement.
Dwyane Wade said recently he felt that the Heat's pick-and-roll attack was inviting too much pressure on the ball. Yet, he and LeBron James haven't been running that set consistently as a tandem, something else we need to see from Miami's offense.
So long as James and Wade continue to be jump shooters, the Heat are mere mortals.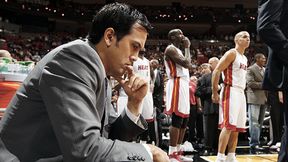 By Brian Windhorst
ESPN.com
Archive

Erik Spoelstra did a lot of homework on his new players in the offseason. He watched a great deal of tape, talked to their former coaches and came up with pages of strategies. So much stuff, Spoelstra later decided, that he ultimately shelved a great deal of it.
However, whatever notes Spoelstra took on getting Dwyane Wade and LeBron James to be more effective together on the offensive end need to be revisited.
Yes, their skill sets are alike, and that makes it more of a challenge. But there has been very little ingenuity in trying to take advantage of their talents. As a result, a team with two of the best scorers in the league has been surprisingly easy to guard. It has led to frustration. Spoelstra needed to have a more in-depth and creative plan from the start to sell to them.

By Michael Wallace
ESPN.com
Archive

If I were Erik Spoelstra, I would put a gag order on the team for one week -- or at least on Dwyane Wade, Chris Bosh and LeBron James. NBA fines be damned. The Heat have a billionaire owner in Micky Arison, who could easily pay the tab.
But there has to be much less chatter with this team and far more chemistry and accountability. Less talk and more action. Fewer excuses and more responsibility.
That starts with the players. I've said it before: If Spoelstra is going down, he's going down swinging and doing things his way. He was smart to at least publicly suggest he's open to suggestions from the Big Three on how to get things going offensively.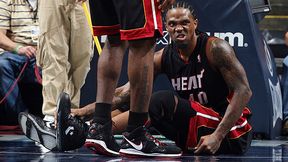 COLLISION COURSE: Week Five:
Dealing with injuries »

By Tom Haberstroh
ESPN.com
Archive

Get LeBron James and Dwyane Wade on the same side of the court. As is, the two haven't played off each other as much as played in spite of each other. I can count on my own hand how many 2/3 pick-and-rolls they have run this season, and that's a shame. Not just for the Heat but also for basketball dreamers who want to see innovation.
The Heat seem content in running pick-and-pops until the lights go out, but that's precisely what the defense wants. Every 20-footer is a victory for the defense.
Instead, show some sets with LeBron and Wade running some backdoor cuts, something to generate movement off the ball and fluster opposing defenses. Granted, Spoelstra can diagram and ring a siren for plays, but it's up to the team to follow his orders and execute. The Heat won't bludgeon opponents as they should if the defense can pack it in and encourage midrange jumpers -- the most inefficient shot in the game.
A COLLISION COURSE MUST-READ:
Outside the Lines: "Believeland"

By Wright Thompson
ESPN.com
Archive

I'm here to see what Cleveland actually thinks about LeBron James and his departure. To hang around town the week before the first Cavs game in late-October, talking, eavesdropping, leaning into bars, eating heaping corned beef sandwiches at Slyman's. To be around Clevelanders … then come out with a story.
I arrive heavy on questions, light on answers. What is real and what is convenient Rust Belt narrative? What can a looped clip of a burning jersey really tell us about a complex city? What is the future of this place? What is the past? How are they related? What does it mean to be a sports fan here, and how is that different from other cities? What does any of this have to do with LeBron James? Outside the Lines »
ANOTHER COLLISION COURSE MUST-READ:
Lakers picking up the pace »

By Brian Kamenetzky
ESPNLosAngeles.com
Archive

The Lakers were a lot of things last season: strong-willed, strong defensively, championship-caliber, just to name a few. They weren't, however, unusually elegant offensively. Scoring was often a struggle, and too often they were left dependent on Kobe Bryant to throw on his cape and play superhero. They improved some down the stretch and into the playoffs as players grew a little healthier and obviously won again in the end, but did it with an offense ranked 11th in efficiency (points per 100 trips) and 17th in effective field goal percentage (FG% adjusted for 3-pointers). Both figures were very low relative to past champions.
Through 16 games this season, fair to say they've solved that problem.