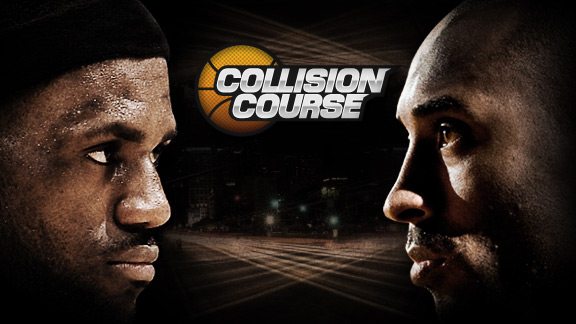 Our experts from ESPNLA.com and the Miami Heat Index will match wits each week in anticipation of the Lakers-Heat showdown Dec. 25.
---
HEAT VS. LAKERS

Dec. 25 @ 2 PM PT on ABC
70
DAYS
:
08
HRS
:
58
MINS
:
48
SECS
---

WHAT DID WE LEARN FROM THE LAKERS' RECENT ROUGH STRETCH?

By Brian Kamenetzky
ESPNLosAngeles.com
Land O' Lakers blog

Everything, even for the best teams, evens out over time. The Lakers started the season playing unsustainably good on the offensive end. Everyone from the equipment managers on up seemed to be hitting over 50 percent of his shots from beyond the arc. It was an explosion fueled by great play and a soft schedule.
Those moments where they weren't at their best -- home games against Minnesota and Toronto, for example -- they managed to get away with it. During the four-game losing streak, they didn't. It started innocently enough, as the Lakers played a good game against Utah and the Jazz won, more than the Lakers lost. But from there, the other three games weren't efforts of the quality they can deliver. The pendulum on 3-point shooting suddenly swung the other way, off unsustainably good to abnormally bad. The defense, better than advertised early, grew very shaky at the worst times.
Meanwhile, the Lakers saw something quite literally unprecedented since the arrival of Pau Gasol: Both he and Kobe weren't all that good. In fact, their combined 41 percent they shot over that stretch -- the four games they lost and the last victory before -- was the worst they've experienced as teammates.
So in the end, we learned what we ought to have known before: The Lakers are an elite team, but not so good they can rely too heavily on their margin for error.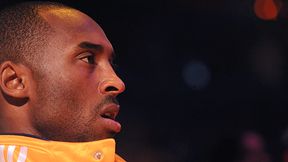 By Andy Kamenetzky
ESPNLosAngeles.com
Land O' Lakers blog

I don't know if we learned anything new so much as were reminded of lessons already known. For example, it's no secret the Lakers miss Andrew Bynum's defensive presence in the paint, so there's an increased onus for everyone to work more effectively as a defensive unit to pick up that slack. Should that fail to happen, layups will result.
It's also well known the Lakers can look pretty ordinary on offense when ball movement, inside-out play and triangular focus go out the window. There were several stretches of iso-heavy play, often along the perimeter, and losses followed.
Along those same lines, the Lakers are a team built and seasoned for the playoffs, which means late-November and early-December games will sometimes be treated as an occasion to coast. This isn't unique among championship teams and, within reason, it's a sensible position. But in order to get by playing at 80 percent exertion, the focus and attention to detail needs to be ramped up. Otherwise, you've flattened out to the level of the Memphis Grizzlies.

By Dave McMenamin
ESPNLosAngeles.com
Archive

I'll give you one lesson learned for each of the four losses.
1. Continuing to play Pau Gasol for 40-plus minutes is playing with fire. His barking left hamstring is testament to that.
2. The Lakers are a much better team when Kobe Bryant is taking fewer than 25 shot attempts a game than they are when he's jacking up more than 25.
3. After shootaround before the Lakers played the Jazz in Utah, Phil Jackson warned that getting out to a big lead early against a Jerry Sloan team is dangerous. Later that night, the Lakers went up by 19 points in the first half and ended up losing by six. Zen master or fortune teller?
4. There was no team dissension or even real doubt amongst the players about their capabilities during the downturn. That same cohesion and confidence will need to be replicated when the team inevitably faces greater adversity than an early season skid somewhere down the line.

By Ramona Shelburne
ESPNLosAngeles.com
Archive

I don't know if we learned anything we didn't already know. The Lakers sometimes play down to their opponents. The Lakers need help in the post sooner rather than later. Pau Gasol's field goal percentage goes down when he's tired, which he clearly is.
All of these things have been true for a while now, they just finally contributed to a losing streak. If there's something new that's been unearthed by this latest rough patch, it's that the same things -- inconsistency, lack of frontcourt depth, Gasol's importance to the offense -- that have been true the past few seasons still are true despite all our talk of a culture change earlier in the season.

By Arash Markazi
ESPNLosAngeles.com
Archive

We basically learned that the Lakers need Andrew Bynum to come back so Pau Gasol and Lamar Odom can go back to playing their normal minutes. We also learned that this team simply doesn't get motivated to play every night against the likes of the Indiana Pacers and Memphis Grizzlies.
While the Lakers never want to lose four games in a row, this rough stretch didn't tell us anything we didn't already know about the team. It was only a matter of time before the extended minutes played by Gasol and Odom with the injuries to Bynum and Theo Ratliff were going to affect their play.
Once Bynum gets back, the Lakers' rotation will be back to normal but don't expect them to be world-beaters every night. The Lakers will come to play against their rivals, but count on them dropping a few games to teams they shouldn't. As my counterparts in Miami will tell you, that's just a part of playing an 82-game season.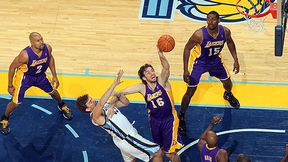 COLLISION COURSE: Week Five:
Dealing with injuries »

WHAT HAVE WE LEARNED FROM THE HEAT'S RECENT UPTURN?

By Kevin Arnovitz
ESPN.com
Archive

There's been a measurable uptick in the flow of the Heat's offense, but the real improvement has been on the other side of the ball.
Over their five-game winning streak, the Heat have given up only 90.3 points per 100 possessions. That's an incredibly low total, weak schedule or not.
It's also a further reminder that team defense will largely determine the success and failure of this team. They don't have a lot of big bodies, but they're still long, quick and instinctive.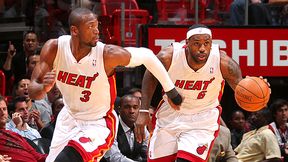 By Brian Windhorst
ESPN.com
Archive

The Heat's improvement is a from a combination of factors. There have been rotation and role changes plus a favorable piece of schedule.
But what we have learned is that when the Big Three play well, all of the team's flaws become significantly more manageable.
LeBron James and Dwyane Wade have decided to go back to old habits and Chris Bosh has been consistent for the past several weeks. It isn't a perfect team but when their talent shows itself they look much more legitimate.

By Michael Wallace
ESPN.com
Archive

What we learned is what we should have known from the start with this Heat team. That the product will only improve once the key producers hold themselves and one another accountable for that sputtering start to the season.
It wasn't on coach Erik Spoelstra.
Once LeBron James, Chris Bosh and Dwyane Wade started taking more responsibility and fewer veiled shots at their coach, things started to improve. A pastry-soft stretch in the schedule didn't hurt matters much, either.
But this turnaround will be tested during a road-heavy stretch that started this week and essentially runs through the middle of January.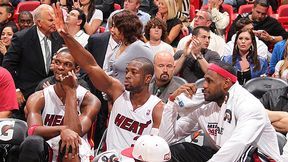 COLLISION COURSE: Week Six:
Coaching the coaches »

By Tom Haberstroh
ESPN.com
Archive

You know the old saying that winning breeds chemistry and not the other way around? Well, the latest Heat run should be Exhibit A.
Five games against some weak opponents have the Heat genuinely looking like they're having fun for the first time this season. After Dallas, no one was sure if this team could click on the baskeball court or off of it. But there's nothing a cupcake week can't cure.
So if we learned anything over the past week, it's that the Heat can put aside all their seriousness off the floor and still put a serious beat-down on their floor. We also learned that amidst all the camaraderie, Spoelstra has some new weapons in Mario Chalmers and Erick Dampier. The bench is still weak but they have at least a little more depth on the roster -- and it's only getting deeper with Mike Miller's imminent return.
A COLLISION COURSE MUST-READ:
The New, Old Dwyane Wade

By Brian Windhorst
ESPN.com
Archive

Dealing with waves of pessimism, Dwyane Wade made a decision that he needed to stop being optimistic and start being realistic.
What Wade was trying to do for the first month of the season didn't make sense, although that is easy to see now. Then, when he was focused on fitting in and being a proper teammate, he thought he was making the requisite sacrifices that he was supposed to.
Instead people were trying to figure out exactly what happened to him.
There was the whole "process" line of blame and the general newness of playing with LeBron James and Chris Bosh. But none of that seemed to explain why he could barely make a shot. There were certain games he played without a hint of impact.
What had changed, Wade decided after some soul searching, was he had stopped playing like himself.
"I had to realize I'm not a shooter, I'm a shot maker," Wade said. "I was trying to be a shooter. I was trying to play the game that it looked like I should be playing. I was either attacking or shooting 3s, that was it. That wasn't me." Heat Index »
ANOTHER COLLISION COURSE MUST-READ:
Grading the Lakers' first quarter (season)

By Brian Kamenetzky
ESPNLosAngeles.com
Archive

If your high school was anything like mine, you got your big report cards at the end of each semester, plus two progress reports in between, at the end of the first and third quarters. With Friday night's win, the Lakers are now 14-6, 20 games into an 82-game season, about as close to a quarter of the way through as can be. Used to be I'd try to beat the our neighborhood postman home, in an effort to intercept any bad news before my parents popped open the mailbox.
Well, there's none of that chicanery where Internet report cards are concerned.
How do the Lakers stack up? Time to find out who's in trouble, and who gets his marks posted on the fridge at home.