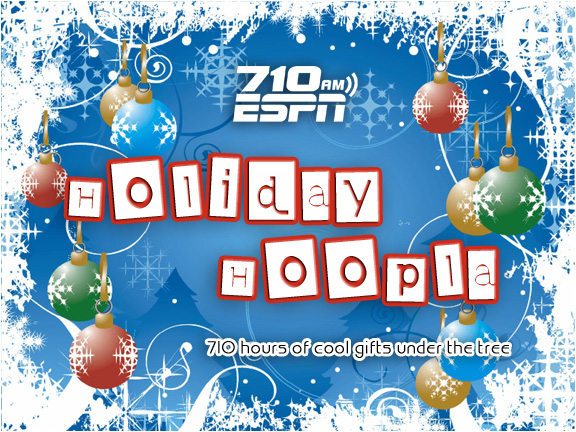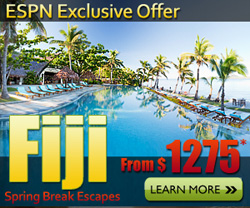 For 710 hours this holiday season, 710 ESPN will award prizes each weekday at 7:10am PT. During The Herd with Colin Cowherd we'll announce one winner, who will then have 710 seconds to call in at 1-877-710 ESPN (3776) and claim their prize.
Don't forget to listen! If YOUR name is announced, you GOTTA call in within the allotted time to claim the prize! The *grand prize winner of a trip to Fiji (valued at $8,000) will be randomly selected from among all entries and announced on December 27, 2010 at 7:10am PT.
710 ESPN VIP Club members, click the "register now" button below to enter for your chance to win prizes every day, including the *grand prize of a trip to Fiji! Check out all the details and the list of daily prizes below!

Not a member of the 710 ESPN VIP Club? No problem! Sign up for free now to stay connected to 710 ESPN and make yourself eligible to enter all of our online contests!

* Grand Prize trip for 2 to Fiji, flight courtesy of Air Pacific Airlines and 5 night stay at the Tokoriki Island Resort, a 4 star Fiji Resort Hotel. Visit Airpacific.com for your next flight from LAX to Fiji.